Bombing Suspect Ahmad Khan Rahimi Seeks Reduced Charges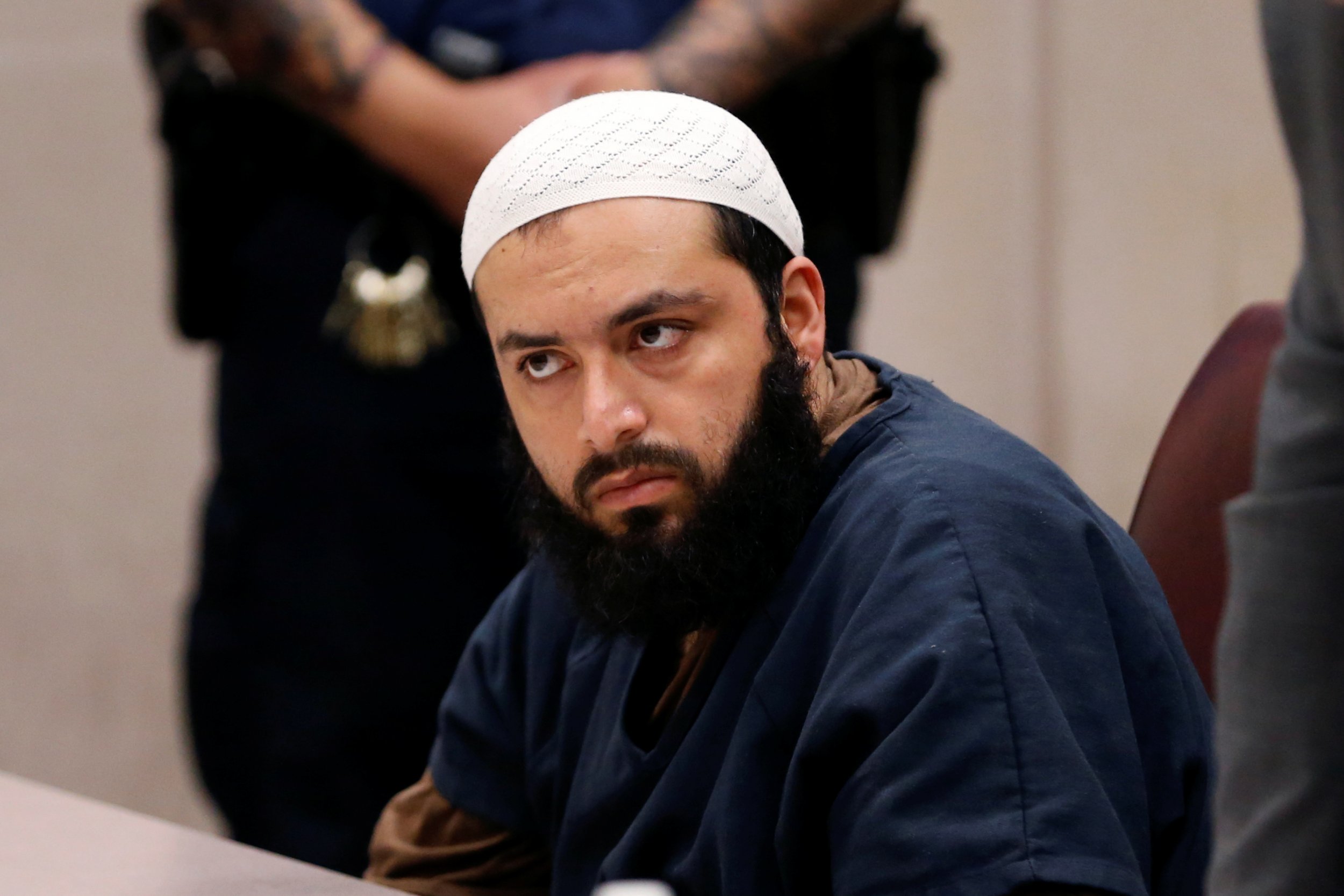 An Afghan-born U.S. citizen accused of planting bombs in New York and New Jersey should not be charged with attempted murder for firing on police in order to evade arrest, his defense lawyer argued Monday.
Ahmad Khan Rahimi, 29, faces a 30-count indictment in New Jersey's Union County in relation to a bomb blast in New York City's Chelsea district last September that wounded about 30 people. Another bomb in New Jersey injured no one and other devices he is accused of planting did not detonate.
Rahimi also faces a host of federal charges brought by U.S. prosecutors in New York and New Jersey, who have portrayed him as a jihadist who bought bomb components on eBay, praised Osama bin Laden and kept a journal expressing outrage at the U.S. "slaughter" of mujahideen fighters in Afghanistan, Iraq, Syria and Palestine.
Rahimi, who has pleaded not guilty to all charges, appeared in court shackled at the feet and hands while wearing a blue prison uniform, white skullcap and beard. He appeared to be mouthing verses of the Koran while seated at the defense table.
His state-appointed defense attorney, Peter Liguori, has asked Union County Superior Court Judge Regina Caulfield to dismiss all charges, but in oral arguments he focused mostly on getting three attempted murder charges reduced to aggravated assault in the instances where the police officers were unhurt.
Two other officers were wounded in the shootout, which erupted on the streets of Linden, New Jersey, two days after the bombs detonated. Rahimi was shot between eight and 12 times, Liguori said.
The defense lawyer also asked the judge to drop so-called lesser included offenses, arguing that prosecutors "overcharged" his client.
Turning and firing at a distance and while running to evade arrest did not constitute attempted murder he because it does not show an intent to kill, Liguori said, though he admitted it was criminal conduct more worthy of an aggravated assault charge.
"This is a case where there is emotion, where there is possible prejudice," Liguori said. "His intent was to get away. His intent was to avoid police pursuit ... Running and firing back over your shoulder? Come on."
Twenty-nine shell casings from Rahimi's gun were recovered at various scenes following the pursuit, prosecutor Ann Luvera said.
The judge said she would issue a written ruling on the defense requests before the end of the month.