Ahmaud Arbery Judge Used Defendants' Comments Against Them in Handing Down Life Sentences
The judge in the Ahmaud Arbery case used the defendants' past comments while handing down their life sentences on Friday.
Before announcing the life sentences for all three defendants: Travis and Gregory McMichael and William "Roddie" Bryan, Judge Timothy Walmsley spoke about previous comments they made before, during and after the fatal shooting of Arbery.
"In my opinion, Greg McMichael very early on in this tried to establish a narrative. He made comments Ahmaud Arbery 'was trapped like a rat,'" Walmsley said. "[He] effectively admitted that he wasn't sure what Ahmaud Arbery had done wrong. 'I don't think the guy has actually stolen anything out there or if he did it was early in the process but he keeps going back over and over again into this damn house.'"
Walmsley continued, "getting back to the narrative, he told Travis 'you have no choice.'"
The comments by Greg McMichael were initially revealed by Glynn County police Sgt. Roderic Nohilly when he read a transcript of an interview he conducted with Greg shortly after the shooting.
Walmsley then went on to discuss past comments made by Travis McMichael saying that he claimed he was in shock after the shooting but "talks about his concerns for his child and his own well-being, part of this was while the victim laying there in the street."
"Commented, 'this is the worst day of my life' and I think it's been touched on here today, there were other individuals that were impacted," the judge said. "Mr. Bryan. He joined in after calling to the McMichael's 'ya'll got him?' Claimed he didn't know what was going on but obviously wanted to know if this individual who was running through the neighborhood, who he didn't know, had been caught in some way."
Walmsley also noted that Bryan previously said, 'if this guy would have stopped, this would have never happened.'"
Travis and Greg McMichael were both sentenced to life in prison without parole, while Bryan was sentenced to life in prison with the possibility of parole. The three were previously convicted in the murder of Arbery in November of last year.
Shortly after the sentences were announced, prominent Civil Rights leader Reverend Al Sharpton wrote on Twitter that "is not justice, it's accountability."
"The life sentences of the 3 convicted murderers of #AhmaudArbery is not justice, it's accountability. When NAN got involved last yr supporting the parents & lawyers, the local DA wouldn't even arrest the killers. Today's sentencing shows that results come from sustained movements," Sharpton wrote.
During his final remarks, Walmsley made similar comments, saying that "instead of closure, maybe it'd be best to see today's proceedings as an exercise in accountability."
"We are all accountable for our own actions. Sometimes, in today's day and age that statement is lost upon many," he said. "And today the defendants are being held accountable for their actions."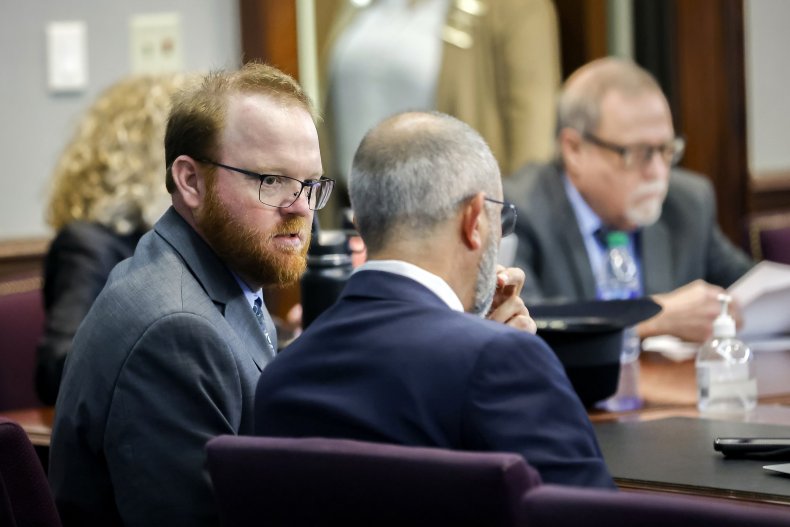 Correction (1/7/21, 5:16 p.m. ET): This article has been updated to include the correct spelling of William Bryan's name.