Ahmaud Arbery Jury Selection Could Take 2 Weeks Due to Large Juror Pool, Publicity of Murder
The jury selection for the trial of three white men charged with the killing of Ahmaud Arbery began Monday, but clerks say selection could take up to two weeks because of the large jury pool.
Prior to the selection, a final tally represented about 1,000 people in Glynn County received jury summons for the case. The large number was sent in an effort to increase the pool to find unbiased jurors given the publicity of Ahmaud Arbery's death.
As a result, 600 jury pool members reported to a gymnasium to maintain social distancing.
They will be summoned to the courthouse in groups of 20, Glynn County Superior Court Clerk Ronald Adams said.
All potential jurors were sent a three-page questionnaire that asked what they know about the Arbery case and what news or social media outlets are their main sources of information. They were also asked if they made comments online about the case or did any research into it.
Attorneys have planned to spend the coming days questioning the pool, in groups and individually, to determine whether they can look at the case based solely on the evidence.
During the summer of 2020, Arbery's killing was one of many that collected heavy media coverage during a time of national protests over racial injustice.
Arbery's father, Marcus Arbery Sr., said he's praying for an impartial panel and a fair trial, saying Black crime victims too often have been denied justice.
"This is 2021, and it's time for a change," Marcus Arbery Sr. said in an interview with the Associated Press.
For more reporting from the Associated Press, see below.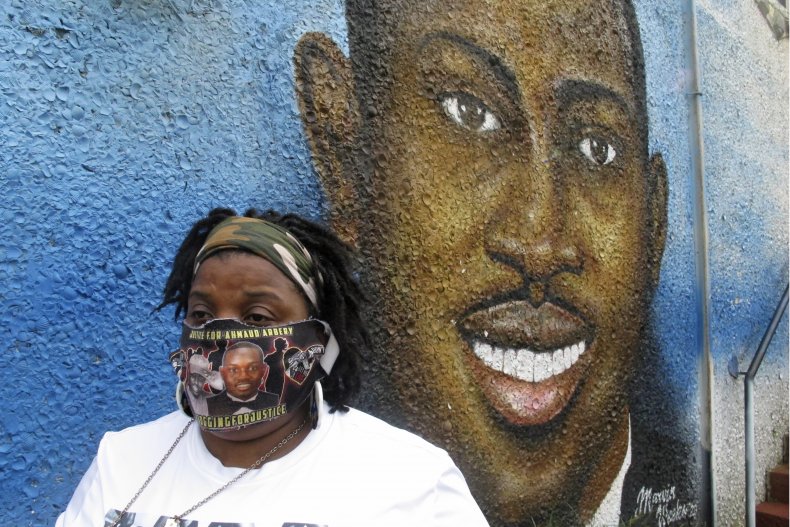 The slaying of the 25-year-old Black man sparked a national outcry stoked by graphic video of the shooting. Father and son Greg and Travis McMichael and their neighbor William "Roddie" Bryan are charged with murder and other crimes in Arbery's death on Feb. 23, 2020, just outside the port city of Brunswick.
Prosecutors say Arbery was merely jogging when the McMichaels armed themselves with guns and chased him in a pickup truck. Bryan joined the pursuit in his own truck and recorded the now-infamous cellphone video of Travis McMichael shooting Arbery three times at close range with a shotgun.
Defense attorneys insist the three men committed no crimes. Greg McMichael told police they pursued Arbery suspecting he was a burglar after security cameras previously recorded him entering a nearby home under construction. He said Travis McMichael fired his gun in self-defense after Arbery attacked him, punching and trying to grab the weapon.
Investigators have testified that they found no evidence of crimes by Arbery in the Satilla Shores subdivision. He was unarmed.