South African President Misses Funeral of Anti-Apartheid Leader Ahmed Kathrada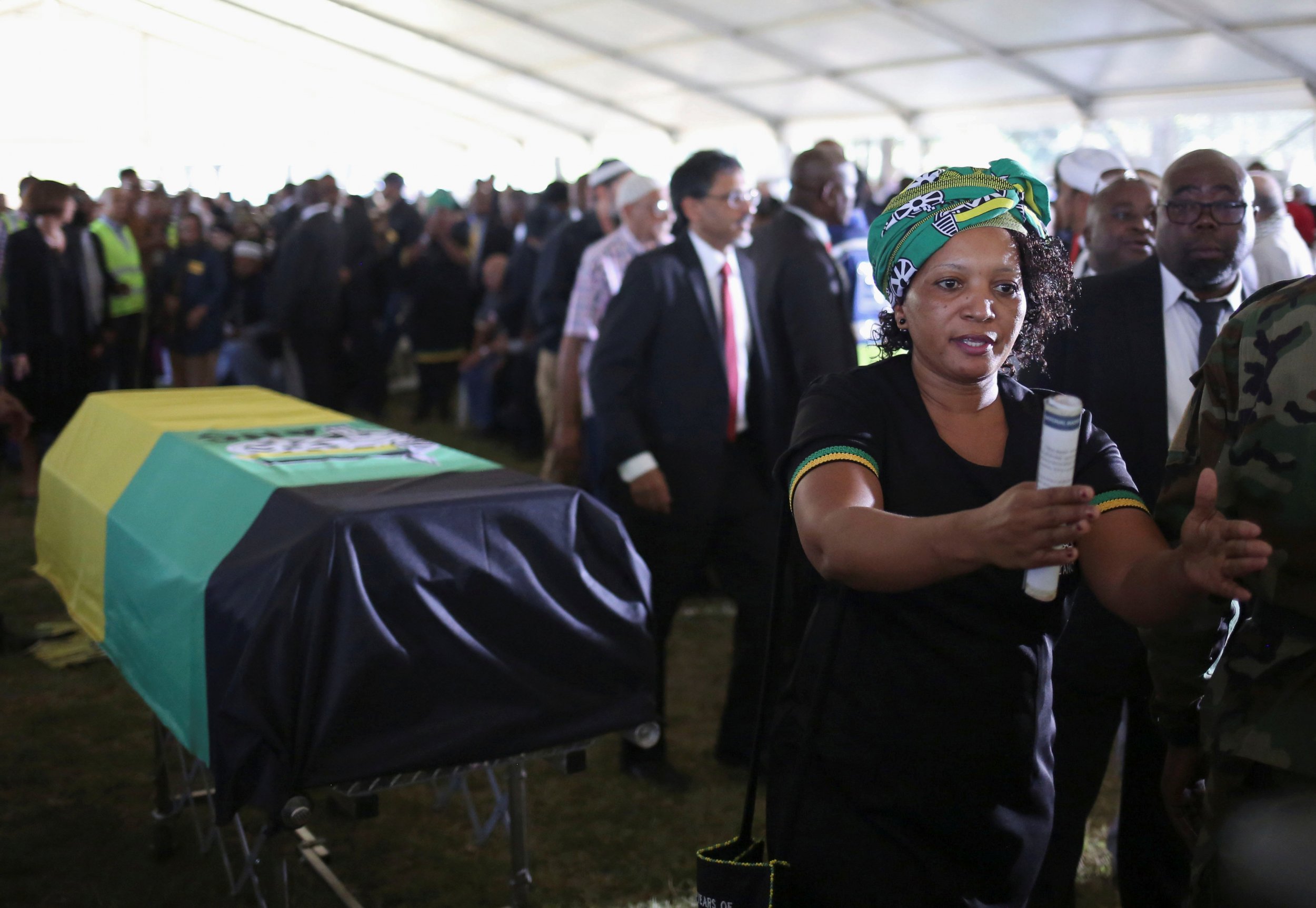 South African President Jacob Zuma will not attend the funeral of anti-apartheid activist Ahmed Kathrada "in compliance with the wishes of the family," according to the presidency.
Kathrada, a close friend of Nelson Mandela, died at the age of 87 on Tuesday after a short illness following brain surgery.
"Uncle Kathy," as he was affectionately known by South Africans, was one of the leading figures in the anti-apartheid movement, which fought against the system of white minority government in South Africa and ultimately culminated in Mandela's election as president in 1994. He was one of eight African National Congress (ANC) activists convicted at a trial in 1964 and spent 26 years in prison, the majority of them alongside Mandela.
But in recent times, Kathrada had been critical of the ANC's direction under Zuma, who has been embroiled in various scandals during his presidency, and asked the president to step down in an open letter in 2016.
A statement from the South African presidency said that Deputy President Cyril Ramaphosa would represent the government at Kathrada's official funeral, which will take place Wednesday at a cemetery in Johannesburg. Zuma would attend a "memorial service" organized by the presidency, the statement said.
Kathrada was a huge figure in the ANC and received the party's highest honor, the Isitwalandwe Medal, in 1992. He served as Mandela's adviser during the latter's presidency from 1994 to 1999. He then retired from parliamentary politics but remained a vocal advocate of non-racialism in South Africa.
In his March 2016 letter to Zuma, Kathrada said that he had always been a "loyal and disciplined member of the ANC" but that the series of crises involving Zuma had forced him to speak out. Kathrada referred to a judgement by South Africa's highest court that Zuma "failed to uphold the constitution" by using public money to improve his home, including by adding a swimming pool, and influence-peddling allegations that the Guptas—a wealthy business family with links to Zuma—offered the deputy finance minister Mcebisi Jonas a promotion after Zuma sacked the then finance minister, Nhlanhla Nene.
"I am not a political analyst, but I am now driven to ask: 'Dear Comrade President, don't you think your continued stay as president will only serve to deepen the crisis of confidence in the government of our country?'" Kathrada said in the letter.
Under Zuma, the ANC recorded its worst election result since the end of apartheid in 1994 in the 2016 local government elections. Though it polled 54 percent of the national vote, the ANC lost control of key metropolitan areas, including the economic hub Johannesburg and the capital Pretoria.