Muslim Teen Arrested for Homemade Clock Visits White House for Astronomy Night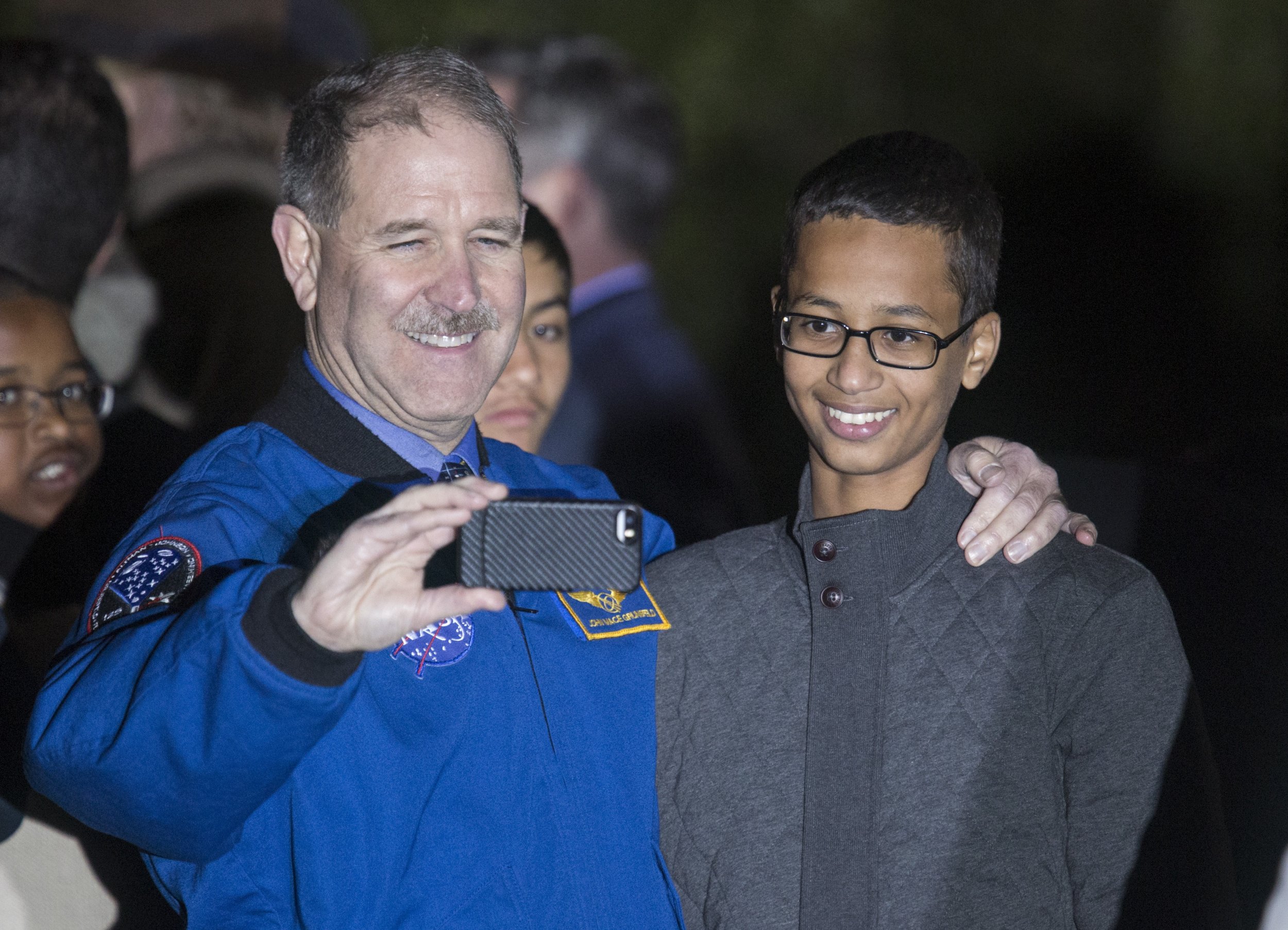 The Muslim teenager from Texas who was arrested after bringing a homemade digital clock to school last month met President Barack Obama on Monday night while attending the White House's second annual "Astronomy Night."
Ahmed Mohamed, 14, received a personal invitation from Obama to attend the event on the South Lawn. Obama had tweeted his support for Mohamed in September after the teen was handcuffed and taken to a juvenile center. Mohamed's English teacher reported the clock to police, who later said they thought it was a hoax bomb.
On Monday, Mohamed met with NASA astronaut Alvin Drew, and introduced himself to Obama. Students at the event explored rock samples from the moon and Mars and peered through telescopes to view planets and stars.
"We need to inspire more young people to ask about the stars and begin that lifetime quest to become the next great scientist or inventor or engineer or astronaut," Obama said Monday night during a speech to students. "We have to watch for and cultivate and encourage those glimmers of curiosity and possibility, not suppress them."
Mohamed ultimately wasn't charged by authorities, but he was suspended from school for several days. After the incident, he became an overnight celebrity and the hashtag "#IStandwithAhmed" began trending online. A week after the incident, Mohamed withdrew from MacArthur High School in Irving, Texas.
Mohamed was also invited to be a guest at the Google Science Fair and to meet with dignitaries at the United Nations in New York last month. Several schools have offered to enroll him into their classes, and his family is reportedly speaking with administrators at the Massachusetts Institute of Technology (MIT), where he dreams of attending college.