Pakistan Interior Minister Ahsan Iqbal Shot, Wounded in Narowal Assassination Attempt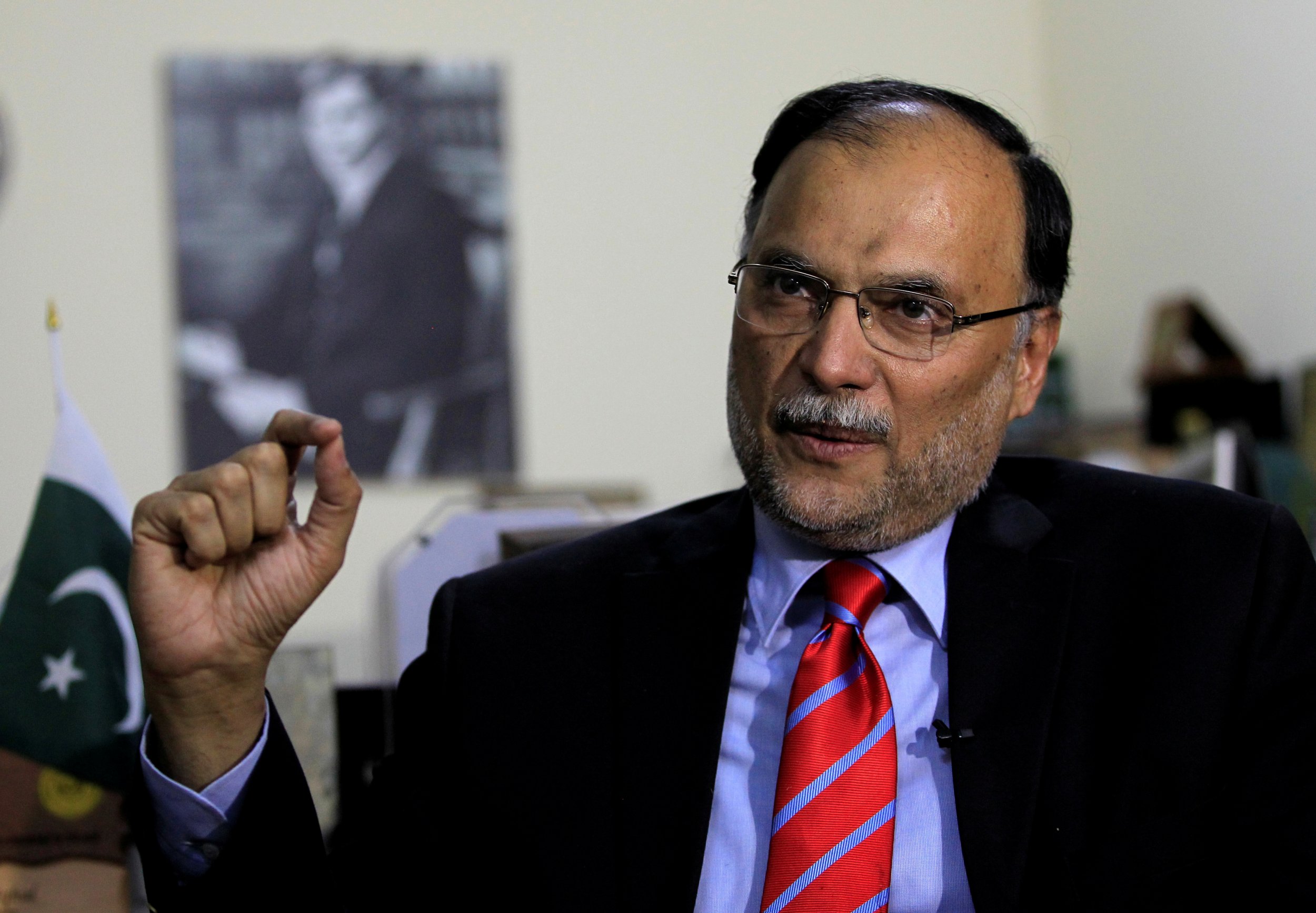 Pakistan's interior minister and deputy secretary general of the Pakistan Muslim League, Ahsan Iqbal, was shot and wounded in an assassination attempt in Narowal Sunday.
Punjab Chief Minister Shahbaz Sharif said he is "personally overseeing the investigation" into the shooting of Iqbal at a corner meeting in the Punjab province of Pakistan. "Ahsan Iqbal was targeted and shot in the arm," Asim Khan, a special aide to the politician, told AFP Sunday. Iqbal is "out of danger" and the attacker has been arrested. Iqbal sustained a bullet wound to his right shoulder and Sharif added that he spoke to the Minister for Interior and Planning, Development & Reform and PML-N leader after the shooting and he was "in high spirits."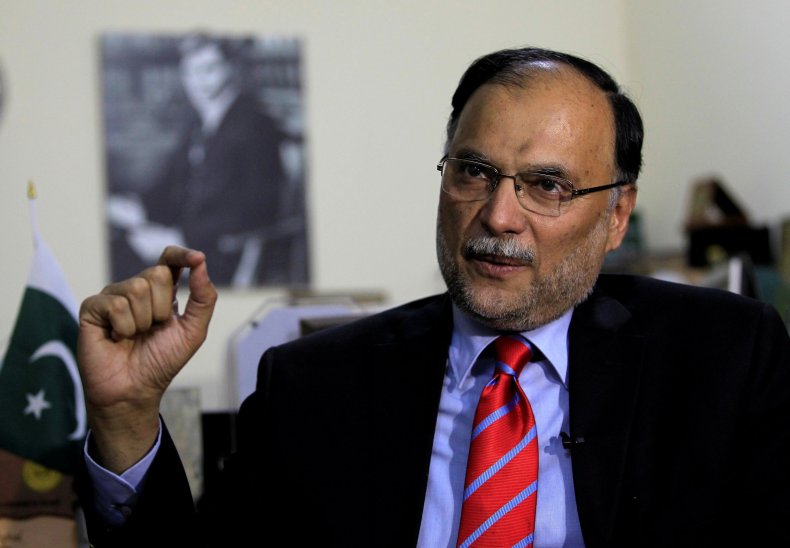 "Those who indulged in this heinous act will be brought to justice. PML-N will not be browbeaten into submission," tweeted Sharif.
District Police Officer (DPO) Imran Kishwar told DawnNewsTV that Iqbal was shot with a 30-bore handgun from a distance of about 20 yards in Narowal's Kanjrur tehsil Sunday. He was initially taken to District Headquarters Hospital Narowal after the attack but was airlifted to Lahore to receive additional medical treatment, family sources told Dawn. PML-N party leader Tallal Chaudhry confirmed the Interior Minister's condition was stable and he was removed from danger. The Punjab government said the suspect was identified as a local 20 to 22-year-old from the Shah Gharib precinct.
Prime Minister Shahid Khaqan Abbasi joined several Pakistani political leaders in condemning the shooting as the country prepares for federal elections planned for the summer. "Interior Minister Ahsan Iqbal survived assassination attempt in Narowal he received a bullet on his arm he is injured but out of danger this is a clear effort to delay the coming elections," tweeted journalist Hamid Mir.