This AI Can Provide Health Advice That Is as Good as a Real Doctor's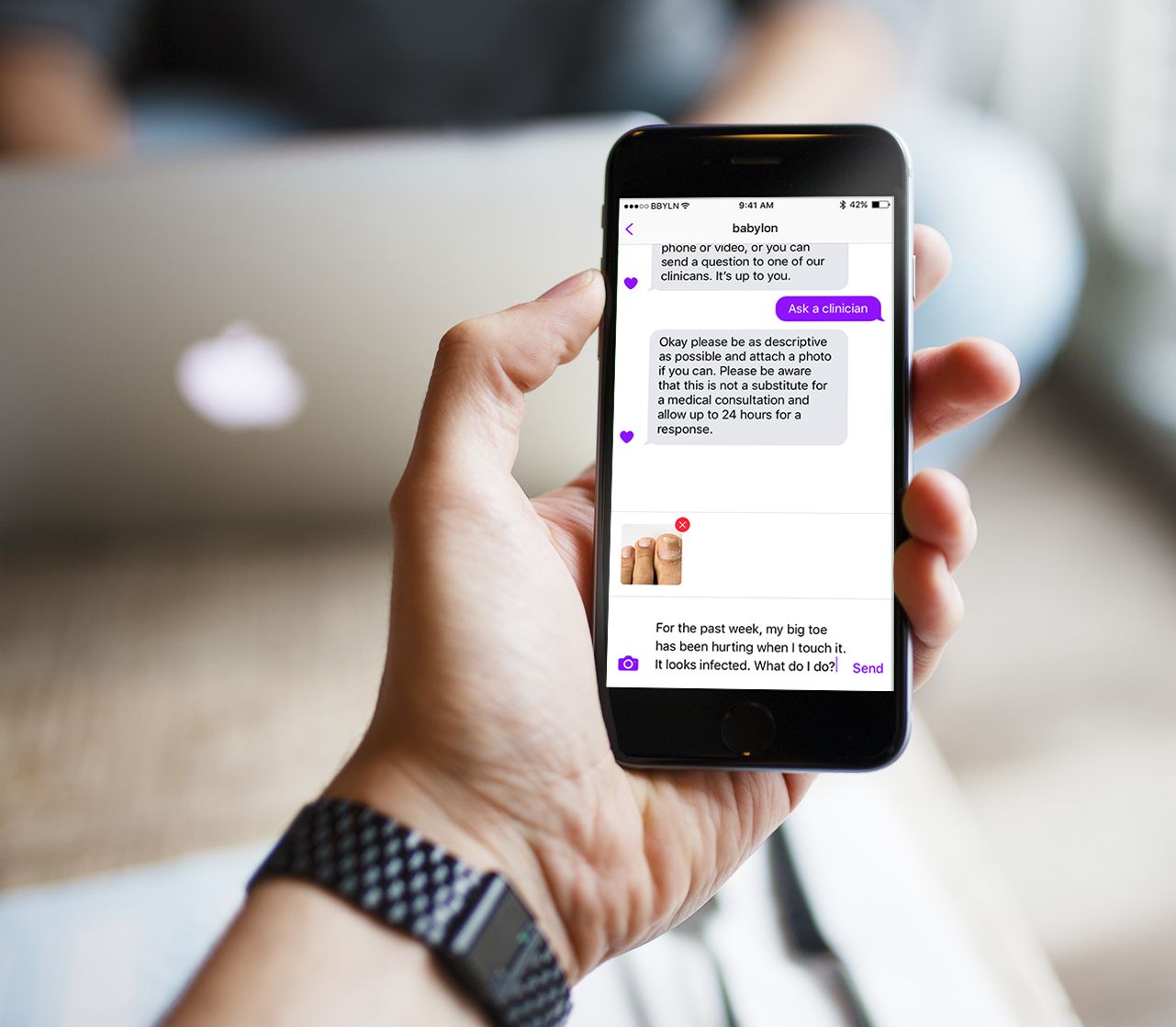 A new artificial intelligence platform has demonstrated its ability to provide health advice that is as good as a human doctor's, according to research published on the preprint server arXiv.org.
The technology, which has been developed by British company Babylon Health, takes the form of a mobile phone app, or website, that patients interact with via a chat service. (A voice-controlled version will also be available soon.)
The AI system has been put through rigorous testing that took place in collaboration with the U.K.'s Royal College of Physicians, as well as researchers from Stanford University and the Yale New Haven Health System.
Part of this testing involved the AI taking a medical diagnosis exam that trainee primary care physicians in the U.K. must pass to be able to practice independently. Remarkably, the AI doctor scored 81 percent on its first attempt. The average pass mark over the past five years for real doctors was 72 percent.
In everyday situations, though, doctors are presented with a much wider range of illnesses and conditions than exams can assess. So further tests that mimic real-life scenarios were also conducted, in which the AI was pitted against seven highly experienced primary care doctors.
In these trials, the Babylon AI made accurate diagnoses 80 percent of the time, compared with a score of between 64 percent and 94 percent among the human doctors. And when tested only on common conditions, the AI's accuracy jumped to 98 percent, compared with a range of 52 percent to 99 percent for the real physicians.
Furthermore, the company says the AI is capable of learning over time as more people interact with the system and it accumulates knowledge from the latest research, meaning its pass rate could significantly improve.
The results suggest that the AI has the potential to be hugely beneficial. If augmented with existing health care services, it could help reduce the burden on physicians, enabling them to achieve quicker, more accurate diagnoses, as well as saving them time and cutting costs. In addition, the system could be used to provide high-quality medical advice access to those in need around the world, Babylon says.
"The World Health Organization estimates that there is a shortage of over 5 million doctors globally, leaving more than half the world's population without access to even the most basic health care services," Ali Parsa, Babylon's founder and CEO, said in a statement provided to Newsweek.
"Even in the richest nations, primary care is becoming increasingly unaffordable and inconvenient, often with waiting times that make it not readily accessible," he said. "Babylon's latest artificial intelligence capabilities show that it is possible for anyone, irrespective of their geography, wealth or circumstances, to have free access to health advice that is on par with top-rated practicing clinicians."
Despite the promises of the new system, there are limits to AI, Parsa acknowledges. For example, it cannot replace the physical, human care that comes from being examined in person by a doctor.
"However, at an infrastructural level, the savings capabilities AI can potentially result in for health care delivery is very substantial," he said. "The role it can also play in empowering individuals to engage with and monitor their health will lead to earlier diagnoses and higher levels of public health."