AI Robot Puppy is Just Like a Real Dog—Only With Less Energy
Sony is bringing back to Japan its robotic puppy—dubbed AIBO—starting in January.
Though perhaps not as cuddly as a real pet dog, the new-generation robotic dog can wag its tail, pick up toys and has an "irresistible cuteness," according to Sony.
The dog, using artificial intelligence technology, "eventually becomes able to respond to its owners' affection in kind, and when it feels loved, it will display even more love and affection in return, nurturing a bond that only deepens as time goes on," the company said.
The robotic dog can detect praise, smiles, back scratches and petting, which was made possible through deep-learning technology. It even has a favorite color—pink—and becomes anxious from heights and tight spaces. "Anxious enough to lose its trademark curiosity, in fact," according to Sony's product page.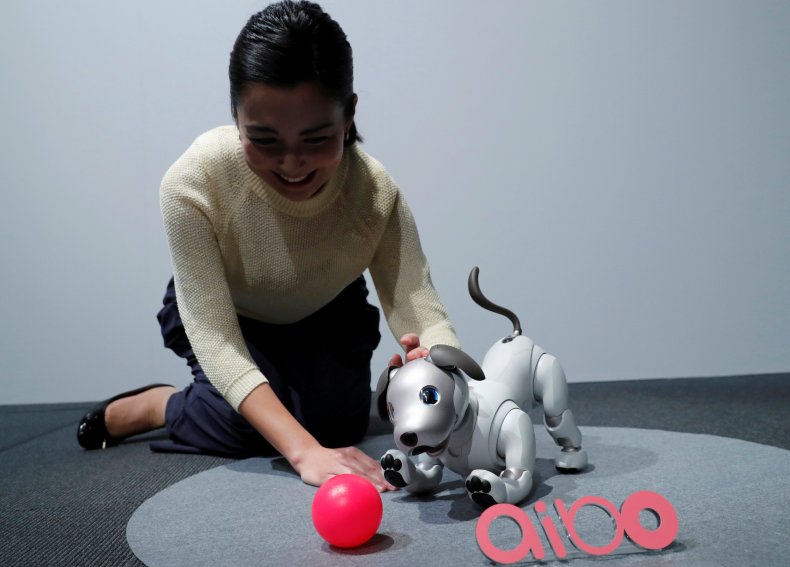 But there's a catch to AIBO's high-tech, futuristic love and companionship: Its battery life lasts two hours. To recharge the robot companion takes another three hours. That gives the robot about eight hours or so of awake time in a given 24 hours—more than a young puppy but less than an adult dog.
Back in 1999, Sony sold 150,000 robotic dogs in Japan and halted production seven years later after competition drove the project into the ground, Reuters reported on Wednesday.
Sales for the new robot begin in Japan in early January, and the company hopes to sell at least as many new robotic dogs as the original. There's no time frame on the sales goal.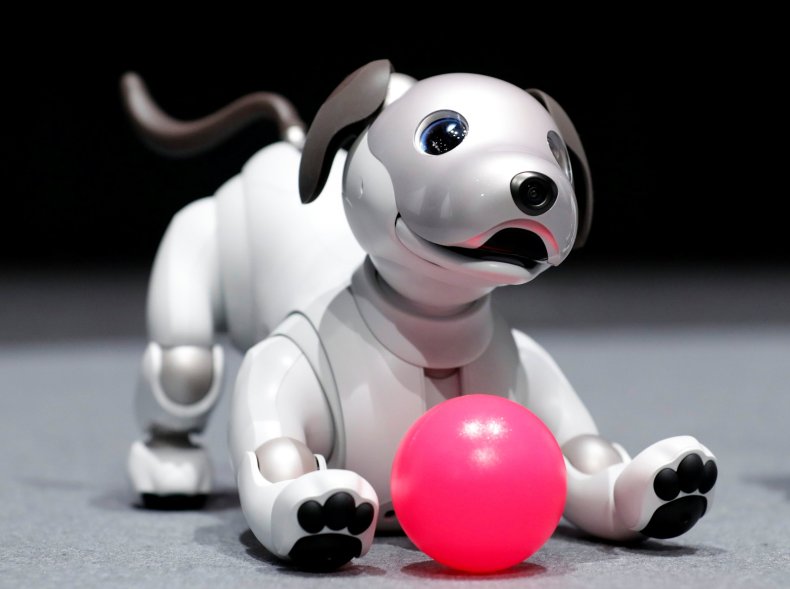 "It was a difficult decision to stop the project in 2006, but we continued development in AI and robotics," Kazuo Hirai, Sony's chief executive officer, said in a news briefing. "I asked our engineers a year and a half ago to develop [new] AIBO because I strongly believe robots capable of building loving relationships with people help realize Sony's mission [to inspire].
The name AIBO comes from Artificial Intelligence Robot, according to Sony, but it is also the Japanese word for companion or friend.
The lifelike expressions and movements from the robotic dog are made possible by Sony's ultra-compact 1- and 2-axis actuators. This way, the robotic dog moves around along a total of 22 axes, making the movements smoother and more dynamic than its predecessor robot dog.
But for all the time spent charging, the entertainment robot comes at steep cost. To buy it outright, the starting price is just above $1,700. There are cheaper options with monthly plans. Sony will also sell "aibone," a bone-shaped toy for the robotic dog, starting at around $26.