Ai Weiwei Poses as Drowned Toddler Alan Kurdi to Highlight Refugee Plight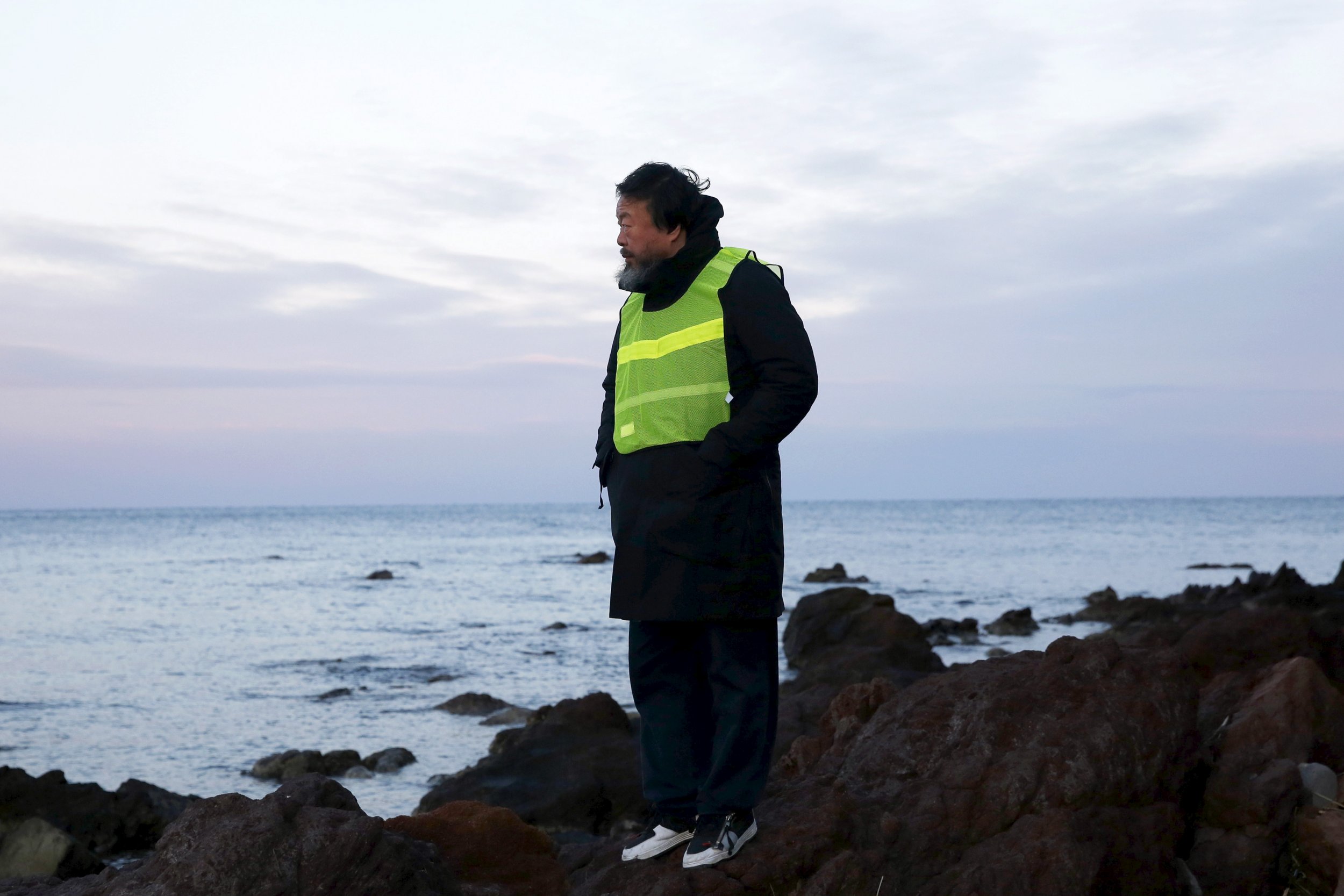 The Chinese artist Ai Weiwei has posed as a drowned refugee to draw attention to the plight of people fleeing conflict.
The picture, which was taken by India Today photographer Rohit Chawla on the Greek island of Lesbos, shows Ai lying face down on a beach. It recalls the iconic image of drowned Syrian toddler Alan Kurdi which galvanized international political responses to the refugee crisis in September.
Chawla's picture has captured global attention, and was shared on social media by a spokesperson for the U.N. High Commissioner for Refugees.
Ai has spent the first part of the year dedicated to the issue of European refugees. Earlier in January, he set up a studio on Lesbos to highlight the dire situation of refugees there, and subsequently pulled his work from two Danish galleries in protest at the passage of new laws allowing the authorities to confiscate refugees' valuables and cash.
He has used his Instagram feed to showcase a string of pro-refugee images, including one of him posing with a sign containing the humanitarian hashtag #safepassage.
The image was also shown at the weekend as part of an exhibition at the India Art Fair. Co-owner of the fair Sandy Angus told The Washington Post: "The image is haunting and represents the whole immigration crisis and the hopelessness of the people who have tried to escape their pasts for a better future."
In January, the International Organisation for Migration reported that the number of people crossing the Eastern Mediterranean to reach Europe in the first four weeks of January had increased 35-fold year-on-year.