Ai Weiwei Memoir Coming in Spring 2017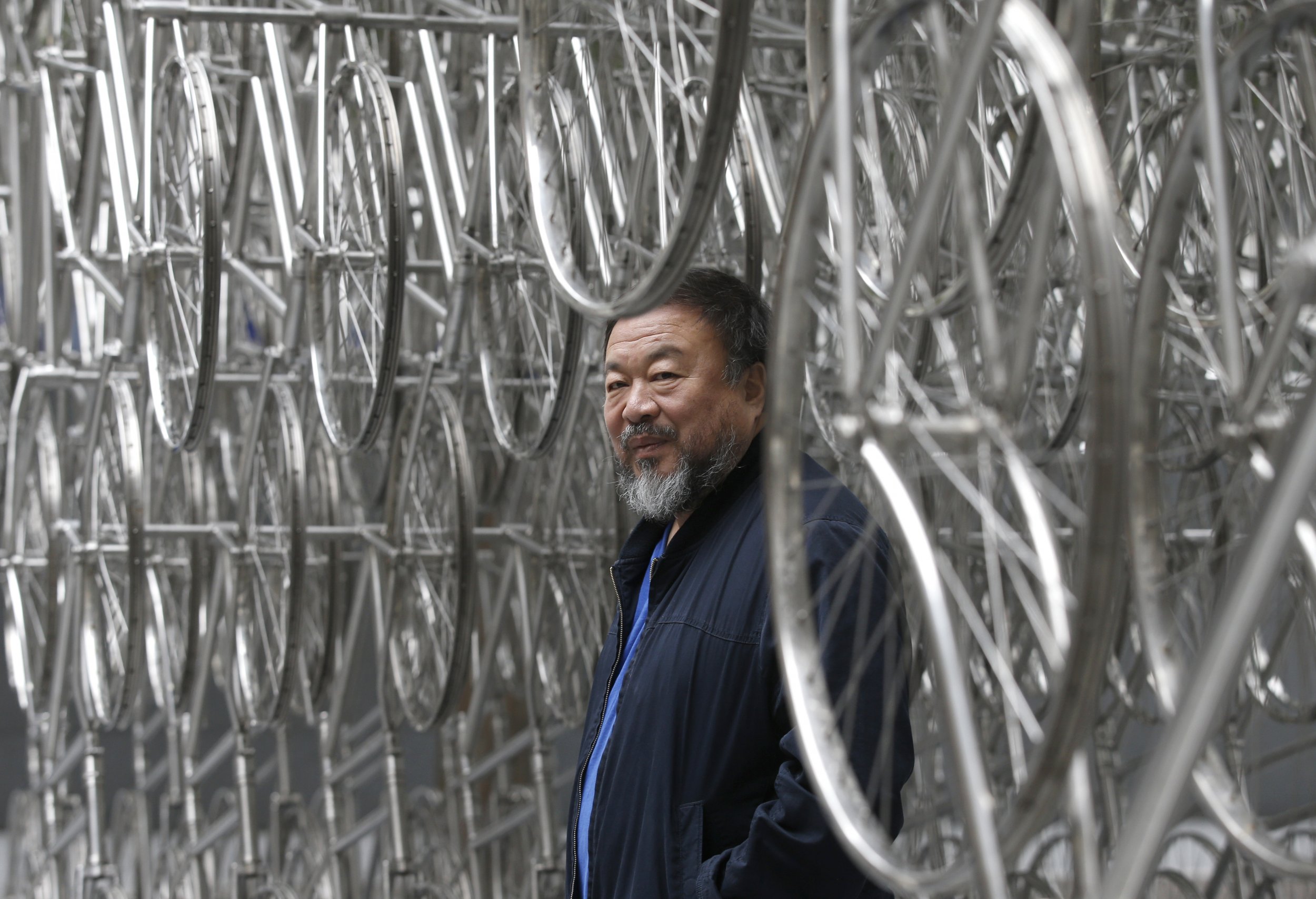 Ai Weiwei got his passport back in July. It had been confiscated and held for four years in the hands of the Chinese government after he was detained and interrogated for 81 days in 2011. In September, the Chinese artist—often called a dissident or political activist and known for his outspoken words and works on freedom of expression, censorship and human rights—traveled to London as the Royal Academy of Arts opened a retrospective exhibition of his art. Now Ai is working on a written retrospective of his own.
On Wednesday, Crown Publishing Group announced that it will publish a memoir by the artist in the spring of 2017. Ai said he is writing about himself as well as about his father, Ai Qing—a famous poet who was banished to the Gobi Desert and sentenced to hard labor by the Chinese Communist Party—and their struggles for individual expression in China.
"I live in a totalitarian society (so did my father), which denies human freedom and values," Ai is quoted as saying in Crown's press release. He continued:
Eliminating individual memories is an important method that authorities use to control people's thinking. Therefore, such political culture has made it extremely difficult to write down one's memory or those of a family. Totalitarianism contravenes human nature and human ideals. The history of totalitarianism is one characterized by the state's continuous attempts to destroy individual memories.
The memoir, with a title to be determined, will be released in the United States by Crown, a division of Penguin Random House. It will also be published in the U.K., Canada, Germany, Holland, Italy, France, Brazil, Spain, Denmark, Sweden and Norway.
A recent Ai Weiwei exhibition in the U.S. took over spaces at Alcatraz, the former prison on an island in the San Francisco Bay. "@Large: Ai Weiwei at Alcatraz" featured seven installations including Trace, a series of large portraits constructed from Lego pieces that depicts individuals who had been imprisoned or exiled because of their beliefs, actions or affiliations. Ai directed the construction of the exhibit from his studio in Beijing, still without a passport at the time.
"Ai Weiwei is one of the most galvanizing and inspired artists in the world today and a true force of conscience," Molly Stern, a senior vice president and publisher at Crown, said in the Crown press release. "Beyond serving as a timely reminder of the urgent need to protect freedom of expression," she added, the memoir will offer "insight into what animates his astonishing life and work as well as a deeper understanding of the myriad forces that have shaped modern China."