Aid Money Should be Spent on Empowering Mothers in Need | Opinion
Economic empowerment is key to breaking the cycle of poverty for women across the globe, especially for single and widowed mothers.
The link between poor health care and maternal health and poverty has been well-established for decades. We need to provide women with a sustainable way to not fall into poverty and provide those in poverty a means by which they can get out. The optimal combination of skills, entrepreneurship and emotional well-being support—rather than just handouts—is key.
At a global level, you are more likely to be poor if you are a woman, for a variety of reasons. When it comes to work internationally, there are 700 million fewer women than men getting paid. Women are much more likely to find themselves in informal work with fewer hours. Domestic duties like child care, fetching water and firewood over long distances and completing household chores mean women are likely to have longer "working days" often with no financial recognition.
Complications around childbirth are another source of gender inequality—the very act of becoming a mother can lead a woman to suffer health complications or even death.
Through my work with the Lady Fatemah Trust I have seen how empowering women can be used as a means of social and economic change.
Too many babies and their elder siblings find themselves orphans when their mother dies at birth, often with causes that can be addressed for less than $5. The invaluable gift of nature that is motherhood is then lost. Young orphans are left to grow up without the greatest love they could ever hope to receive. By assisting mothers, society safeguards families at the nucleus.
Global inequalities for mothers are stark: Figures from the World Health Organization from 2017 show Sub-Saharan Africa and Southern Asia accounting for about 86 percent of maternal deaths.
Roughly two-thirds of maternal deaths were in Sub-Saharan Africa. These stark figures of mortality contribute to the unnecessary anxiety, pain and suffering each mother that survives giving birth unnecessarily undergoes.
The high number of deaths in these regions represent a fundamental inequality in access to health care. In high-income countries, one in 5,400 women will die as a result of complications from childbirth. In low income countries, the figure is one in 45. This can be avoided with simple access to health care and hygiene education.
We must do more if we wish to avoid women finding themselves in precarious birthing conditions. We need to start looking beyond short-term solutions and find new ways to allow women to be independent.
We have a duty to protect mothers around the world, especially during something as natural as giving birth. Childbirth should be made affordable, rather than a luxury in the developing world. We must have the political resolve to make it happen.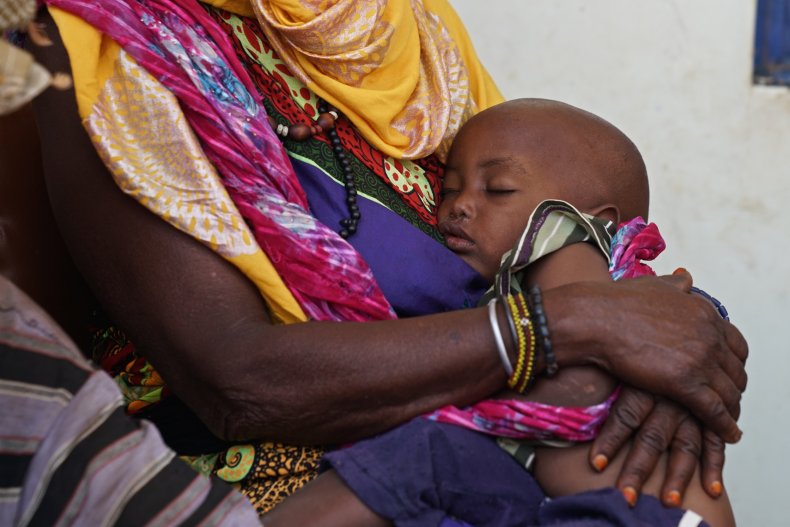 The traditional approach by NGOs is to provide day-to-day resources that help low-income families, especially those headed by mothers. This may come in the form of emergency clinics, food packages and hand-me-down clothing. While this offers short-term relief, it isn't sustainable and requires the continued presence of NGOs in the foreseeable future. The recipients are left in perpetual poverty and need.
The best way to enable women to break the cycle of poverty, and stay out of it, is to provide sources of employment and entrepreneurship. This is not only a good thing in itself; it has been proven to help decrease the poverty of a nation. Between 2000 and 2010, women in Latin America who worked and got paid accounted for around 30 percent of the overall reduction in poverty and income inequality.
For this to work, we don't just need innovative methods of employment. We need to roll back assumptions about who drives economies. Many encourage employment as a means of lifting communities out of poverty, focusing on attaining hard-labor jobs in agriculture or construction, often excluding women for practical or cultural reasons. This means women are left at home with the children while men go to work. The long-held assumption has been that men can lift communities out of poverty, bringing women with them. While this does ultimately help women, it does not empower them.
Such a reality does nothing for widowed mothers, who need to be independent entrepreneurs or employees who can serve as role models for their communities and adapt to their new role as a provider. The unfortunate fact is that there are a disproportionate number of widowed mothers left to fend for their orphaned children in many low-income, conflict-ridden or post-conflict societies. Men are conscripted, coerced into fighting, or killed. This leaves many widowed mothers who have little education or skills, struggling to provide.
For the past three years, I have worked on starting and rolling out the implementation of the mothernomics program, which brings widowed mothers and economics together to transform families, societies and economies.
The program trains women in their selected skill, then provides the framework for them to build a business, ranging from fashion to making PPE. As a result, we have seen widowed mothers in Iraq, Gaza, Kenya, Pakistan and elsewhere transition from being destitute, on the fringes of society, to becoming business women at the core of their communities.
Many graduates of the program made face masks and PPE equipment in places like Iraq, which proved vital for their community's safety throughout the COVID pandemic.
There is no poverty reduction without addressing the scourge of gender inequality.
If aid agencies are serious about tackling poverty, our solutions cannot stop only at food, water and emergency health care. We need to create independence and self-sufficiency for all—through removing the factors that discriminate, disempower and devalue motherhood.
Mukhtar Karim is CEO of humanitarian charity Lady Fatemah Trust. He has contributed to Newsweek, Reuters and the i Paper.
The views expressed in this article are the writer's own.