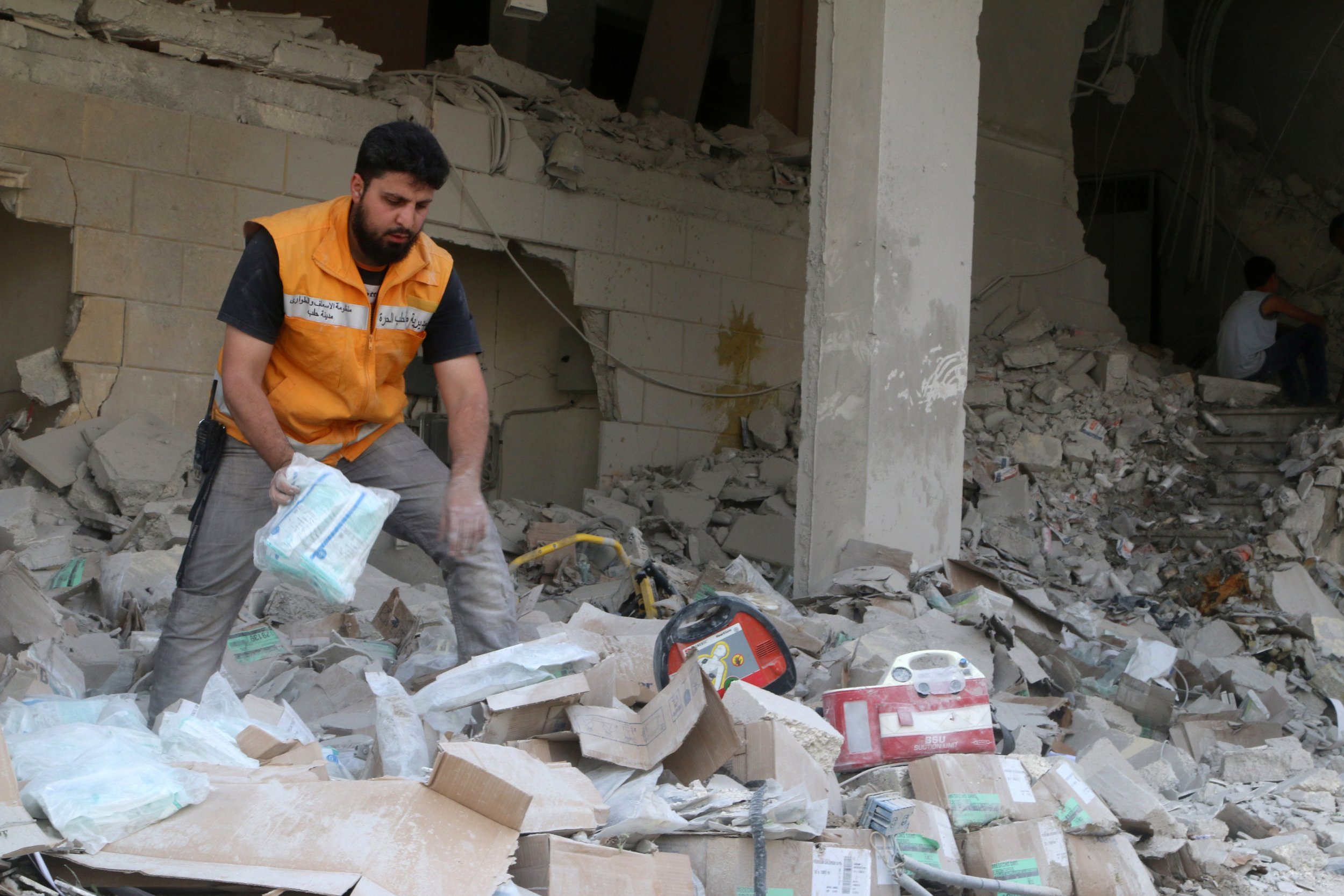 Representatives from the U.S., U.K. and French governments have called on the U.N. to begin dropping aid to besieged towns in Syria.
The move comes after Syrian government forces failed to respect the internationally agreed June 1 deadline for aid distribution across the war-torn country.
One of the worst affected areas is the Darayya suburb in Damascus, where around 4,000 people have been in need of food aid since 2012. On Wednesday, a humanitarian convoy was allowed through but it only carried non-food products such as medicine, The Guardian reported.
The U.N.'s security council is due to meet Friday to discuss dropping aid to Syria from planes, the BBC reported. John Kirby, a spokesman for the U.S. state department, said he had spoken to the U.N. about this option, adding that hundreds of thousands of Syrians need "sustained and regular" aid deliveries.
Airdrops, however, are expensive and sometimes go awry. In February, the U.N.'s World Food Program agency attempted to airdrop 21-pallets of aid to an area in Deir al-Zor in eastern Syria. Seventeen of the pallets either went missing or fell into inaccessible territory.
Western powers have asked Russia and Iran, two allies of the Syrian regime, to call on President Bashar al-Assad to let aid convoys through. On Wednesday, Russia agreed a 48-hour pause for humanitarian workers to deliver supplies to Darayya. Three weeks earlier, however, government forces had refused to let trucks in.