Aiden Fucci Faces Life in Prison, Won't Receive Death Penalty Over Tristyn Bailey Murder
The teenage boy accused of stabbing 13-year-old Tristyn Bailey multiple times in Florida faces a life sentence after prosecutors confirmed he is being tried as an adult.
Motions filed in Volusia County, Florida district court state that 14-year-old Aiden Fucci will be tried as an adult after being charged with the first degree murder of the girl.
The suspect will be spared the death penalty if convicted as all offenders who were under the age of 18 when the crime was committed are exempt from receiving the sentence. The U.S. Supreme Court ruled in 2005 that imposing capital punishment for juveniles is unconstitutional.
Bailey was reported missing by her family at around 10 a.m. on Sunday, May 9. Her body was found the next day in a wooded area of St. Johns, Florida.
In a press conference on Thursday, Seventh Circuit State Attorney R.J. Larizza revealed an autopsy found Bailey had been stabbed 114 times—49 of which the medical examiner determined to be defensive in nature.
"There certainly was a struggle. There were defensive wounds on this poor young lady and she was fighting for her life," Larizza said.
Investigators also believe the stabbing could have been premeditated as Fucci made statements to "several people that he intended to kill someone," according to Larizza.
Larizza said: "He didn't say who that was, but he indicated to witnesses that he was going to kill someone by taking them in the woods and stabbing them, which are certainly the facts of this case. The sad reality is that this could have been simply a case of the wrong place at the wrong time."
Larizza added that prosecutors felt it was the "only choice" they could make. "There was no other alternative. The juvenile system is geared for kids, maybe with drug issues or that commit non-violent crime," the state attorney said.
"When you get kids that get to this level of violence, the time and accountability is not there and the programs—it's just not there. The adult system is where this case belongs."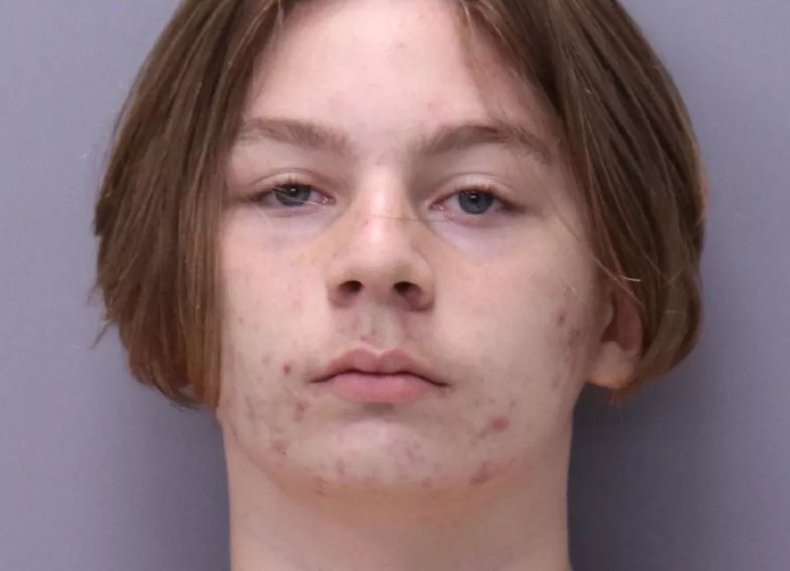 Speaking to First Coast News, Christina Opsahl, a former prosecutor with the 7th Judicial Circuit, said that the 14-year-old now faces a life sentence if found guilty of murder as he is being tried as an adult. Opsahl added any potential sentence would be up for review after 25 years.
"I believe the amount of evidence presented by the state attorney makes it pretty clear on why they believe adult sanctions were appropriate and a first-degree murder charge was appropriate," Opsahl said.
Attorney Shannon Schott, who specializes in juvenile cases, said: "Two lives have been lost—the life of Tristyn Bailey, and the life of Aiden Fucci.
"A question we get all the time is how do you defend someone who's done something egregious or who's likely guilty," Schott said. "And at the end of the day, as a criminal defense attorney, it's about the due process rights of my clients and making sure that my client is afforded all of his rights."
Opsahl said it may be difficult to get a fair and impartial jury for the case because there is "a big public outrage or social media presence" surrounding it.