Aiden Fucci Said 'How Is That My Problem?' When Informed of Tristyn Bailey's Death
New evidence released in the murder case against Aiden Fucci provides more gruesome details of 13-year-old Tristyn Bailey's death.
Fucci, 14, is accused of stabbing Bailey more than 100 times on Mother's Day. The Florida teen was arrested the next day and charged with second-degree murder. Prosecutors have since upgraded the charge because of evidence that indicated premeditation.
A dozen reports from investigators and the medical examiner were released Wednesday by the Seventh Judicial State Attorney's Office. The documents include more information about the night Bailey was killed and the days that followed, including police interviews with family and friends.
One new detail that emerged was Fucci's response to learning of Bailey's death. According to one incident report, Fucci and his parents were in a room at the St. John's County Sheriff's Office when his mom informed him that she was dead and her body had been found.
"How is that my problem?" Fucci replied, according to the report.
Also during the questioning, Fucci said he kissed Bailey but when she reacted by grabbing him, he pushed her. She hit her head during the fall, he said, and he told her to "F off" and walked away.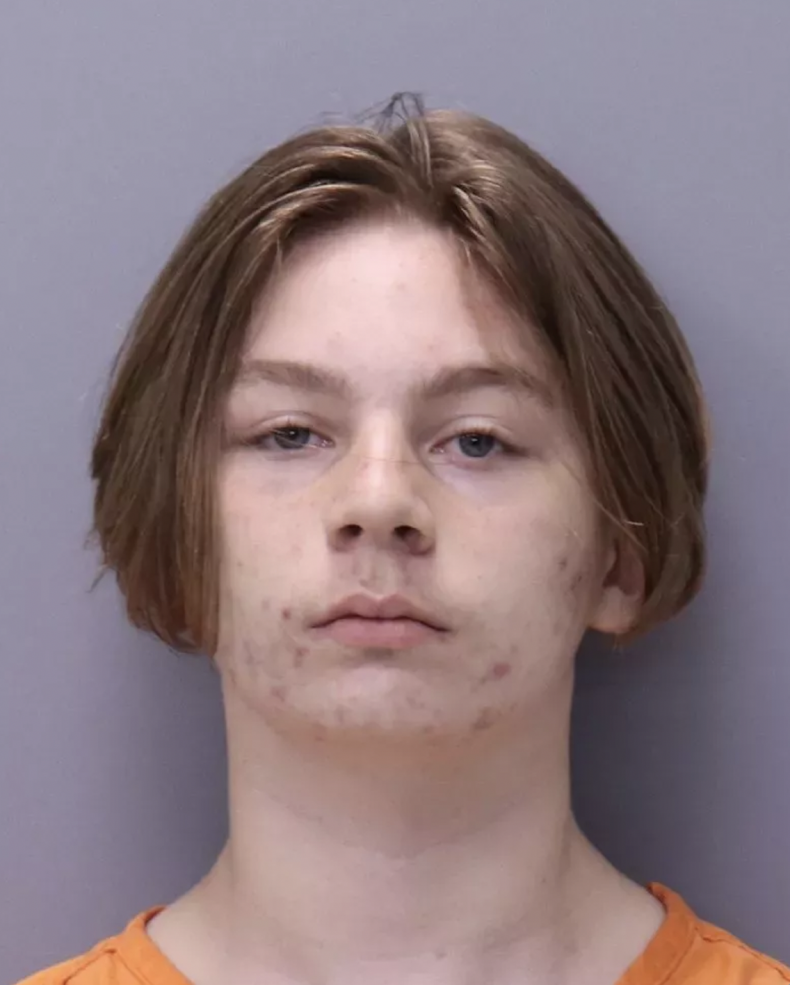 The medical examiner's report confirmed Bailey was stabbed 114 times. At least 35 of the wounds were located on the head and neck, and 49 of the marks were defensive wounds on the upper extremities. Toxicology found no indication of sexual assault.
Bailey's body was found lying in a wooded area, the report stated. She was wearing a black shirt with white writing, black Nike pants and a pair of vans.
The examiner also reported that the word "KARMA" was handwritten in blue ink on Bailey's left ankle. A smiley face was also drawn on her right ankle. The report doesn't state who put the writing on her body, but states there were "smudged palm prints of dried blood" on her thighs and calves.
State Attorney R.J. Larizza called the crime "horrific" during a news conference in late May.
Fucci will be tried as an adult and has been held without bond. The teen pleaded not guilty in Bailey's murder on June 3.
The witness list in the case has grown to more than 250 names. The list includes residents in the neighborhood where Fucci lived and Bailey's body was discovered and staff members of the school they attended. Fucci's mother, who has been charged with tampering evidence, is also on the witness list.