Aiden Fucci Issues Statement About Tristyn Bailey's Brutal Murder
Aiden Fucci has pleaded guilty to first-degree murder in the death of his former schoolmate Tristyn Bailey, a 13-year-old cheerleader from St. Johns, Florida.
On Monday, the 16-year-old boy changed his plea from not guilty to guilty ahead of jury selection in the high-profile case.
"I just want to say I plead guilty and I'm sorry for the Bailey family and my family," Fucci told the court.
The teen was accused of stabbing Bailey 114 times after she was found dead in a wooded area on May 9, 2021. Fucci was 14 years old at the time of Bailey's death. The incident, which was described by investigators as "horrific," drew national attention after additional details emerged from the case.
Videos posted to Snapchat showed Fucci asking if anyone had seen Bailey shortly after her death, and neighborhood surveillance footage showed the two walking together into the wooded area where her body was later found.
Fucci's mother has been charged with tampering with evidence, a third-degree felony, after video showed her scrubbing a pair of jeans that prosecutors said was the same pair that tested positive for blood. She is currently awaiting trial.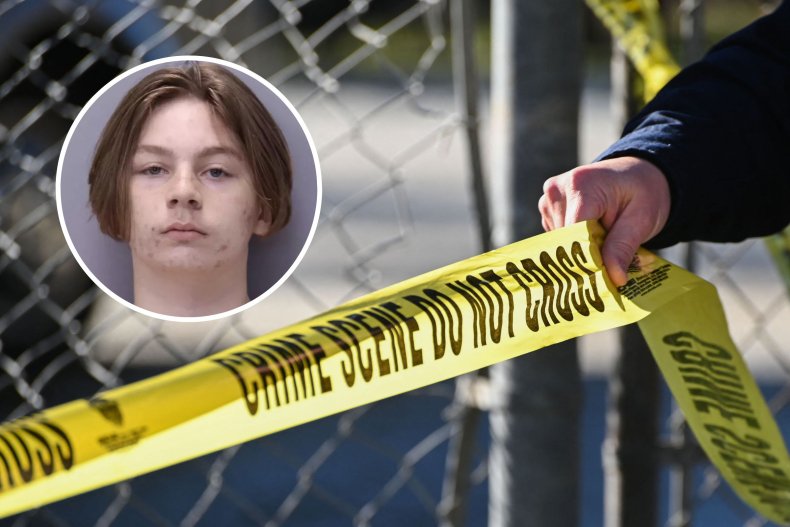 After pleading guilty, the judge asked Fucci, who is being tried as an adult, to confirm that he understood he was entering a "straight plea deal," which means it would not be negotiated with prosecutors and includes a minimum sentence of 40 years to life. Fucci confirmed that he understood the decision and that he had enough time to discuss it with his parents and attorneys.
There will be no trial and sentencing will be scheduled at a later date sometime in March or April, when the teen will have another chance to make a statement.
St. Johns County Sheriff Robert Hardwick, who led the investigation into Bailey's death, thanked the community for its cooperation with his office, saying that the guilty plea was "nothing more than a testament to the hard work and dedication of the exceptional men and women" at his agency.
"The detectives have not stopped working this case since the initial call we received," Hardwick said in a Monday statement. He also thanked the Bailey family, saying, "Their strength and grace throughout this case has been incredible. This agency will forever be connected to the Bailey family and this community will forever be #BaileyStrong."
In the investigation, authorities found violent drawings in Fucci's room and spoke to several of his friends who said the teen told them he planned to kill someone and that it was "imminent."
"He indicated to several witnesses that he was going to kill someone by taking them in the woods and stabbing them, which are certainly the facts of this case," Florida 7th Circuit State Attorney R.J. Larizza said in 2021.