Reward in Death of 6-Year-Old Aiden Leos, Killed in Road Rage Shooting, Triples to $150,000
A reward to find the person responsible for the death of 6-year-old Aiden Leos tripled to $150,000 on Tuesday. Leos was killed last week in Orange, California, in what investigators are calling a road rage incident.
The Orange County Board of Supervisors said on Tuesday it had approved $100,000 as a reward for information leading to an arrest and conviction in the boy's fatal shooting. That money is in addition to $50,000 being offered by the boy's family, for a total reward of $150,000.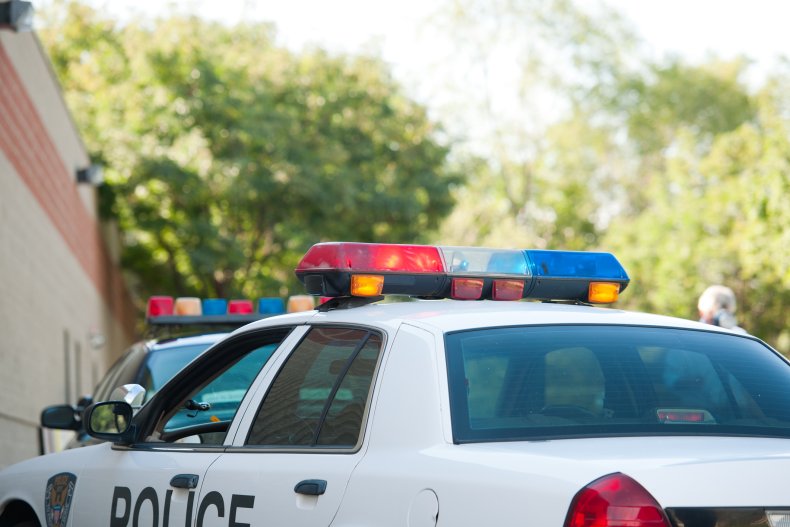 After the family said it would donate $50,000 of the money it had raised through crowdsourcing on GoFundMe, Orange County Supervisor Don Wagner said Monday that he would match the family's funds. Fellow Orange County Supervisor Katrina Foley followed with another $50,000 on Tuesday, according to the Los Angeles Times.
Leos was shot and killed at approximately 8 a.m. last Friday, according to a statement from the California Highway Patrol (CHP). At the time, the 6-year-old was riding to kindergarten in the back seat of a car driven by his mother.
Another motorist reportedly cut off the vehicle on the northbound side of State Route 55 in Orange, a city about 30 miles southeast of Los Angeles. Aiden's mother reportedly reacted by flipping off the other driver.
The passenger in the seat of the other vehicle is believed to have opened fire, and Aiden was struck in the back by a gunshot.
KABC reported that Aiden's family said his mother reported seeing a woman driving the vehicle and a man in the passenger seat.
Police have not yet identified a suspect, but they said last Friday that the driver was in a newer model white sedan—possibly a Volkswagen—and was last seen traveling northbound on Route 55 from Chapman Avenue. No description of the suspect has been provided.
The family's $50,000 reward came from a GoFundMe page that had raised more than $164,000 before being taken down on Monday. The boy's family has also set up additional pages, including one to help with funeral expenses and another to support his father.
At a Tuesday morning news conference, Wagner, the Orange County supervisor, asked for the public's help with the CHP's search. He said, "If you were in the area, you may have captured the information that will help the CHP crack this case."
"Maybe you've seen the suspect's car fleeing—not the actual shooting—that's OK," Wagner added. "Maybe you've seen the car in the area that they're looking for, and we can get a [license] plate or partial plate or a description of the driver."
"They took my son's life away," Aiden's mother, Joanna Cloonan, said on Sunday's Good Morning America. "He was beautiful, and he was kind, and he was precious, and you killed him for no reason. And I want to find them, and I want there to be justice to be served for my son."
Newsweek contacted the CHP for additional comment but did not hear back in time for publication.