Shocked Americans Raise Over $150K for Family of Boy, 6, in Road Rage Shooting
A GoFundMe page has raised more than $150,000 for a woman whose six-year-old son died after he was shot in a suspected road rage incident.
Aiden Leos was being driven to kindergarten by his mother around 8 a.m. on Friday morning when the tragic incident occurred on an Orange County freeway.
Another motorist was said to have cut the vehicle off on the northbound side of State Route 55, in Orange, southeast of Los Angeles, and the boy's mother reportedly reacted by flipping the driver off.
As she moved towards another lane, a gunman who was believed to have been in the passenger seat of the suspect's vehicle suddenly opened fire into their car and the boy was struck in the back.
"It was an isolated road rage incident between the mom and another driver from a white sedan," California Highway Patrol Officer Florentino Olivera told Los Angeles news station KTLA-TV.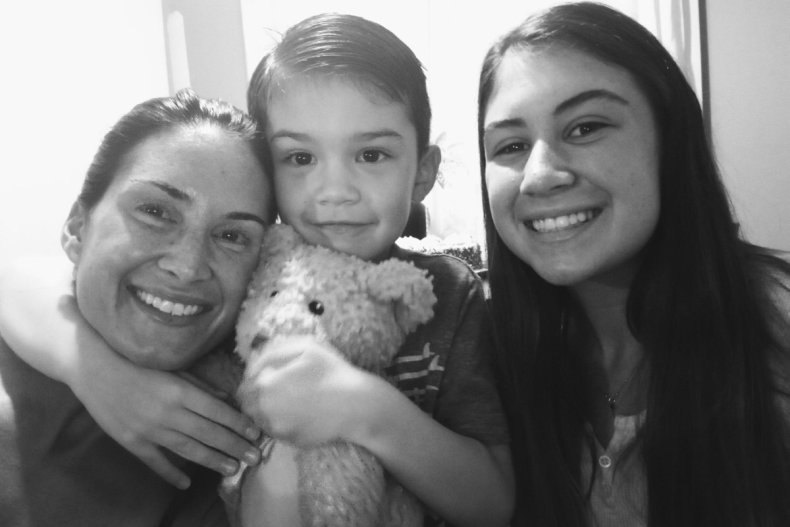 Aiden's sister Alexis Cloonan told a press conference that their mother had blood on her clothes and Aiden "started turning blue and that's when the ambulance took him and that was the last time my mom saw him alive," Fox 11 reported.
"Please help us find the people that did this to my little brother. He's only six and he was so sweet. He was a very loving boy so please help us find who did this to him," she added.
"[My mom] had to hold her little boy as he died so she is very distraught right now," she added.
Pictures from the scene show a single bullet hole in the boot of the car, that is believed to have traveled to the back seat, where Aiden was sitting.
California Highway Patrol (CHP) officers said the shooting was an isolated incident, and not linked to a spate of car shootings that have taken place on freeways in Southern California, FOX LA reported.
The GoFundMe page has been set up by Aiden's grandmother, Carla Lacy to help "pay for burial costs, replace her car and living expenses while she is not able to work."
As of Sunday, it had raised more than $151,000, with many donors posting messages of condolences along with donations. One anonymous person donated $2,500.
"I cannot imagine the pain you are going through right now," one donor wrote, "I am so incredibly and deeply sorry for your loss." Another posted: "As a mother, I cannot imagine the unspeakable pain this senseless act has caused. I pray that you all find peace and justice for Aiden."
Newsweek has contacted Lacy and CHP for comment.
Update: 05/23/21, 10:35 a.m. ET: This article has been updated to include the higher amount raised for the family on their GoFundMe Page.