SNL'S Aidy Bryant Is Stumping For Arizona in a Truly Hilarious Way
Aidy Bryant is using her star power and considerable comedic talents to raise money for Mark Kelly in his senate race against incumbent Martha McSally in a most creative and fun way.
Bryant, of course, is best known as a cast member for Saturday Night Live, where she's been stealing scenes in sketches since 2012. Her work there has earned her two Primetime Emmy Award nominations, including for Outstanding Supporting Actress in a Comedy Series. She's also the lead actress for the Hulu comedy series Shrill, which was picked up for a third season earlier this year.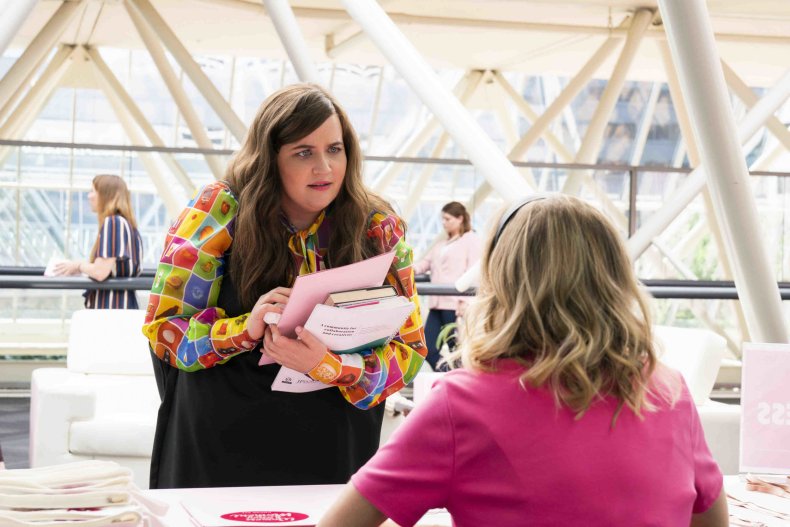 Before she was a household name, though, Bryant was just another resident of Phoenix, where she was born and raised and where her mom still owns a boutique. She proves she didn't forget her Arizona roots when she took to Instagram with an interesting pitch: To raise money for Mark Kelly, the former NASA astronaut running as the Democratic candidate against Republican Martha McSally, Bryant will sing for you. And not just any song, but catchy tunes probably only familiar to Arizonans.
"If you message me receipts for donations to Mark Kelly's campaign," she said on the Instagram post, "every $200 we get, I will sing a famous Arizona jingle to a regional business."
She continued the spiel on her Instagram story: "Swipe to donate — I am a beautiful singer."
It turns out, she actually does have a nice voice, though, as you probably imagined, the short performances are really sold with her hilarious performances.
The jingles can be viewed in Bryant's Instagram Story. So far, she's sung themes for Express Flooring; Gila River Casino; Sardella's Pizza & Wings; Water World Water Park; (the not to be missed rendition of) Golf N Stuff; Metropolitan Mattress as well as Sleep America; The Room Store; and the show-stopping (at least in the latest update) Peter Piper Pizza. The last ends with her memorably adding to the lyrics, "Come on over, see what we got...Not even saying it's good, just see what we got."
When contacted by the Arizona Republic, Kelly spokesman said, "Mark definitely does not share Aidy's singing talent, but he does share her passion for supporting Arizona small businesses."
Just going by the amount of jingles she created on her first day, she's already off to a quick start to her campaign-raising. As she said on Instagram, the jingles requests are coming in "violently fast." No word yet if any of her SNL cohorts will attempt jingles for their own home state politicians.