#RiseUpOct8 Trends on Twitter As Supreme Court Prepares to Hear Trans Civil Rights Case for First Time in U.S. History
As the U.S. Supreme Court prepared to hear the case of Aimee Stephens, who will the court to consider for the first time in its history whether trans people are protected from employment discrimination, supporters gathered outside, cheering her on.
"Remember, you're making history no matter what happens," American actress and LGBT activist Laverne Cox told Stephens as she arrived at the court.
Meanwhile, on social media, the hashtag #RiseUpOct8 spread, trending on Twitter with messages of support for the plaintiff. The National Center for Transgender Equality tweeted: "Today is the day. No matter what happens, remember: We will fight for you, we will fight for your loved ones, we will fight until every trans person in this country has the same opportunities as anyone else."
Stephens, now 58, was fired from her job at a funeral home six years ago in 2013, just two weeks after she told her boss that she is transgender.
At the time, Stephens had come out to her wife and then later to others, including some trusted coworkers at R.G. and G.R. Harris Funeral Homes, where she had worked for nearly six years.
While she told The Guardian that most people were accepting of her decision, she had been reluctant to tell her boss, Thomas Rost.
When she did come out to him in a letter, her worst fears were confirmed. Rost fired her with an offer of severance pay attached to a deal that would prevent her from seeking legal action for the termination.
"I couldn't do that," Stephens told the newspaper. "There was too much at stake."
Now, the 58-year-old is making history, appearing before the Supreme Court on Tuesday.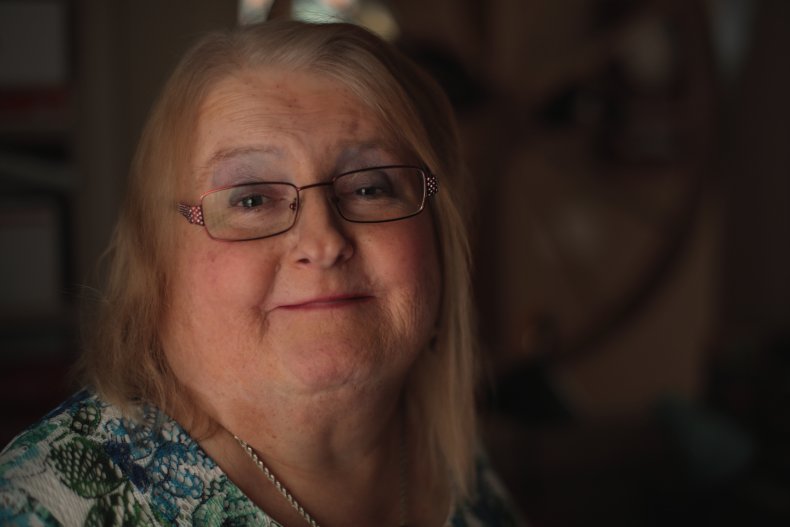 "I found it a little overwhelming when I realized that I could be in the history books," Stephens told Vox. But, she said, "somebody's gotta do it and I'd be happy and satisfied to be that person."
The court is hearing oral arguments in the case, R.G. & G.R. Harris Funeral Homes Inc. v Equal Employment Opportunity Commission.
The case will effectively ask the Supreme Court, which has a five-justice conservative majority, if trans people should be entitled to sex-based protections under Title VII of the 1964 Civil Rights Act.
If the court rules in Stephens' favor, it would set a new precedent, extending clear anti-discrimination protections to members of the trans community.
In her interview with Vox, Stephens said that when she first filed her EEOC complaint, she had never expected to end up in front of the Supreme Court.
"We've found that the wheels of justice turn slowly," she said. "But we're hanging in there and at least now we can sort of see the light at the end of the tunnel."
Over the last week, she said, messages of support flooding her social media accounts and mailbox have helped her push forward.
"In the last week, my Facebook messenger and Instagram has all gone crazy. I've gotten letters from all over the country in support," she said.
"One of them was from another Aimee and it kind of gives you a feeling of solidarity. She said, 'From one Aimee to another'," Stephens said. "I've been told that I'm courageous and that I'm a strong woman and lots of other things, and I hadn't really seen myself in that way."