British Gangster Turned ISIS 'Beatle' Aine Davis Jailed in Turkey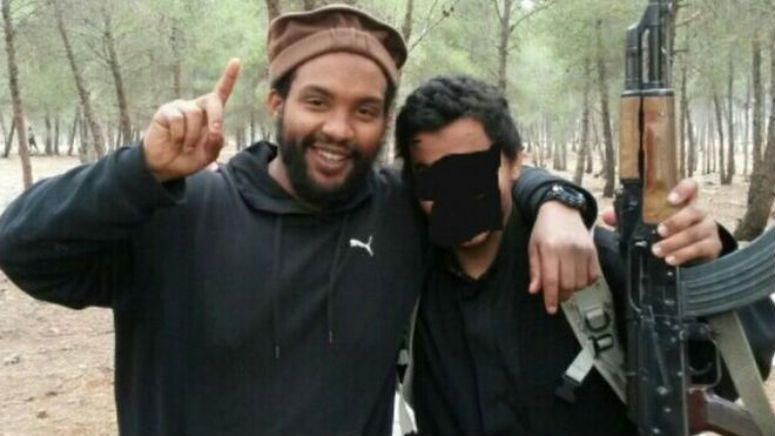 A Turkish court has jailed a British jihadist for being a senior member of the Islamic State militant group (ISIS) in northern Syria two years after he was arrested in Turkey.
Aine Davis, 33, who was suspected of being a key player in an ISIS hostage torture gang in northern Syria, was sentenced to seven-and-a-half years in prison, the BBC reported on Tuesday.
Turkish police arrested Davis in Silivri, a coastal town near Istanbul, in 2015. At trial it was revealed that ISIS had smuggled him out of Syria and he had been in touch with a suspect who planned an attack on Turkish soil.
Authorities had tracked Davis' messages and followed him to the house in Silivri where they found three other British ISIS suspects. All four men deny any membership or connection to the militant group
"I am not ISIS. I went to Syria because there was oppression in my country," Davis told the court, according to the BBC.
Davis was named in 2016 as an accomplice of three other British nationals—Mohammed Emwazi, also known as Jihadi John, Alexanda Kotey and El Shafee Elsheikh—believed to have held more than a dozen foreign hostages in a gang the captives referred to as "The Beatles."
Western security services believe the group was behind the execution videos of British hostages Alan Henning and David Haines and American hostages James Foley, Steven Sotloff and Peter Kassig.
Two former hostages who say they spent time under Davis' control in northern Syria declined to comment on his jailing.
Last year, Danish hostage Daniel Rye, who spent 13 months in ISIS captivity, described to Newsweek how the British gang "tried to make it personal" with the foreign hostages, delivering beatings for little reason.
"They were not told to go in and beat us up, I don't think so, but they did it because they wanted to, they enjoyed it," he said.
The gang also regularly humiliated the hostages. They made them dance the tango with one another, and sing songs about Kenneth Bigley, the hostage that Al-Qaeda beheaded in Iraq in 2004.
Read more: My torturers were not evil, says ISIS hostage
Davis met Emwazi at the Al-Manaar mosque in west London's Ladbroke Grove. Kotey also attended the mosque. Davis was a driver on London's metro network, as well as a drug dealer convicted of a series of drug offenses in West London. In 2006, British police jailed Davis for possession of a firearm. He eventually converted to Islam and traveled to Syria in 2013.
A British court jailed Davis' wife, 27-year-old Amal el-Wahabi, in 2014. She was found guilty of attempting to pay a smuggler to take $19,500 to Davis in Syria. The court heard that the hardened jihadist sent el-Wahabi a video that included an ISIS chant that called automatic weapons the "sword of terrorism."
He also sent images to her of himself posing as a fighter for the group.
El-Wahabi has two children with Davis, and he has two children with a second woman. Davis had been sent to Gambia, his father's birthplace at the age of five before he returned to Britain several years later.
His mother was a lunch lady and his father worked in British retail store John Lewis. British media reports indicate that Davis had a troubled home life, becoming embroiled in London's gangs, before eventually becoming radicalized during a stint in prison.