AIPAC: Netanyahu's Silent Partner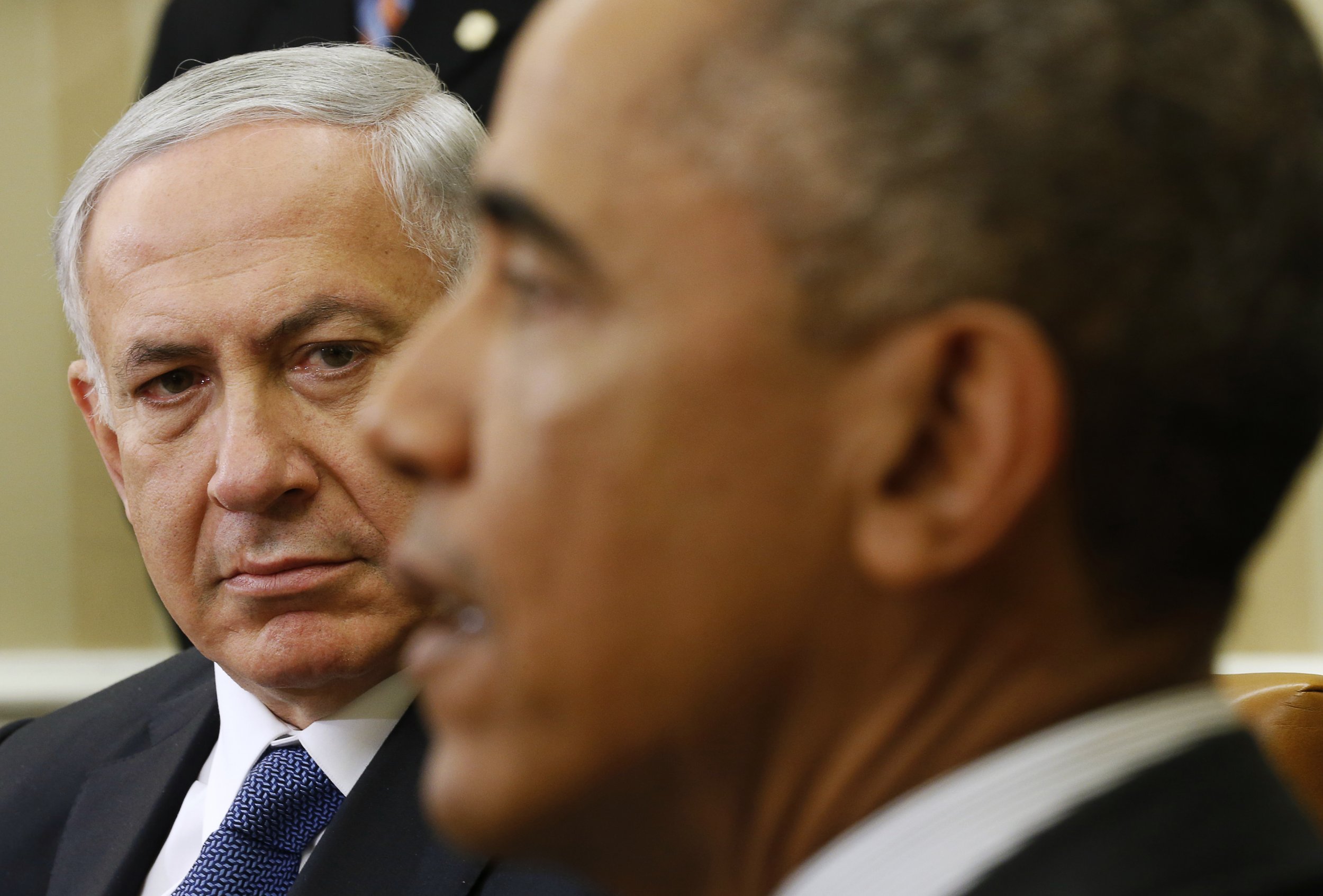 As the bitter diplomatic row between the United States and Israel plays out in Washington, the largest and most influential pro-Israel lobby has largely been silent. But don't confuse this silence for surrender. The American Israel Public Affairs Committee (AIPAC) still wields tremendous influence on Capitol Hill, where Israeli Prime Minister Benjamin Netanyahu will deliver a speech March 3 that's expected to criticize President Barack Obama's nuclear negotiations with Iran. And if the past is any precedent, the group will use its power quietly but in ways that lawmakers will find hard to ignore.
Challenging Obama's Iran policy has been a familiar theme for AIPAC. For several years now, the lobby has emphasized the dangers of those talks at its meetings with lawmakers, annual conferences and fund-raising campaigns, faithfully echoing the views of Netanyahu and other hawkish Israeli officials. But as the Israeli leader prepares to ask Congress to tighten sanctions against Iran despite Obama's pleas to give his diplomacy a chance, AIPAC finds itself caught in a difficult position. Republicans want the lobby to use its clout on Capitol Hill to defend Netanyahu, but the White House is pressuring the group not to put Israel's interests ahead of America's.
"They're really between a rock and hard place," says a Republican Jewish political operative who asked not to be identified to talk frankly about the lobby. "That doesn't excuse them from not taking a position. People are looking to them for leadership, and as a result, there's a lot of frustration and disappointment with AIPAC."
The latest feud between the U.S. and Israel began in January after Netanyahu accepted an invitation from Republican House Speaker John Boehner to address Congress on the Iran issue but didn't inform the White House of his plans at Boehner's request—a major breach of diplomatic protocol for a visiting foreign leader. The timing of the speech has given it added political weight. It comes just two weeks before elections in Israel, where Netanyahu hopes his remarks will help convince voters to reelect him to an unprecedented fourth term. It also comes three weeks before Congress considers yet another raft of Iran sanctions, which Obama says will torpedo further talks. Netanyahu hopes his speech will influence enough lawmakers to override the president's power to veto the measure, which Obama says he will do.
The president has responded to Netanyahu's gambit by refusing to meet with him—an unprecedented snub for a visiting Israeli prime minister. Vice President Joe Biden won't be present at the speech, and behind the scenes, the White House has been urging Democrats not to attend either.
Whether Democrats attend or not may depend on AIPAC. Despite the group's lower profile in recent weeks, the lobby's power to influence Congress remains undiminished. Behind the scenes, the group is urging all lawmakers to show up for Netanyahu's speech. And on Capitol Hill, despite initial threats by many Democrats to boycott the Israeli prime minister's address, at least 56 Democrats in the House and 14 in the Senators, including the party's leadership, have announced they'll be there. Not surprisingly, all are major recipients of pro-Israel PAC money. AIPAC influences which candidates receive these donation by providing donors with a handy guide showing how every lawmaker has voted on Israel-related legislation.
Nearly two dozen House Democrats, two Democratic senators and one independent have announced they'll skip the speech, according to The Hill, a Washington-based newspaper. But these lawmakers depend far less on pro-Israel donors. Another 27 Democrats in the House and 10 in the Senate say they're undecided.
The tension in Congress comes at a time when Israel and the U.S. still have a strong bond in terms of economic ties and shared military intelligence. But the discord between Netanyahu and Obama has brought diplomatic relations between the two countries to their lowest point since 1991—when President George H.W. Bush clashed openly with Israeli Prime Minister Yitzhak Shamir over Jewish settlements in the occupied West Bank.
Relations between Washington and Jerusalem deteriorated even further Wednesday when the White House accused the Netanyahu government of cherry-picking details about the negotiations on Iran's nuclear program and leaking them to the Israeli media, resulting in what the U.S. calls mischaracterizations of the American position in the talks. As a result, the Obama administration has reportedly begun to limit the information its shares with Israel about the negotiations.
Both sides are now in full confrontation mode. Just as Netanyahu is hoping to use his speech to hobble the Iran negotiations and bolster his own prospects at home, analysts say the Obama administration is doing its best to undermine Netanyahu's chances for reelection as well. "The administration is taking advantage of a ready-made opportunity handed to them by Netanyahu to do something that they would like to see, which is a new Israeli prime minister, or at least a new Israeli political coalition more in tune with their own views," says Aaron David Miller, a senior aide to six secretaries of State on Middle East peace talks. "There's no question about that. You would have to be completely obtuse not to figure out that both the president and [Secretary of State John] Kerry want a change in Jerusalem. They may not say it. They may be restrained in how they pursue it, but they want it."
For its part, AIPAC hasn't said what it wants. The lobby's mission is to keep the U.S.-Israel relationship strong. But in recent years, the non-partisan group has increasingly taken flack for allegedly leaning to the right. Despite AIPAC's low profile during the speech controversy, the group's behind-the-scenes role in directing campaign contributions remains strong and well-respected. Over the years, a number of prominent lawmakers whom AIPAC deemed insufficiently pro-Israel have found themselves out of their jobs. Which is perhaps why the group can afford to speak softly.
When Netanyahu steps up to the podium next month, there might be some empty seats, but most Democrats are likely to be there—even if they sit on their hands at his most important applause lines.