Air Canada's Flight Attendant Union Files Human Rights Complaint, Alleging Sexual, Racial Discrimination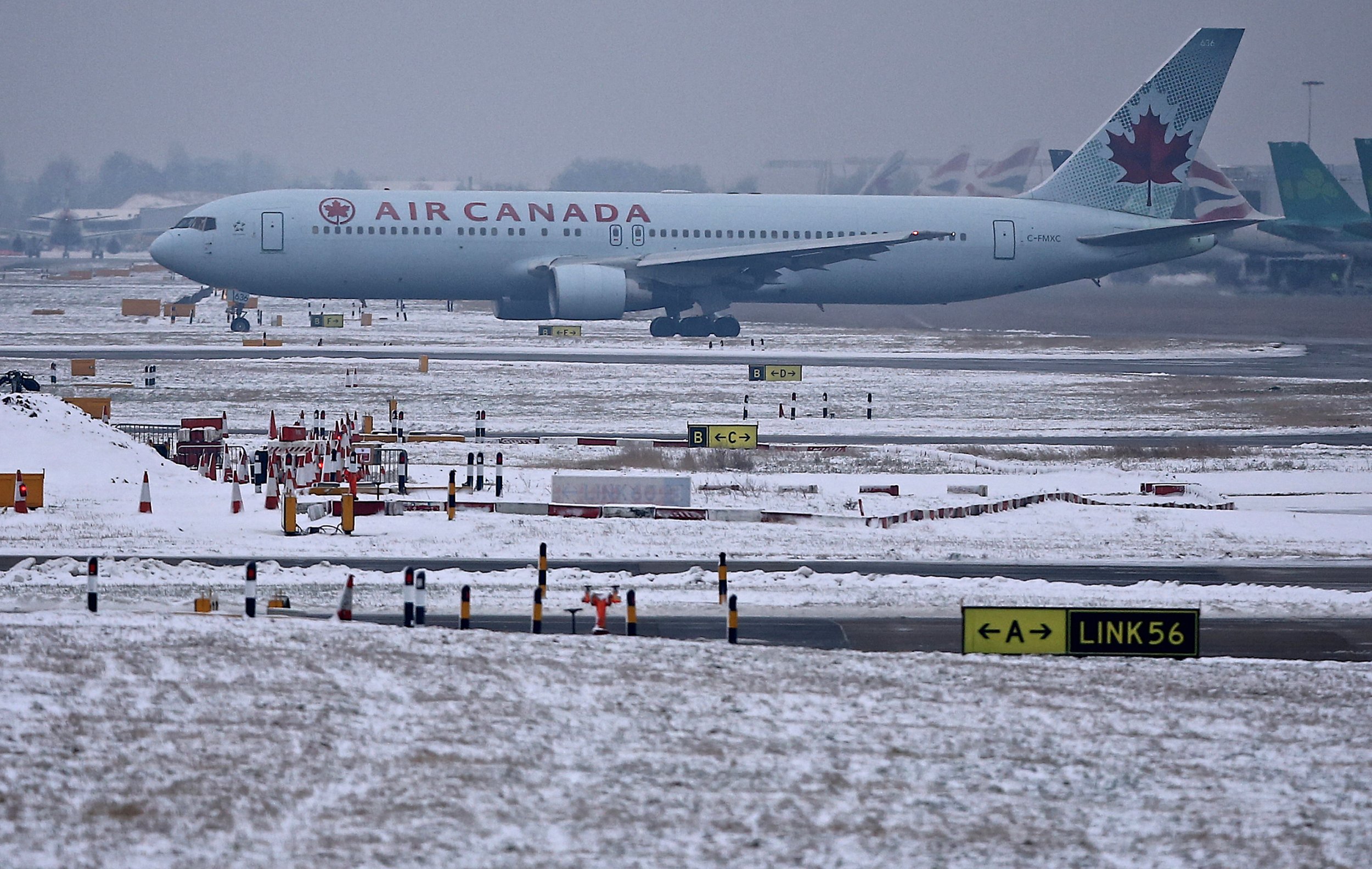 The union for Air Canada's flight attendants has filed a human rights complaint alleging the company has discriminated along sexual and racial lines, according to multiple reports Thursday.
The Canadian Union of Public Employees alleged the company's makeup and clothing standards were discriminatory toward women in regard to sex, sexual orientation and race, according to The Canadian Press. It also alleged service managers—new employees tasked with assessing the performance of flight attendants—had been making inappropriate comments and acted inappropriately toward staff members of both sexes. Those remarks included sexist, racist and homophobic statements, according to The Canadian Press.
Overall, the union representing some 8,500 flight attendants at Air Canada and its discount counterpart, Air Canada Rouge, described the situation as "systemic discrimination and harassment."
Amid the complaint alleging sexism from the union, Air Canada attempted to celebrate the women in its airline on Thursday, which was International Women's Day. It had two intercontinental flights that were staffed entirely by female flight attendants and pilots.
"Today we proudly salute and acknowledge the achievements and contributions of the more than 13,300 women working at Air Canada worldwide," said Arielle Meloul-Wechsler, senior vice president of people, culture and communications at Air Canada, in a statement about the all-female flights. "Air Canada has long been recognized as a company which champions equal opportunities for all qualified people, and there are no glass ceilings here."
Just this week, two former United Airlines flight attendants were awarded $800,000 in a discrimination suit. Jennie Stroup and Rubin Lee—who had a combined 71 years at the company—were, despite stellar track records, fired in 2013 for watching a video on an iPad for about 15 minutes and not wearing aprons during a flight. At the time of their firing, they were also given the option to retire. The lawsuit alleged the reason for their firing was their age.
Air Canada's Flight Attendant Union Files Human Rights Complaint, Alleging Sexual, Racial Discrimination | World