Dozens Injured After Air Canada Flight Suffers Sudden Drop From Violent Turbulence
At least 35 people were injured after an Air Canada flight experienced severe turbulence Thursday. The flight, traveling from Toronto to Sydney, Australia, was forced to land in Honolulu, Hawaii, the airline said in a statement.
The Boeing 777 aircraft, Flight AC33, was carrying 269 passengers and 15 crew when the aircraft "encountered unforecasted and sudden turbulence approximately two hours past Hawaii," the airline said.
"As a precaution, medical personnel are on standby to examine passengers in Honolulu," the carrier said.
"We hit turbulence and we all hit the roof, and everything fell down ... people went flying," passenger Jess Smith told Honolulu news station KHON upon exiting the plane.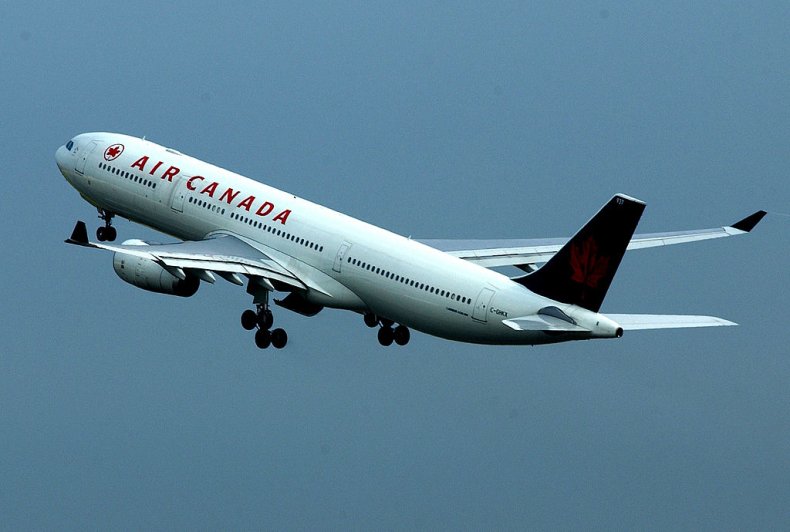 "It was like a second, but it was enough to see everybody jump," passenger Fais Asad told KHON. "Some people that weren't strapped in, you saw them rise in the air and hit their heads on the roofs and everything, so it was quite intense."
Severe turbulence is caused by an abrupt shift in airflow. Objects near a plane (like mountains), storms and wind can all cause sudden and potentially violent turbulence.
Scientists have found climate change to be a factor in increased reports of severe turbulence.
"The prevalence of transatlantic wintertime clear-air turbulence will increase significantly in all aviation-relevant strength categories as the climate changes," Paul D. Williams, professor of Atmospheric Science in the Department of Meteorology at the University of Reading, U.K., wrote in a 2017 study on the impact of climate change on turbulence in the North Atlantic corridor.
Besides climate change, cost is also a large impact of turbulence.
"The economic costs of turbulence arise from injuries to passengers and crew, damage to airframes and cabins, flight delays, inspections, repairs, and post-accident investigations," Williams wrote in the study. He estimates turbulence costs U.S. airlines alone more than $200 million per year.
Air Canada said they were arranging accommodations for the passengers now stuck in Honolulu until a new flight to Sydney can be arranged.