No Air Conditioning at LaGuardia? Here's Free Ice Cream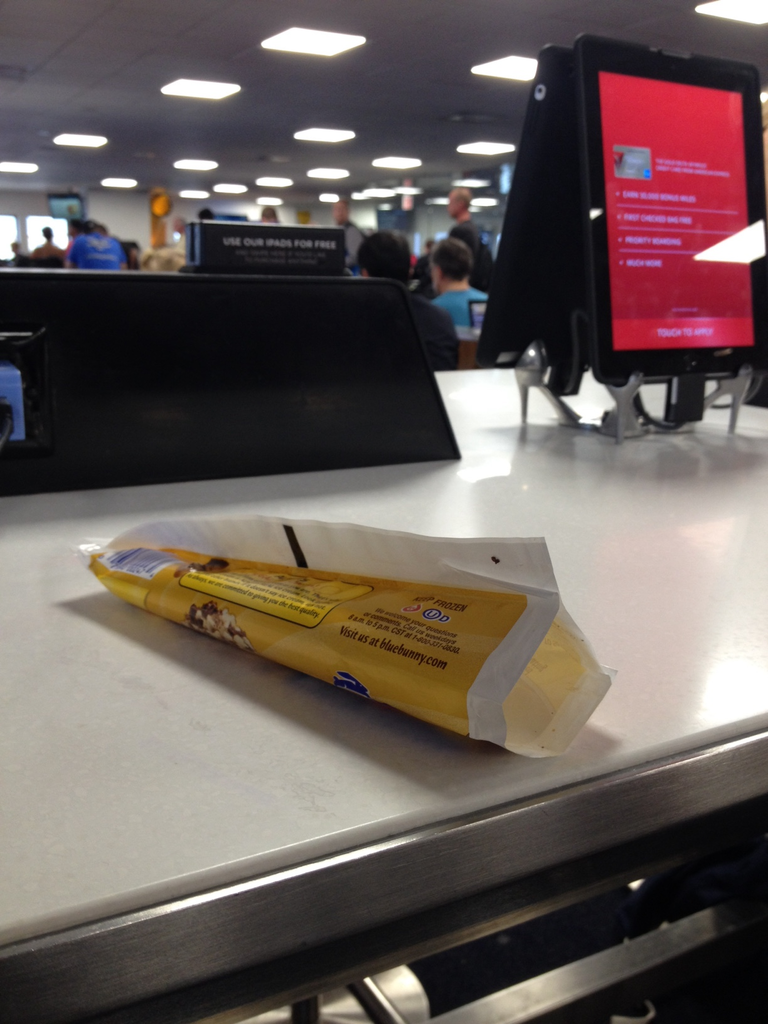 LaGuardia Airport, the hideous slouching beast of New York commuter air travel, has even less fresh oxygen than usual this unseasonably warm week of May. Travelers say the air conditioning has broken down at Delta Terminal C (and possibly other locations), so airport staffers are giving out free ice cream bars and lemonade and using old-fashioned fans.
Naturally, people are venting on Twitter:
A Newsweek staffer awaiting her flight says Delta workers are apologizing profusely, with one airport employee encouraging her to fly via John F. Kennedy International Airport instead.
Delta hasn't gotten back to Newsweek after a request for comment. But it's not the first time LaGuardia has been plagued with sweltering temperatures. Several TSA agents walked off the job and one passenger fainted last May after the air conditioning broke down.
LaGuardia: still the only airport that could make Newark look like a model of humane efficiency.
UPDATE: A Delta spokesperson sent us a statement after this story was published: "Delta is currently making repairs to major elements of the air conditioning system in New York-La Guardia's Terminal C as part of our ongoing efforts to improve the customer experience. While we'd scheduled these repairs with the aim of implementing them before summer-like temperatures arrived, New York City weather has been unseasonably warm in recent days. Delta is handing out water, lemonade and cool treats in an effort to keep our customers comfortable during this temporary inconvenience."