Air, Cruise Industries Face Rocky Road to Recovery Even with COVID-19 Vaccines
COVID-19 has been an equal opportunity virus in its attack on leisure travel. No business has been spared. And while cruise ship lines cater almost exclusively to vacationers, the leisure market makes up more than 80 percent of airline travel, according to the U.S. Travel Association.
With COVID-19 vaccines on the horizon, both industries are trying to find their way back on different paths to financial health. The combination of those vaccines and a rebounding economy may return air travel to pre-pandemic levels more quickly than anticipated, but there's likely to be turbulence ahead.
The disruption of both industries underscores the worldwide dislocation caused by the coronavirus pandemic. Each sector will recover, but like the broad economy, it's likely to take longer and be rougher than many had hoped.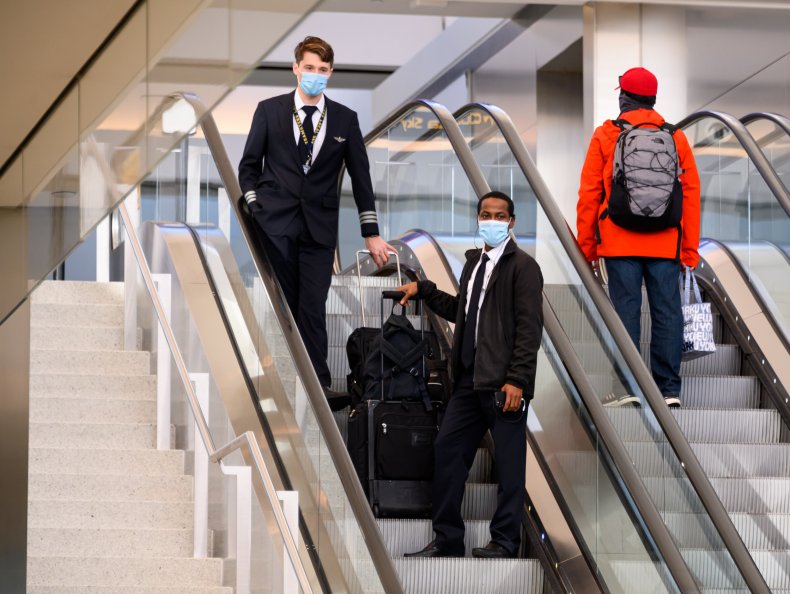 In the airline industry, the signs of recovery are mixed.
Ryanair, a European discount airline, exercised an option to purchase an additional 75 Boeing 737 MAX jets, augmenting its original order of 135 planes. This order represents a dual vote of confidence in the future of post-pandemic air travel and in Boeing's troubled new plane that was grounded worldwide following fatal crashes in Indonesia and Ethiopia.
But the optimism generated by Ryanair's expanded order was offset by an announcement from Southwest Airlines that the jobs of about 6,800 employees are in jeopardy without additional federal aid or concessions from labor unions. Any layoffs, even if temporary, would be the first in Southwest's 53-year history.
The consensus estimate is that air travel will rebound slowly and volume is unlikely to recover until late 2023 or early 2024. But New York investment bank Morgan Stanley offers a more optimistic view.
"If all goes well, demand for air travel in the U.S. could return to pre-pandemic levels by late 2021 or early 2022," Ravi Shanker, Morgan Stanley's analyst covering North American transportation, said in a research report.
"Although the next 6-12 months contain risks from pandemic uncertainty, historical trends suggest a faster rebound in passenger traffic, which could make the industry's long-term prospects more bullish," he said.
Morgan Stanley looked at how air travel rebounded after prior disruptions, including the September 11, 2001, terrorist attacks in New York and Washington, the Severe Acute Respiratory Syndrome (SARS) outbreak in 2002, the global economic downturn in 2008 following collapse of the subprime mortgage market in the U.S, and the Middle East Respiratory Syndrome (MERS) outbreak in 2014.
In each instance, it took about four years for passenger volume to return to pre-crisis levels. That explains the consensus estimate of 2024 for a complete recovery of the airline industry from COVID-19.
Development of an effective coronavirus vaccine by Pfizer, Moderna and other drug companies is likely to restore public confidence and shorten the time needed for air travel to recover, the Morgan Stanley report said. But it is yet to be seen whether the COVID-19 vaccines will be widely accepted by the public, and if enough people will get the shots to build "herd immunity" to the virus and allow civic life to return to normal.
Fuel prices will be a key element in the expected rebound in air travel, because it's a key cost in setting the price of a ticket. Last spring, oil futures briefly turned negative as the economy shut down and demand plunged. The price of jet fuel fell about 75 percent.
But Morgan Stanley expects the price of Brent Crude, the worldwide benchmark, to range between $45 and $55 a barrel in the next few years, compared with the 10-year historical average of about $90. Brent futures recently traded at $48.85 a barrel and West Texas Intermediate Crude, the benchmark for U.S. prices, recently changed hands at $45.88.
The Coronavirus Aid, Relief, and Economic Security Act (CARES) helped U.S. carriers avoid a short-term cash crunch and layoffs, but Congress has not yet passed a second round stimulus, including checks sent directly to citizens.
This adds another bit of uncertainty to the recovery, but Morgan Stanley believes discount carriers and those with strong balance sheets will recover quickly – if they avoid a price war as part of the effort to grab market share from competitors.
Investors appear to be betting on a stronger-than-expected recovery and major U.S. airline stocks have rebounded from their 52-week lows.
American Airlines recently traded at $17.91 a share. The 52-week range is $8.25 to $30.78 a share. Delta's shares recently fetched $42.75 each. The 52-week range is $17.51 to $62.48. JetBlue's shares recently changed hands at $15.74 each. The 52-week range is $6.61 to $21.65. Southwest recently traded at $47.67 a share. The 52-week range is $22.46 to $58.83. United Airlines recently brought $50.08 a share. The 52-week range is $17.80 to $90.57.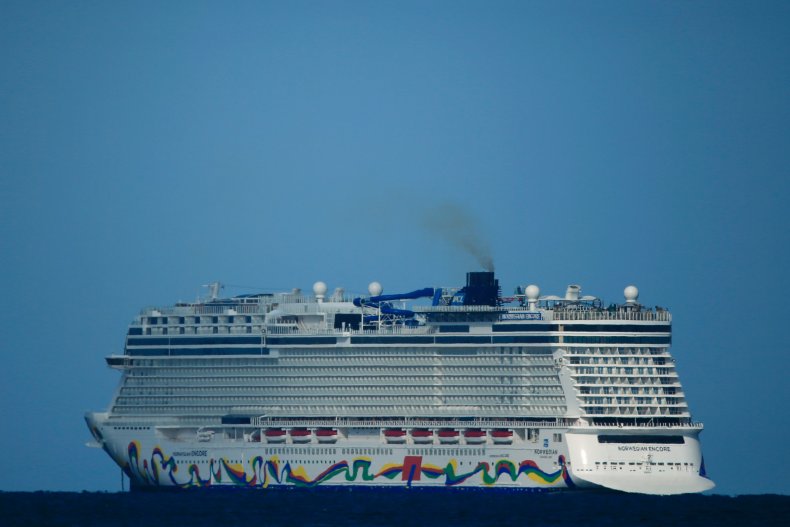 Cruise lines are facing a steeper climb to recovery.
Cruise Lines International, a Washington-based trade group that represents more than 50 cruise lines providing about 95 percent of the world's ocean-going cruise capacity, said the cruise industry provides about 436,000 American jobs and contributed about $55.5 billion to the U.S. economy in 2019.
The suspension of cruise travel last Spring as part of the effort to curb spread of the coronavirus put a sudden stop on industry incomes, as evidenced by Norwegian Cruise Line. In the third quarter ended September 30, the company reported that revenues fell to $6.5 million, as compared with $1.9 billion for the same period a year ago.
Norwegian reported a net loss of $638.7 million, and expects losses to continue until cruises resume, possibly in the summer of 2021. The company has raised about $1.5 billion through equity and debt offerings. In addition, it has furloughed workers and cut pay by 20 percent for all onshore workers.
Bookings remain significantly below historical levels for the first six months of 2021 due to uncertainty about the coronavirus, but are within the range of past bookings for the second half of the year, the company said in its third quarter earnings report.
New York investment bank Goldman Sachs, citing the company's debt and uncertainty about the future, issued a "neutral" rating on the stock and set a 12-month price target, or estimate of fair value, of $20 a share. Norwegian Cruise Line's stock has rallied about 47 percent from its October low and recently traded at $26.40 a share. The 52-week range is $7.03 to $59.78.
Cruise lines have implemented COVID-19 safe practices in an effort to convince potential passengers it is safe to return to sea.
Cruise Lines International Association reports that cruise ship cabins are cleaned at least once a day, restaurants and snack areas are cleaned regularly and common areas such as pools and elevators are cleaned throughout the day. All passengers are screened before boarding. The trade group said it worked with the American College of Emergency Physicians to develop standards for onboard care, if needed, including "house calls" to passenger cabins.
"We are confident that people will return to the seas when the time is right," they said, "just as they will return to restaurants, bars, movie theaters."