Air Force Academy Graduation 2019: How to Watch, Live Stream President Donald Trump's Speech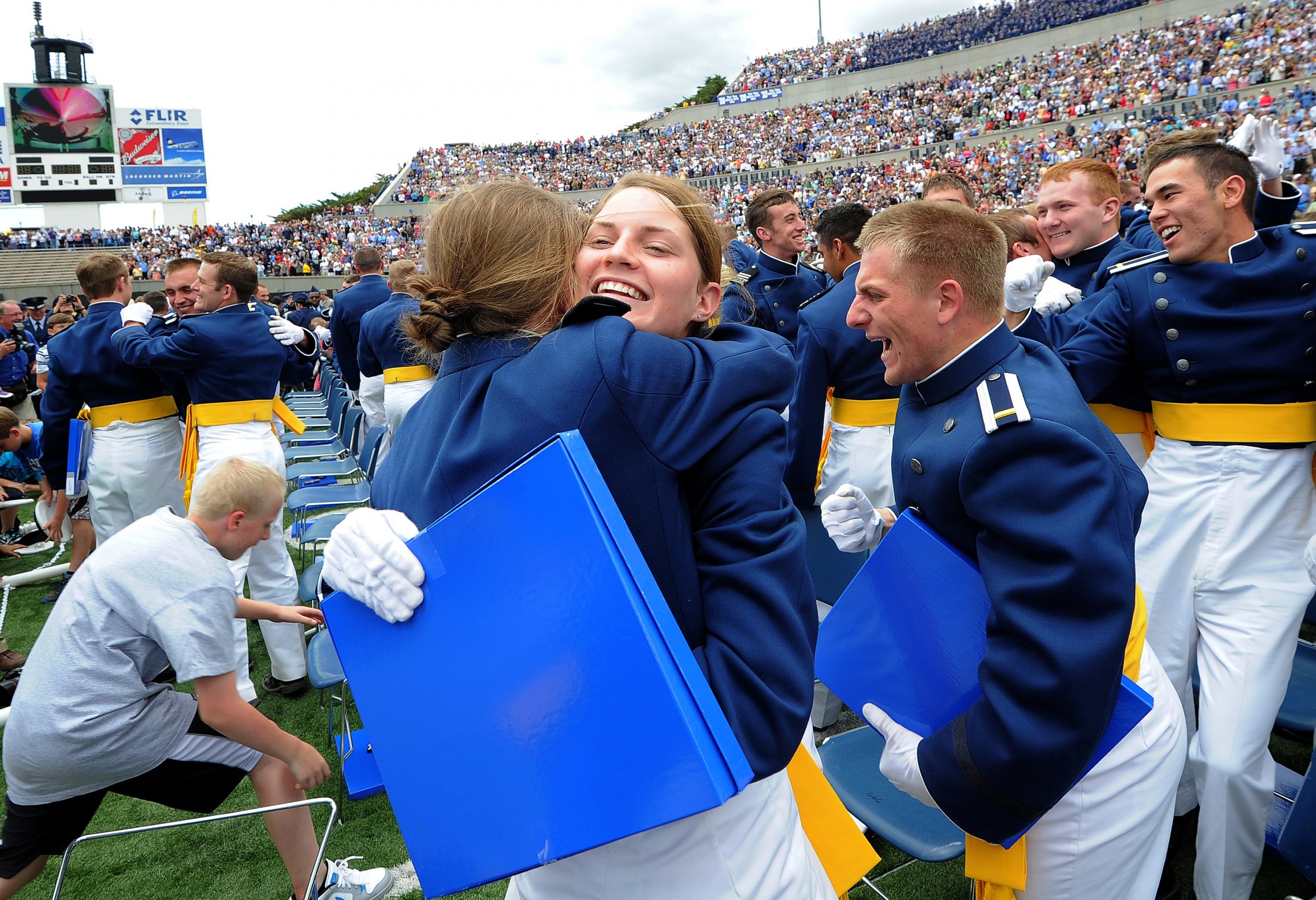 Air Force Academy graduates will hear from President Donald Trump on Thursday and for those who can't be there in person, the academy set up a live stream of the ceremony.
Generally, service academy graduation speakers rotate between the president, vice president, secretary of defense and secretary of the respective military branch. In 2017 Trump spoke at the U.S. Coast Guard Academy graduation and in 2018 he addressed the U.S. Naval Academy.
In his last year in office, then-President Barack Obama delivered a commencement speech at the Air Force Academy and this will be Trump's first time speaking at the service academy.
The ceremony, taking place at Falcon Stadium in Colorado Springs, Colorado, will begin at 10:30 a.m. MDT, but gates open at 7:30 a.m. MDT. Tickets were required to enter and each cadet was given up to 20 tickets for the ceremony. However, additional tickets could be requested and would be distributed pending available resources.
Unlike many college graduations, which are closed to graduates and their friends and families, the public also had the opportunity to attend the ceremony. An estimated 600 tickets were available outside of the tickets for cadets and were distributed on a first-come, first served basis.
The Air Force Academy also set up a live stream for people who wanted to join in on the graduation experience but couldn't be there in person. Interested viewers were encouraged to visit the service academy's Facebook page for the live stream. C-Span also had Trump's speech scheduled for 8:00 p.m. EDT on Thursday.
This will be the first speech Trump will deliver during the 2019 commencement season, but about a week earlier, Vice President Mike Pence gave West Point graduates a message about the president.
"And as you accept the mantle of leadership, I promise you: Your Commander-in-Chief will always have your back," Pence said. "President Donald Trump is the best friend the men and women of our armed forces will ever have!"
During his commencement address, Pence also congratulated the graduates on behalf of Trump.
The Air Force Academy ceremony is scheduled to conclude at 2:30 p.m. MDT, which will be followed by a Thunderbirds performance. The Thunderbirds are the Air Force's official demonstration team and have a 2019 schedule that runs from the Super Bowl in February to November 17. On Tuesday, they flew over the stadium in a practice run for graduation.
It's possible Colorado Springs could experience rain on Thursday and the Air Force Academy encouraged anyone attending the ceremony to keep an eye on their social media pages for any changes to times or locations of graduation-related events.