Air Force Exploring Private Defense Of Space Systems From Cyber Attacks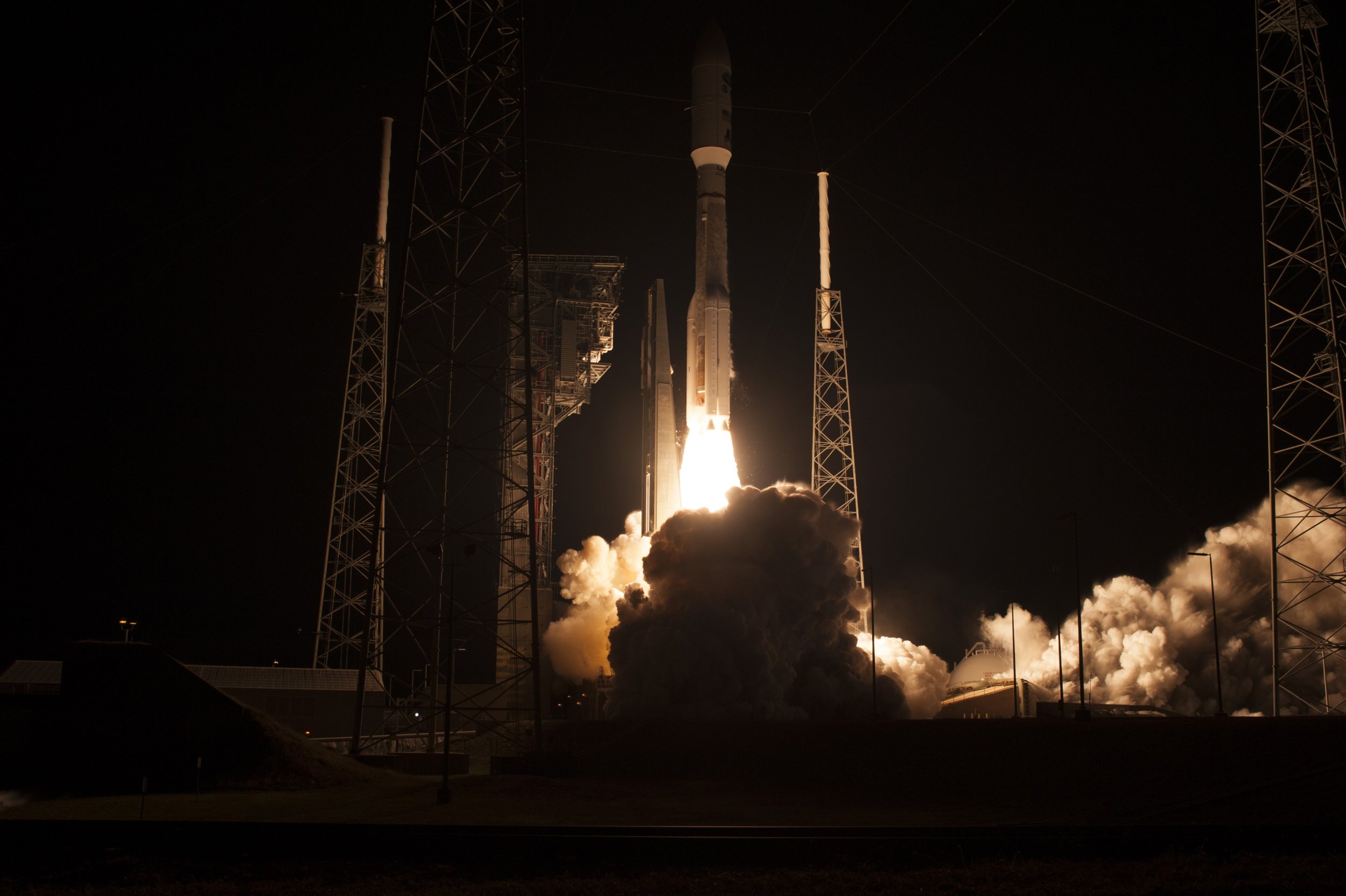 The vast scope of the Air Force 50th Space Wing's responsibilities appears daunting when you take a close look at statistics. For one, the wing operates and supports 175 Department of Defense satellites, and its 50th Space Communications Squadron commands and controls $50 billion worth of satellite and terrestrial systems for the president, as well as computer systems that link up 150 satellites in a global communications system that also includes the North Atlantic Treaty Organization.
All of these systems are in place for communications, even with weapons on the Earth's surface, but they can be vulnerable to cyberattacks.
Thus, the wing reportedly issued in late March a request for information (RFI) as a feeler toward defense cyber operations contractors with top secret security clearance to potentially help with the workload, according to a C4ISRNET report.
The RFI, as opposed to a request for proposal, the step well before a potential contract is awarded, was posted on March 20 and specifically stated it was for "market research to assess industry capability for the Cybersecurity and Defensive Cyberspace Operations (DCO) for 50 SW Space Mission Systems to enable protection, detection, response and sustainment of 50th Space Wing cyber defense missions. "
The wing's Space Mission Systems are responsible for the Defense Department's network, and the Air Force's Cyber Command already has its hands full with maintaining and running the NIPR and SIPRNet, networks that transfer sensitive but not classified and secret information, respectively, for the DoD.
That's a hefty burden and the wing and others have been given permission to seek help outside the government.
"AFCYBER is not prioritized, nor resourced to perform day-to-day defensive missions outside of Air Force NIPRNET and SIPRNET," an Air Force Space Command spokesperson told C4ISRNET. "Because of this, Headquarters Air Force leaders have allowed localized Communications Squadrons to request [mission defense teams] to focus solely on their own installation. Many of which are performed by contracted mission partners."
The potential contract comes at a time when the U.S. appears to be engaged in a type of space arms race with other superpowers such as China and Russia, NBC News reported last month. The U.S. military relies on its satellites for communications between ships, troops and command as well as for carrying out attacks or thwarting them around the globe, and any potential disruption from a foe poses a significant threat.
Consider a Russian cyberattack in August 2015 that targeted the e-mail system of the Joint Chiefs of Staff. In just one hour, the hackers snagged the computer credentials of a former Chairman of the Joint Chiefs, and hundreds of senior officers, CBS News reported in December. While no intelligence was stolen the only way the hack could be stopped was completely shutting down the network.​
The hack was considered a direct attack, and the Pentagon required two weeks to replace both hardware and software.