It goes without saying that life in general, and military life in particular, has been pretty difficult these past few months. In 2020, men and women in uniform have been restricted through quarantine, cut off from the support of family members and unable to interact with friends through daily duties. And even before the pandemic, the suicide rate for active-duty service members was on the rise over the past few years; it remains to be seen what effect, if any, COVID-19 might have on those numbers.
To that end, Captain and Air Force Gaming founder Oliver Parsons has created a group dedicated to focusing inward and finding peace through healthy competition and cooperation in video games. Since formally establishing Air Force Gaming in 2019, Parsons has united thousands of Air Force and Space Force members behind a common goal, and he's taking that message to a major esports event on December 11.
Building a Flying Plane
"With my prior experience doing Twitch streams, building up my own personal community, I realized there's not a whole lot of positivity and not too much connectivity within the Air Force," Parsons told Newsweek, when speaking about the creation of Air Force Gaming. "What we wanted to do was use a digital space to connect airmen, and now space professionals, together to compete and play different video game titles together, and build camaraderie across the service, where time, space, location necessarily doesn't matter."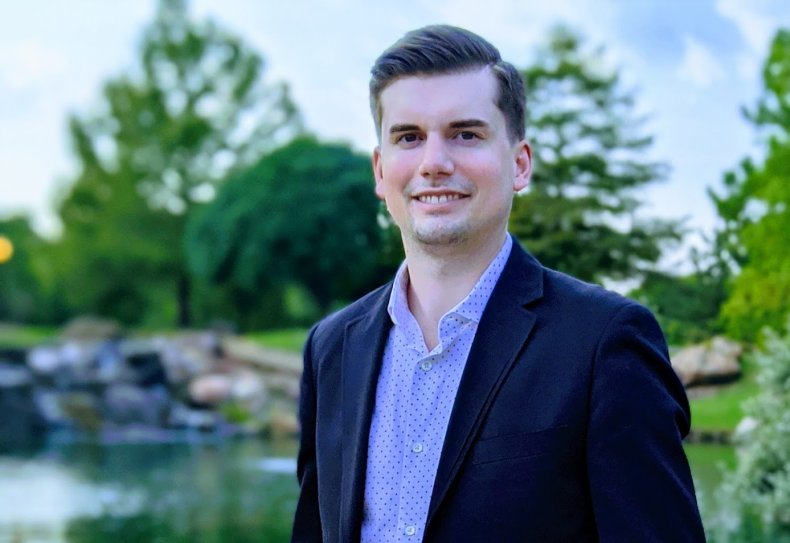 Parsons' desire to bring people together stems from a personal journey. He described being in "a very dark place" in 2016. At that time, he used games as a means to shut out those around him.
"Things just kind of got worse, because I was isolating myself from friends, community and all that," Parsons reflected, "so what started naturally happening was I met some people online at work that had mentioned they play Destiny 2, and we started working towards getting some of those raids, and I definitely started feeling less of the loneliness and isolation through that."
This experience encouraged Parsons to collaborate with his church to create a special community group for family-friendly game streamers. "I was able to vent and talk about [my experiences] through what I built with my church...and seeing the void within the Air Force, we decided, 'Hey, let's give this a try within the Air Force.'"
Through his own experiences and the lived stories of those he knew, the initial goal for Parsons and others who informally started Air Force Gaming was to create a place where airmen could connect. While it was clear that a void existed, it surprised Parsons just how big it was. Within 24 hours of creating the Air Force Gaming Facebook group, the page amassed 2,000 members of all ages, ranks and locations before being formally revealed. Shortly thereafter, top officials in the Air Force recognized the movement and pledged their full support. "This is one of the probably more recent scenarios where the Air Force did things right," Parsons said.
Military involvement in esports is hardly a new endeavor, as branches like the U.S. Army currently leverage virtual competition as a recruiting tool open for the public. But, with Air Force Gaming, Parsons had different plans, to create a mechanism for fighting depression and fostering connection exclusively for those who currently serve.
"How [other branches] utilize recruiting gives us a different opportunity, because we can focus on the resiliency aspect without having to have the recruiting mission in mind when we do things. We can do things for the airmen, by the airmen. When some of the other branches do recruiting, it's like, 'Hey, our mission is to get more soldiers, get more sailors,' and do mainly external showy things, whereas we want to focus inward," he explained.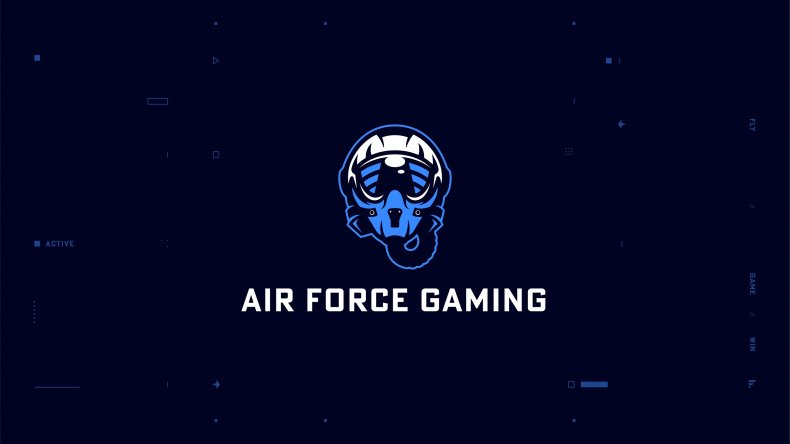 It was also important to Parsons that traditional military standards of rank be left at the door. "Typically, Air Force programs are a little bit on the more formal side of things, so it kind of catches people by surprise how rank, age, location isn't a factor when playing together," he said. Today, Air Force Gaming boasts more than 7,000 members of all ranks, assisted by a new and highly scalable platform called Rally Cry that organizes formal and informal tournaments for games like Call of Duty, League of Legends and Rocket League.
While it's still early in its development, Parsons notes that Air Force Gaming already has its fair share of personal success stories. The mental health group was particularly effective for one airman who'd spent most of his time in Texas and would soon be heading to Alaska.
"It was really cool to see that there were three or four other airmen that were like, 'Hey, I'm actually stationed at the base up in Alaska. Let's get to playing some Call of Duty, some Rocket League, all those types of games.' And over the course of four or five months, they developed a friendship," Parsons said. "So when that airman left Texas and got to Alaska, he already had a support system and friends in place." At its core, creating those avenues for connection is what Air Force Gaming is all about.
The CODE for Success
A secondary purpose, of course, is competition. And Air Force Gaming is taking centerstage with multiple teams in one of its biggest esports appearances to date. On December 11, the Call of Duty Endowment charity hosts its second-inaugural CODE Bowl. This year's event will be virtual, featuring eight military teams from the U.S. and U.K. Teams will be paired up with Call of Duty League players and well-known streamers in an effort to take home the top prize.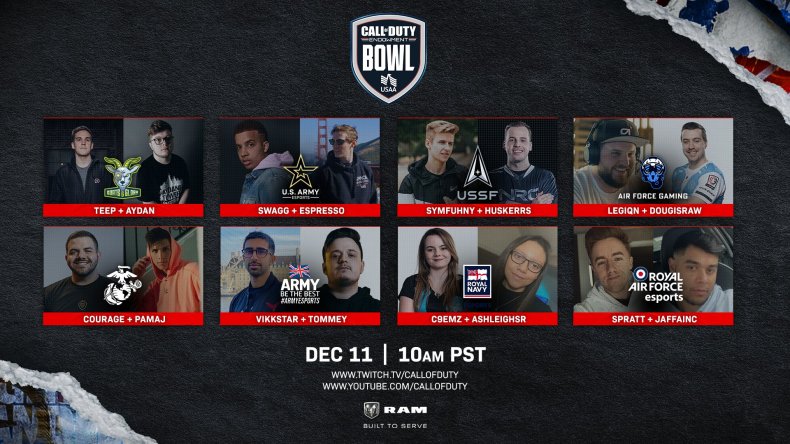 Following a Rally Cry-assisted qualifier featuring 600 airmen spread across 200 teams, Air Force Gaming was left with its rosters for Air Force and Space Force alike. Parsons sees plenty of potential in both teams. "The cool thing about the [Air Force] team is there's one officer and then there's three enlisted members on it, and the three enlisted members, they're the second-lowest rank in the Air Force," Parsons described. "They're Airmen First Class and they've only been in the Air Force probably like a year or two. So these guys, they're coming straight out of high school and working together as a team."
The situation is slightly different for Space Force, who are ultimately in a fight for recognition. "The Space Force team, what's really cool with them is the unique situation that they're in," said the AFG founder. This will be Space Force's first team in any sport. "The Space Force has its one-year anniversary on December 20, so they want to really lean into the gaming industry, lean into gaming in general for their service."
Given these unique ingredients, Parsons feels sure of victory. "One of the teams is gonna win," he said with a smile. "Either Space Force is gonna come out and be like the crazy underdog, or the Air Force is just gonna be like, 'Yup, we told you.'"
Looking Ahead
Once the CODE Bowl is over, Parsons and the rest of Air Force Gaming still have big plans for the future. Its first official competitive season is set to begin the first quarter of 2021, when branches of the Air Force will compete against one another in multiple games. For those who'd rather not take things so seriously, there will also be opportunities for pop-up tournaments in chess, Magic: The Gathering and just about anything one could imagine.
Of particular note, Parsons is excited to run tournaments for actively deployed Air Force members during the holidays. "We're going to set the time of the actual tournament to meet their ideal time, so they'll be able to play together," he said. "If I'm here in the U.S., I'm probably going to be up till two or three o'clock anyway. It's gonna be really cool to be able to support those who are deployed from at home with an internet connection."
And this, again, ties back to Air Force Gaming's central goal of bringing people together. "We had somebody come to us saying, 'Hey, thank you for putting in this extra time to build this program. If it wasn't for me being able to participate in Overwatch and create friendships and do that, I wouldn't be here today,'" Parsons described.
In that way, organizations like these have been, and can continue to be, a lifeline for our bravest fighters. As positive as that assurance is, Parsons admits there's still plenty left to do. "We like to say that we're a plane flying in the air, but we're building it while we're already in the air and learning and figuring things out." So far, however, Air Force Gaming has been a mission well accomplished.
Who did you expect to come out on top of the CODE Bowl? Can video games truly be an effective resiliency tool? Tell us your thoughts in the comments section!