Air Force Offering Drone Pilots Sizable Bonuses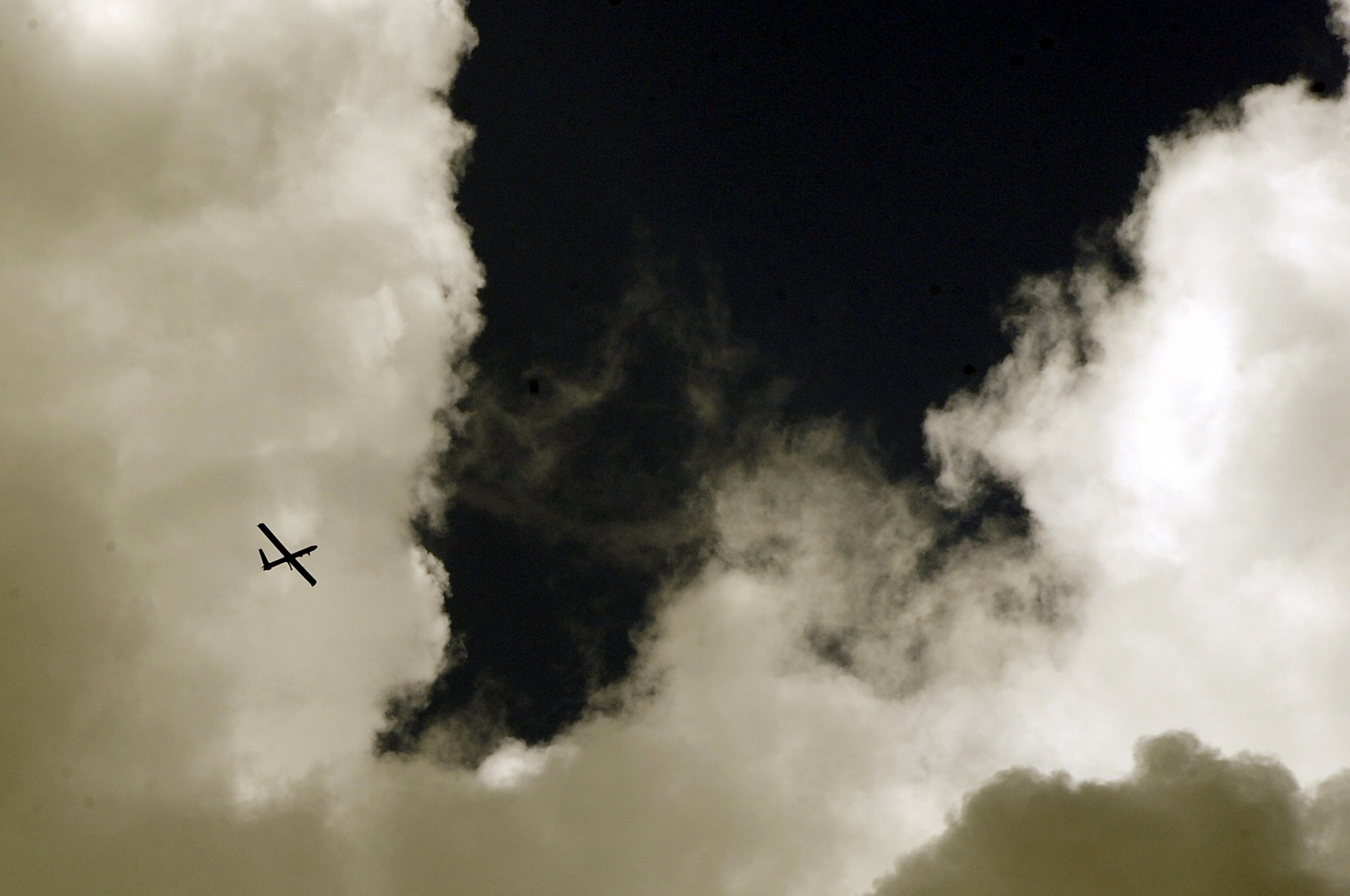 The U.S. Air Force is instituting a new program aimed at keeping drone pilots soaring: steep bonuses. The program, an attempt to curb an expected exodus of fatigued drone pilots, will offer new and current Remotely Piloted Aircraft (RPA) pilots $15,000 yearly bonuses as of 2016, according to a statement released by the Air Force this week.
This exodus isn't a new phenomenon: Earlier this year, The New York Times reported that the Air Force expects to lose a sizable proportion of its current roster of 1,200 drone pilots as they approach the end of their contractual service obligations.
As for drone pilots in training? Only about half have been meeting the Air Force's current requirements, which has been leading to seasoned pilots doing the work themselves, reports Ars Technica. The Air Force is investing an additional $100 million to purchase simulators and ground control stations and to contract more drone operator instructors, in order to school more operators despite the dwindling numbers.
Due to the job's demanding nature—which can involve maneuvering many screens for up to 12 hours at a time to stalk and strike targets overseas—stress levels are high among drone pilots, most of whom are currently stationed at Creech Air Force base, just outside of Las Vegas. Additionally, a 2013 Defense Department study found that drone operators experienced the same rates of post-traumatic stress disorder as aircraft pilots in combat. Deborah Lee, secretary of the Air Force, said in a statement: "We are working hard to put solutions in place to bring needed relief to our Airmen and ensure our actions show their value to our mission."
Thus the new program will now include a "Critical Skills Retention Bonus" as of next year, meaning that if pilots agree to continue their work for a contractually bound five or nine years, they are eligible to receive $15,000 a year as a bonus. What's more, half of that total could be available the moment they put a pen to paper, meaning that people sticking around for the next few years could make a pretty penny on the spot.
Newsweek reported in June that 45 former and current U.S. military members had written a joint letter urging current drone operators to cease their operations, saying their attacks are "undermining principles of international law and human rights."