Air Force Starts Stationing Airmen With Custody Agreements Near Their Kids
The U.S. Air Force recently began to grant requests from airmen who have court ordered child custody agreements to be stationed near their children.
The Air Force announced a change to their policy, which had previously allowed no such considerations, in early August. The first airman to be granted an assignment based on the new rules, Master Sgt. William Rotroff, was granted his request within 24 hours of when applications started to be accepted.
"I was in shock," Rotroff said in a press release on Sunday. "I know the assignment process is busy, with a lot of moving parts. I'm just so grateful to the assignments team and everyone that was involved with making this happen."
Rotroff is currently stationed at Luke Air Force Base in Arizona, where he serves as an integrated section chief for F-35 aircraft with the 756th Aircraft Maintenance Squadron. He expects to be moving to his new assignment in Florida, near where his ex-wife and their son Chevvy live, in time to celebrate his son's fifth birthday.
"Everyone's situation is different, everyone's urgency is different, but it's a blessing this program exists," said Rotroff. "I'm thankful my son will be able have his mom and dad; his happiness means the world to me."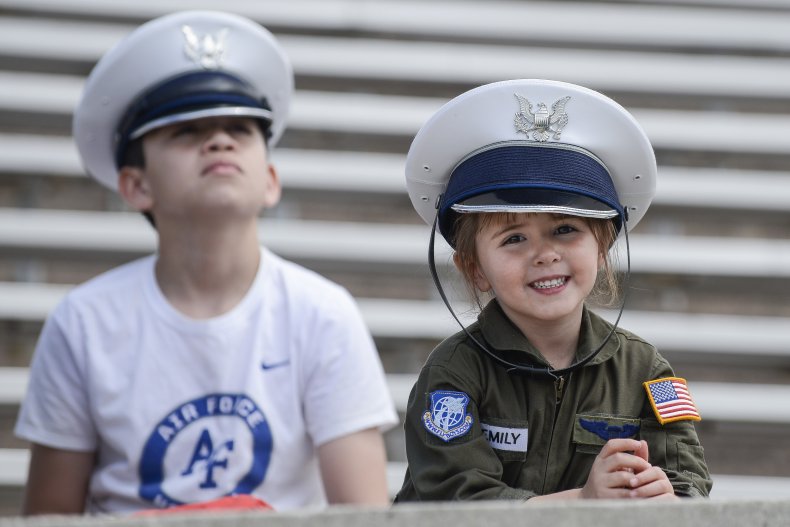 Rotroff's application was quickly approved because he had prepared all his documents in advance and submitted his application early, according to Cristi Bowes, who works on military assignment policy and procedures at the Air Force Personnel Center. Assignment teams had been trained to accept and review requests immediately after the application process opened.
"We deliberately designed the process to have minimal required coordination to enable the process to be swift for Airmen and their families," Bowes said.
The new policy allows service members who are named parents, whether biological or adopted, to apply for assignment or deferment to be near their children regardless of whether they are married to their co-parent. Assignments matching custody arrangements will be made whenever possible but "must meet the best needs of the Department of the Air Force."
"We recognize family dynamics don't always look the same and there is not a one-size-fits-all solution to managing people's careers and assignments," Lt. Gen. Brian T. Kelly, deputy chief of staff for Manpower, Personnel and Services, said in a release announcing the policy change. "We ask our people to move frequently and we know that can cause additional stress and sacrifices for their families. This change gives us the flexibility needed to better take care of them."