Air France Executives Assaulted by Crowd Protesting Job Cuts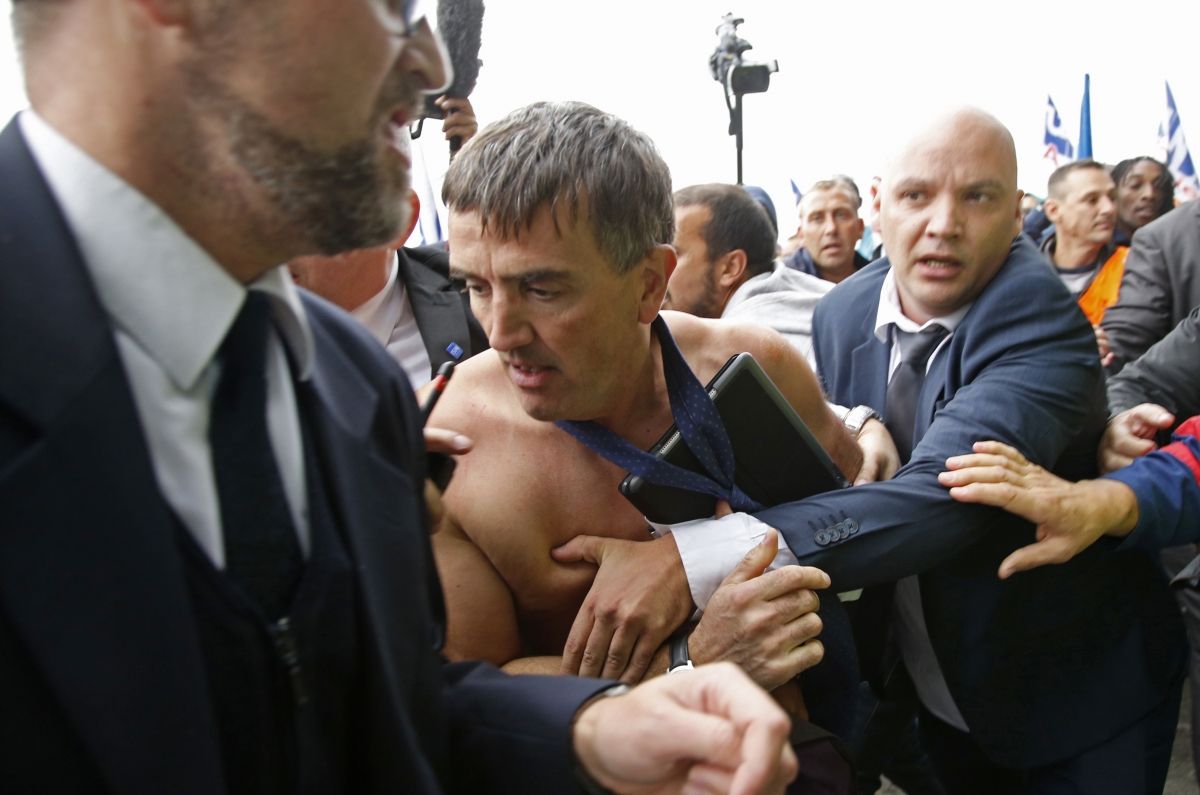 Hundreds of employees of French airline Air France stormed the company's offices at Charles de Gaulle airport near Paris on Monday, ambushing company executives and tearing the shirts off some of their backs, French radio station Europe 1 reports.
The employees stormed a central committee meeting in a protest over plans by executives to introduce job cuts to reverse Air France's financial losses.
Air France, one of Europe's biggest airlines in terms of numbers of flights, reported losses of 619 million euros in the first half of this year and has an overall debt of around 5.4 billion euros, according to France24. In a bid to reverse that trend, company bosses on Monday morning announced plans to slash 2,900 jobs, prompting workers to descend on Air France offices by the hundreds.
The crowd called for CEO Alexandre de Juniac to resign and chanted "Here is our home" as they entered the meeting hall. Some became violent and executives were forced to flee. Europe 1 reported that an assistant HR director, Xavier Broseta, "was nearly lynched" and had to climb over a fence to escape the crowd, some of whom who tore his clothes as he was running away. One of his colleagues, Frederic Gagey, was also reportedly physically assaulted.
Pierre Plissonnier, the vice-president of the Air France hub at Paris's Orly airport, also did not escape with his shirt intact, as he climbed a fence of the building with his shirt and jacket in pieces.
French Prime Minister Manuel Valls has condemned the violent protests. His spokesperson told AFP that the prime minister, who is in Japan, was "outraged" by the violence and gave his "full support" to the management of Air France.