Why Air France's Gay Flight Attendants Still Have to Fly to Tehran—For Now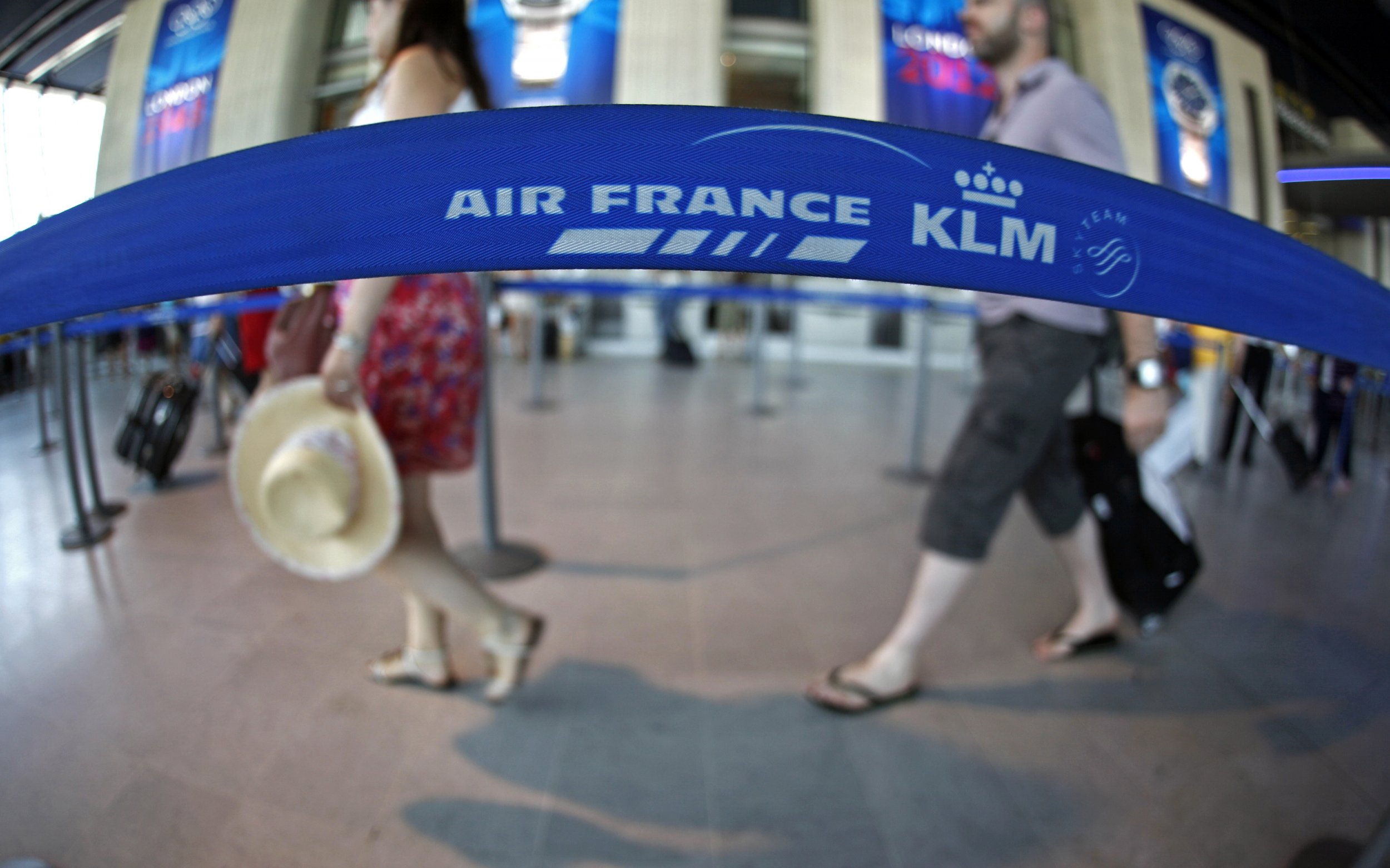 Earlier this week, Air France announced that female flight attendants can opt out of flights on the carrier's new route to Tehran after some said they didn't want to cover their hair upon arriving in Iran.
Now, Air France's gay flight attendants are attempting to use the momentum generated by the decision by taking a stand against flying to Iran, where homosexuality is punishable by death. More than 26,000 people have signed a Change.org petition, created by someone known only as "Mr. Laurent," which seeks to give gay flight attendants the right to refuse travel to the country. The petition is addressed to the CEO of Air France, Frédéric Gagey, and France's minister of transport, Alain Vidal.
"It is inconceivable to ask someone to go to a country where his kind are condemned for who they are," Laurent said in the petition.
Jean Marc Quattrochi, secretary general of Union des Navigants de l'Aviation Civile (UNAC), the union representing French flight and cabin crews, tells Newsweek that the organization is unaware of Laurent's identity. While the union is "sensitive to the problem" of LGBT stewards not wanting to fly to Iran, making special assignments based on sexual preferences, skin color or religion "is not acceptable for our union," he says.
"During the headscarf debate with Air France executives our demand was to allow all crew members to refuse this particular destination," Quattrochi tells Newsweek by phone. "For the sexual inclination the problem is totally different and does not only concern this destination."
Iran is not the only country Air France flies to that has strong punishments against homosexual behavior. In Nigeria, sexual activity between two people of the same sex is illegal, as are same-sex marriages and unions. Being identified as gay is also illegal in Saudi Arabia, and the kingdom is reportedly considering whether to execute individuals who come out as gay online.
Still, says Quattrochi, gay flight attendants have a choice whether to publicly display themselves as gay. Women don't have that option.
"The fact for a woman is that we surely know she's a woman, it's written on her passport," says Quattrochi. "When she arrives in Tehran, she will be forced to wear the scarf. For a gay person, nobody knows that he is gay."
"When one steward is holding the hand of another steward in the streets, it's his choice," Quattrochi adds.
Air France on Sunday resumes flights to Tehran from Paris three times a week, which have been cancelled since 2008. The flights are part of a warming of relations between Iran and the international community in the wake of the nuclear deal struck last year.
Still, human rights haven't improved in the country: On Thursday, United Nations Commissioner for Human Rights Zeid Ra'ad Al Hussein called on Iran to halt executions for drug offenses after five men were hanged last weekend. Last year, 966 people were executed in Iran, mostly for drug offenses; four of them were minors, according to the U.N.
Personn'Ailes Association, the LGBT Union for Air France/KLM, said in a statement that it also disagrees with the petition. Sébastien Gidon, the union's president, said Air France/KLM and its subsidiaries are required to fly to many countries where LGBT rights are virtually non-existent, and "where repression is exercised even up to the death penalty." While the human rights situation in Iran is "terrible" and "shocking," the union does not want to create "internal lists of persons based on their sexual orientation," he said.
Quattrochi says UNAC is asking Air France executives to extend to men and women across the company the measure allowing female flight attendants to opt out of the Tehran route, "but we understand that it's difficult to reach that goal."
For now, the mysterious Laurent's petition continues to gather signatures from around the world.