Air India Crew Ordered to Say 'Hail to the Motherland' After In-flight Announcements
Social media users have been quick to mock an order by India's national carrier that crewmembers should end each in-flight announcement with the Hindi phrase "Jai Hind" which means "hail the motherland."
The edict, issued by Air India's director of operations Captain Amitabh Singh, was to take immediate effect and was "in line with the mood of the nation," The Economic Times reported.
The phrase must also follow a slight pause to increase the effect and should be delivered "with much fervor."
The expression was a popular refrain when India became independent in 1947.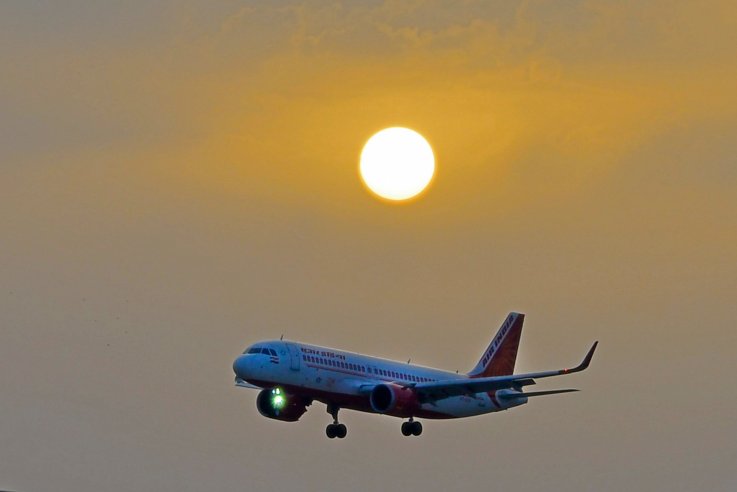 An Air India spokesperson said that the order was first issued in 2017, but it has been reiterated now after new staff had joined.
However, many took to Twitter to make fun of the announcement, especially as large parts of the country do not speak Hindi.
One tweeted: "Sir sorry I will repeat in English for Tamil passengers Jai Hind."
Referring to how the airline has not turned a profit since 2007, chairman of RPG Enterprises Harsh Goenka tweeted to his 1.7 million followers, "Now with this new move, I'm sure Air India will soon become profitable. Jai Hind!"
Actor Ashwin Mushran tweeted to his 62,000 followers: "The captain would like to announce some Turbulence coming your way... Jai Hind. Sums up the country I think."
Meanwhile Druv Rathee tweeted: "Ladies and gentlemen, we are passing through turbulent weather, please fasten your seatbelts belts, Jai Hind! Please do not use the toilets now, Jai Hind!"
Air India is often the butt of jokes with its aging fleet. Last July, passengers complained of a bed bug infestation on a flight from New York to Mumbai.
But it does appear to be exploiting a surge of patriotism after India's recent stand-off with Pakistan and ahead of an election in April.
Peoples Democratic Party (PDP) leader and former J&K chief minister Mehbooba Mufti tweeted: "Little surprise that with General Elections around the corner, the josh of patriotism hasn't even spared the skies."
A deadly suicide bombing killed at least 40 Indian paramilitary troops in the disputed Kashmir region, leading to airstrikes by India.
The Indian pilot Abhinandan Varthaman, who was captured by Pakistan and later released, has become a national hero, with many people copying his handlebar mustache, the BBC reported.
Air India Crew Ordered to Say 'Hail to the Motherland' After In-flight Announcements | World