Air India Plane Crashes With 191 Passengers Onboard
An Air India Express plane, Flight 1344, that was carrying 191 passengers from Dubai to Kozhikode crashed into a valley on Friday after it overshot the runway at the Calicut International Airport in the southwestern state of Kerala.
Malappuram District Police said that the incident has left 16 people dead, 123 injured and 15 seriously injured, according to Asian News International. However, there are no final numbers yet.
A pilot, identified as Deepak Sathe, who died in the crash was a former pilot in the Indian Air Force.
After skidding off the runway, the Boeing 737 aircraft broke into two pieces. Photos from the scene show a significant amount of debris around the plane. The Directorate General of Civil Aviation said there was no fire at the time of landing.
Firefighters and ambulances rushed to the scene, and passengers have been taken to nearby hospitals.
It was raining heavily in Kozhikode at the time of the crash. While flights are very often diverted to nearby airports when hazardous weather conditions are present, this was not the case with Flight 1344.
The region is expecting continued downpours into next week.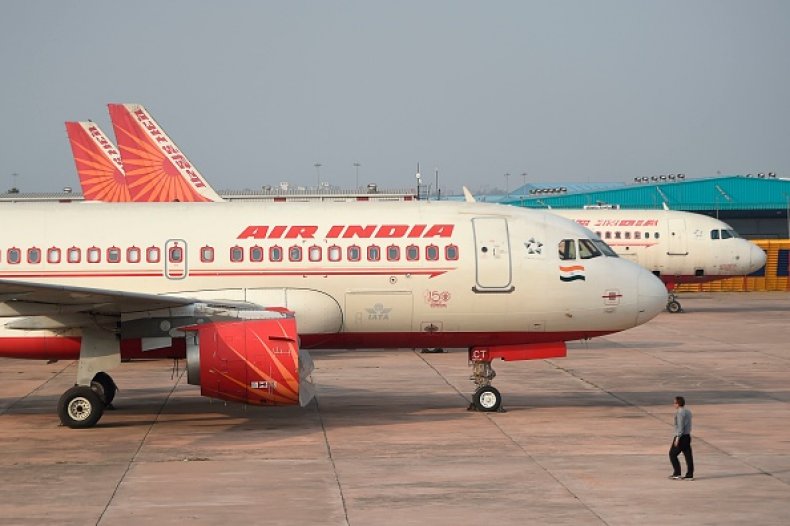 Kerala Governor Arif Mohammed Khan tweeted a statement in response to the incident, writing: "My heartfelt condolences to the families of those who lost their lives following the crashlanding of #AirIndiaExpress flight at Karipur. My prayers for the speedy recovery of those injured."
India's Minister of State for External Affairs and Parliamentary Affairs V. Muraleedharan also released a statement.
"Deeply anguished to hear about the mishap in Calicut airport involving the flight from Dubai to Calicut. Was informed that the plane overshot the runway and seemingly nosedived," he wrote on Twitter.
Muraleedharan noted that Calicut International Airport is a tabletop airport, which means the runway that the plane skidded off of was located on the top of a hill. In order to safely land on this type of runway, pilots need to be precise due to the deep drop that awaits on the other end.
Newsweek reached out to the Malappuram District Police Chief for comment but did not hear back in time for publication.