Window Falls Apart During Air India Plane Turbulence, Injuring Three People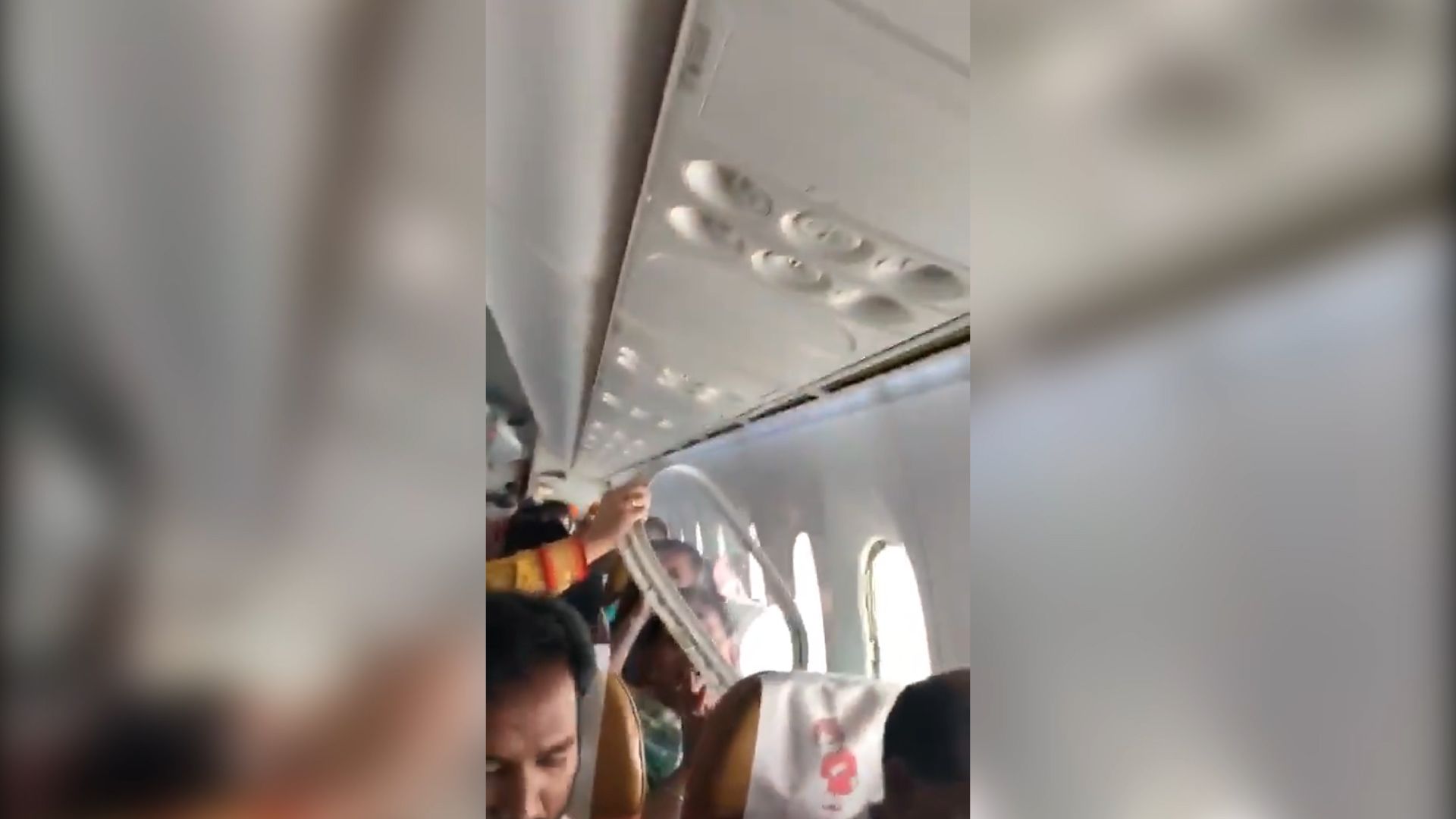 Footage has emerged apparently showing a flight attendant's attempt to fix a broken window during an Air India flight, in an incident that injured three people.
As flight AI 462 from Amritsar to Delhi climbed after take off on Thursday the aircraft encountered "severe turbulence," causing the inner layer of a passenger's window to come loose a spokesperson told Newsweek. The turbulence lasted approximately 15 minutes while 236 passengers were onboard.
After the six-year-old Boeing 787 Dreamliner landed in Delhi, three passengers with minor injuries received first aid treatment and were able to catch their respective connecting flights.
The footage was shared online by Facebook user Priti Chawla, who said it was sent to her by someone onboard the flight. In the video, a woman wearing what appears to be an Air India flight attendant uniform presses the inside window panel back into place, as an onlooking passenger appears visibly upset. She then holds the passenger's face, in an apparent attempt to calm her and check her well-being.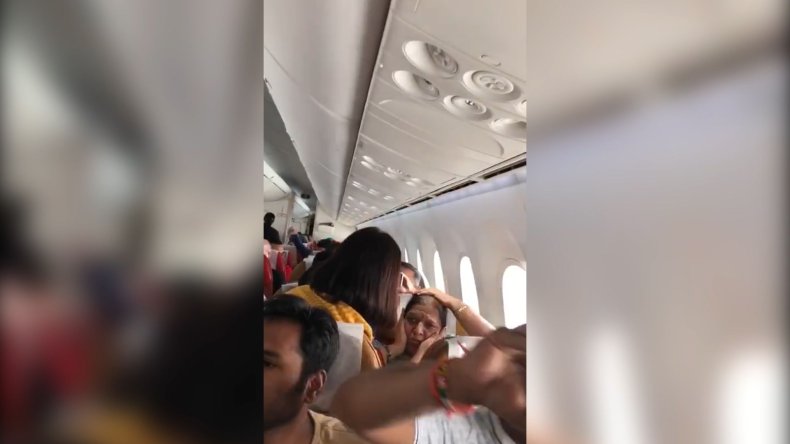 Air India is conducting an inquiry into the incident, a spokesperson said. "The inner layer of a passenger window had come loose due to the impact when the Dreamliner hit turbulence. The strengthened outer passenger window at the same seat was in no way dislodged or damaged, neither was there any depressurisation," the spokesperson added.
India's Directorate General of Civil Aviation (DGCA) and Aircraft Accident Investigation Board (AAIB) did not respond to a request for comment. A senior Air India official told The Times of India that the DGCA is investigating the incident, and that the AAIB has been informed.
The incident comes on the heels of a woman dying of her injuries after she was partially pulled through a broken window on Southwest Airlines flight 1380.
As the aircraft headed from New York to Dallas a fan blade in the left engine broke off, forcing the crew to make an emergency landing in Philadelphia and causing a window to break.
James Garrow, a Philadelphia Department of Public Health spokesperson, told Newsweek at the time that Jennifer Riordan sustained blunt impact trauma to her head, neck and torso. Her death was found to be accidental.
Riordan, from Albuquerque, worked at Wells Fargo and was a wife and mother.