Scientists have added to growing evidence linking air pollution to poor health, showing it appears to worsen mental problems in children.
Researchers at the University of Cincinnati looked at admissions to the Cincinnati Children's emergency psychiatric department between 2011 and 2015 to see if there was an association with levels of air pollution.
During this period, a total of 6,812 children, aged 14 on average, who lived in Ohio's Hamilton County made 13,176 visits to the hospital. The team used the children's addresses to estimate the amount of what is known as "particulate matter 2.5" (PM 2.5) they might have encountered in the days before they arrived at ER. Sources of these fine particles measuring around 2.5 micrometers include vehicles, cooking, dust and chemical reactions in the atmosphere.
Overall, in the three days following a spike of 10 micrograms per meter squared the hospital saw more children attend the psychiatric emergency department. PM 2.5 appeared to exacerbate adjustment disorder and suicidality in particular. The latter condition encompasses suicidal ideation, preparing for suicide, and abandoned attempts to take one's life.
The research, published in the journal Environmental Health Perspectives, also revealed children with conditions such as anxiety and suicidality who lived in disadvantaged areas were more likely to be affected by air pollution when compared with those living in households with higher incomes. The scientists pointed out that childhood poverty contributes to stress and inflammation, and appears to harm normal brain and immune system development, which could explain this link. Evidence also suggests chronically stressed children are more susceptible to breathing problems linked to pollution, according to researchers cited by the authors.
Recently, the Cincinnati Children's Hospital published two separate studies on 12-year-olds in the journal Environmental Research, linking high traffic-related air pollution to generalized anxiety, and anxiety and depression, relatively.
More research is needed to uncover whether similar results would be found in other populations, the authors wrote in their latest work.
Lead co-author Cole Brokamp, Assistant Professor at the UC Department of Pediatrics, said in a statement: "This study is the first to show an association between daily outdoor air pollution levels and increased symptoms of psychiatric disorders, like anxiety and suicidality, in children.
"The fact that children living in high poverty neighborhoods experienced greater health effects of air pollution could mean that pollutant and neighborhood stressors can have synergistic effects on psychiatric symptom severity and frequency."
Scientists already believing air pollution worsens breathing and heart problems, as well as causing an estimated 3.3 million premature deaths each year. PM 2.5 is thought to affect behavior and mental health by disrupting the nervous system.
A study published in the journal PLOS Biology last month showed adults exposed to air pollution appeared to be at greater risk of developing mental illnesses such as bipolar disorder and major depression.
Andrey Rzhetsky, co-author of that study and professor of medicine and human genetics at the University of Chicago, told Newsweek at the time: "It can't possibly hurt to live in cleaner areas. Pollution is linked (by environmental researchers) to numerous diseases and increased mortality rates."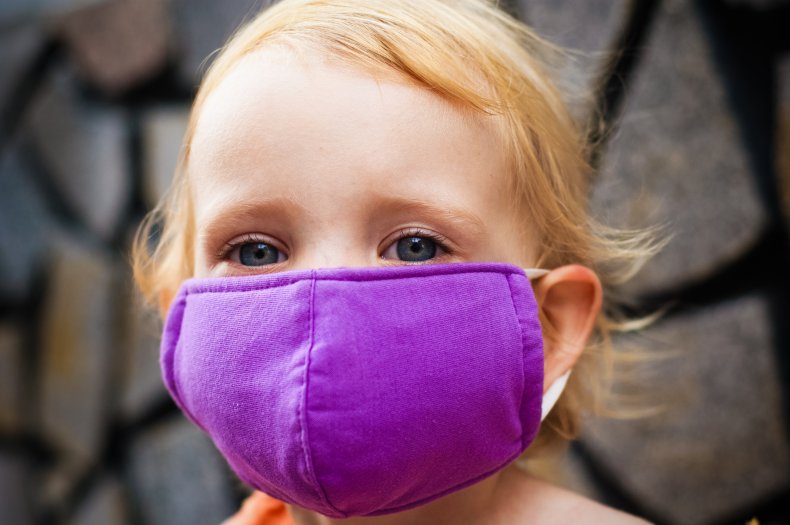 Uncommon Knowledge
Newsweek is committed to challenging conventional wisdom and finding connections in the search for common ground.
Newsweek is committed to challenging conventional wisdom and finding connections in the search for common ground.
About the writer
Kashmira Gander is Deputy Science Editor at Newsweek. Her interests include health, gender, LGBTQIA+ issues, human rights, subcultures, music, and lifestyle. Her work has also been published in the The Independent, The Independent on Sunday, The i Newspaper, the London Evening Standard and International Business Times UK.