Air Pollution Is the 'New Tobacco,' Affecting 90 Percent of All Children, WHO Warns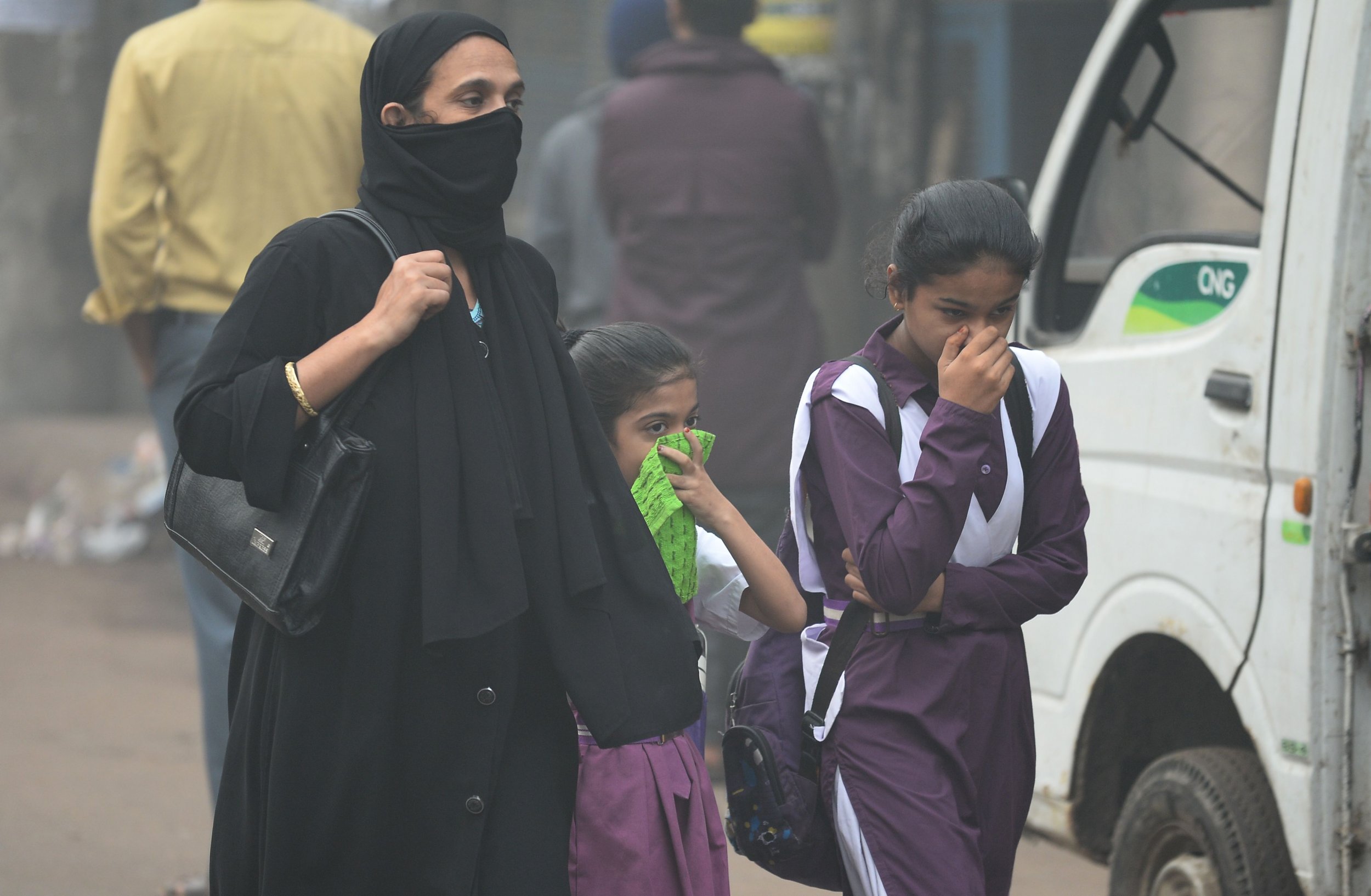 The vast majority of children across the globe are breathing toxic air, according to a striking new report published by the World Health Organization (WHO).
Poisonous air affecting some 1.8 billion children across the world is creating a public health crisis as young people suffer from truncated brain development and a host of health problems that could result in early death.
Whether in rich countries or poor, "Polluted air is poisoning millions of children and ruining their lives," said Tedros Adhanom, the WHO director general. "This is inexcusable—every child should be able to breathe clean air so they can grow and fulfil their potential."
The study suggested that children are particularly at risk from pollutants in the air, which tend to concentrate closer to ground level. That their organs are developing also means they are more at risk of long-term damage than adults.
Serious health issues related to air pollution include low weight at birth, poor neurological development, asthma and heart disease, the WHO said. Though air pollution has been of increasing concern in recent years, Maria Neira, WHO's director of public health and the environment, said pollutants are affecting children "in more ways than we suspected."
As many as 600,000 children are thought to have died from acute lower respiratory infections caused by dirty air in 2016. Some 93 percent of children worldwide are breathing PM2.5, one of the most deadly pollutants. For children younger than 5 in the world's poorer nations, 98 percent are exposed to levels of PM2.5 above WHO safety guidelines.
The damage starts even before birth. Rates of premature births and underweight children are linked to pregnant women exposed to polluted air, the report explained, which also puts those children at a greater risk of chronic disease in their adult years.
"Air pollution is a silent public health emergency," Tedros wrote in an op-ed for The Guardian Saturday. "This is a defining moment and we must scale up action to urgently respond to this challenge."
Tedros said the scale of the air pollution issue has made it the "new tobacco," killing around 7 million people each year and harming billions of others. The WHO previously reported that air pollution now kills more people each year than smoking, partially thanks to declining rates of tobacco use globally.
The report pointed to both indoor and outdoor pollutants that exacerbate toxic air. In poorer nations, dirty fuel solutions like wood and paraffin fuel spew pollutants into the atmosphere.
"Accelerating the switch to clean cooking and heating fuels and technologies, [and] promoting the use of cleaner transport, energy-efficient housing and urban planning" are solutions to this problem, Neira said.
The report was released to coincide with the first global conference on air pollution and health opening in Geneva on October 30. It is hoped that many nations and cities will make new commitments to reducing air pollution.
Writing in The Guardian, Tedros urged the international community to better coordinate their efforts. "No one, rich or poor, can escape air pollution," Tedros warned. "A clean and healthy environment is the single most important precondition for ensuring good health."