Air Pollution Scientists Fired by Trump Administration to Continue Working Together to Study Harmful Effects of Air Quality on Health
A scientific panel set up to study the harmful effects of air pollution on public health are planning to regroup and continue their work exactly a year after their dismissal by the Trump administration's Environmental Protection Agency (EPA).
The meeting of the now-independent Particulate Matter Review Panel will take place on October 10-11 at an event held by the Union of Concerned Scientists (UCS), the UCS announced in a blog post. On the agenda is a full review of the EPA's assessment of the science, with the expertise of professionals from a broad-range of related scientific disciplines.
The now-20 strong panel (there were originally 26 members) will consider the various known and unknown affects of particulate matter on human health and based on the current science, calculate how much air pollution (with an adequate margin of safety) is passable without being a significant threat to human health. It is this figure the EPA is expected to use to set pollution standards.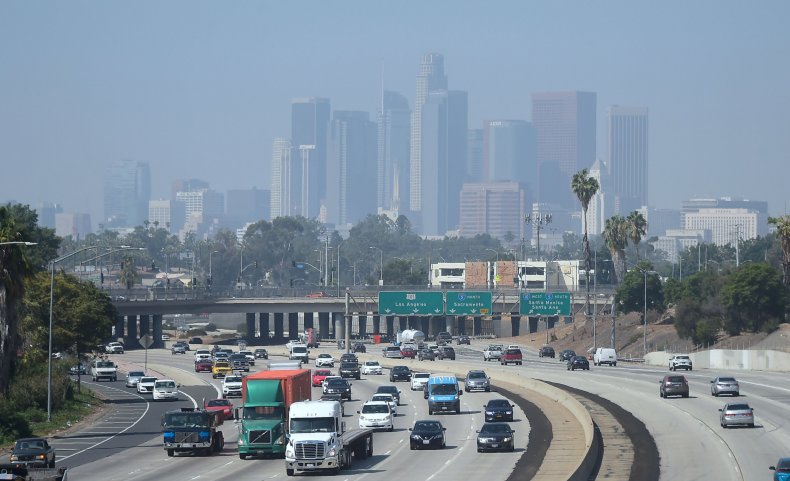 Newsweek subscription offers >
Gretchen Goldman, Research Director at the Union of Concerned Scientists' Center for Science and Democracy, said the planned event breaks new ground—adding that "we live in unprecedented" times and "the stakes are high."
The panel will send a letter to the EPA recommending where standards should be set to protect public health. "That draws a line in the sand," Goldman told Newsweek. If the EPA fails to act on the advice of the panel, we know they haven't set a health-protective standard, she added.
The inhalation of particulate matter has been linked to everything from cancer to asthma cancer to poor quality sperm. There are stacks of studies to show that breathing in too much dirty air is bad for human life and can increase mortality—with the World Health Organization (WHO) estimating that there are around 7 million deaths from exposure to fine particles in polluted air each year, more than 88,000 of which are in the U.S., say researchers at the University of Michigan.
A study published in ACS Environmental Science and Technology Letters found that air pollution knocks, on average, more than a year off the human lifespan. Another study in the journal Environmental Health Perspectives found that it is responsible for nine to 33 million emergency room visits around the world each year. The dirty air released from fires, vehicles, and agriculture and industry emissions can cause heart attacks, strokes and respiratory disease. There is scientific evidence to suggest it can cause life-long disabilities and cognitive difficulties, if exposed at an early age.
Newsweek subscription offers >
When the Particulate matter Review Panel was disbanded in October 2018, the EPA's Clean Air Scientific Advisory Committee (CASAC) appealed to have it reinstated, wrote a letter to then Acting Administrator of the Environmental Protection Agency—now Administrator of the Environmental Protection Agency—Andrew Wheeler, saying: "CASAC recommends that the EPA reappoint the previous CASAC PM panel (or appoint a panel with similar expertise)" in time to read the second draft of the Integrated Science Assessment for Particulate Matter. They cited not having sufficient high-quality scientific evidence to back up the conclusions of the assessment.
Wheeler ignored the advice and instead, decided to hire a pool of 12 consultants that could be tapped for advice. Meanwhile, the CASAC is made up of just seven people. They are lacking expertise in many of the key disciplines needed to assess the science, says Goldman.
The Particulate Matter Review Panel regrouped just days after its disbandment last year and has already advised the EPA on at least two occasions.
Air Pollution Scientists Fired by Trump Administration to Continue Working Together to Study Harmful Effects of Air Quality on Health | U.S.