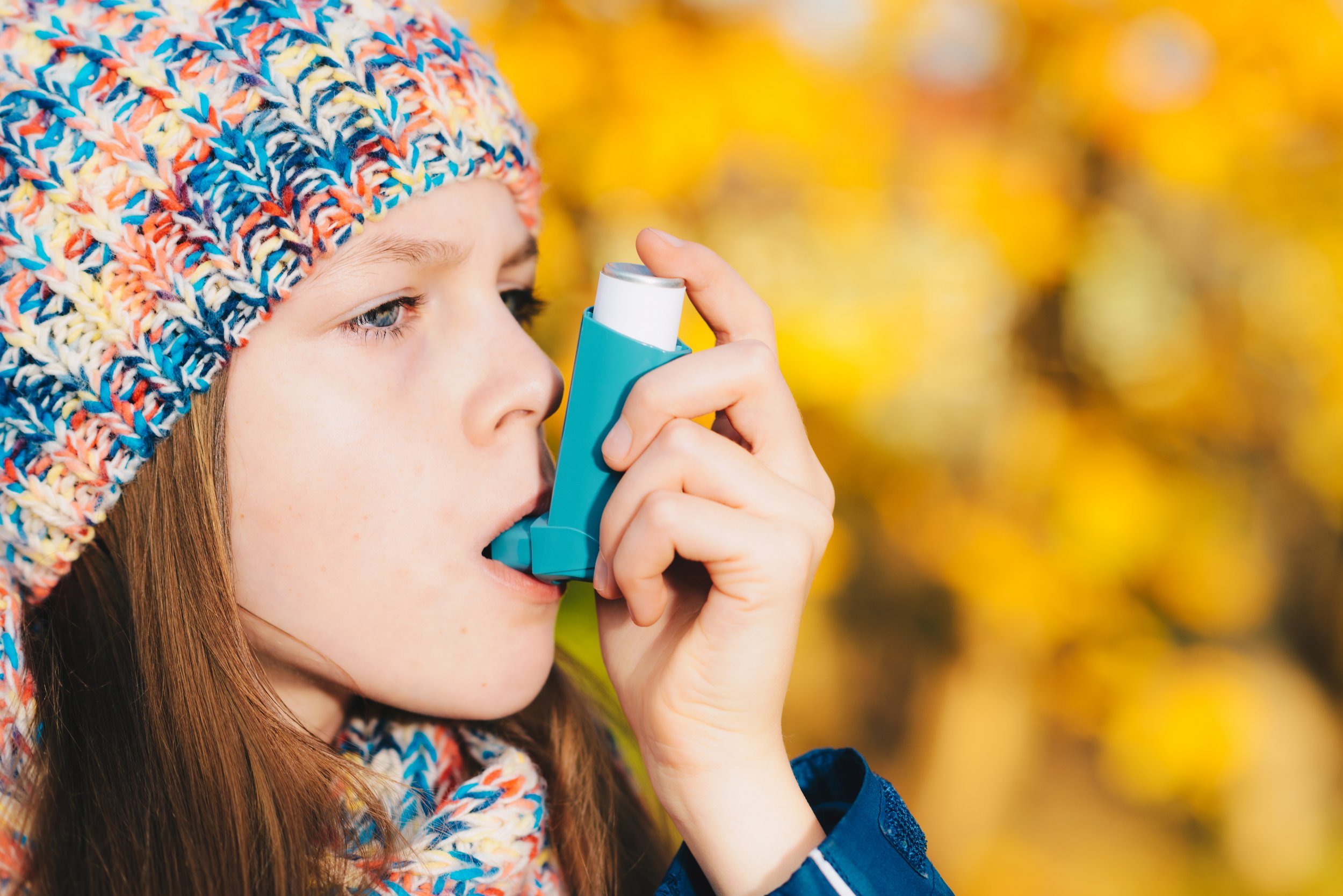 About 4 million children develop asthma each year because they breathe in polluted air, with the U.S. ranking third worst in the world when it comes to suffering the burden of minors being exposed to traffic fumes. That's according to new research.
Since the 1950s, pediatric cases of asthma—which can cause wheezing, breathlessness and potentially fatal attacks—have spiked. Asthma is now the most common non-communicable disease affecting children. Existing research suggests the air pollution caused by traffic could cause the airways to become inflamed, which could, in turn, trigger asthma in those who are at genetic risk of developing the condition.
The new study focused on the effects of nitrogen dioxide (NO2), a major component of traffic-related air pollution. Scientists at George Washington University Milken Institute School of Public Health studied data collected between 2010 and 2015 on 125 cities across 194 countries. They investigated factors including concentrations of NO2 in the air; populations; and rates of asthma in each country. The findings were published in the journal Lancet Planetary Health.
The figure of 4 million accounts for around 13 percent of all newly diagnosed cases of asthma in children worldwide. Some 64 percent of these children lived in urban areas, the data revealed. In the U.S., Los Angeles, New York, Chicago, Las Vegas and Milwaukee ranked as the five cities with the highest percentage of children developing asthma linked to polluted air, according to a statement. This is happening as 70 percent of the global population is expected to live in an urban environment by 2050.
High-income nations, including those of North America, Western Europe and Asia-Pacific were found to have high levels of NO2. China had the largest burden related to air pollution and child asthma at 760,000 cases of asthma per year, followed by India at 350,000 and the U.S. at 240,000, according to the research.
The authors warned: "Despite substantial decreases in NO2 concentrations over the past decade in large areas of the USA and western Europe, our findings suggest that existing levels of ambient NO2 pollution are a substantial risk factor for pediatric asthma incidence in both developed and developing countries, especially in urban areas."
Dr. Susan C. Anenberg, senior author of the study and an associate professor of environmental and occupational health at Milken Institute School of Public Health, told Newsweek: "This study is significant because it provides the first estimates of the number of new asthma cases among children worldwide that are attributable to breathing nitrogen dioxide pollution, and does so in a way that accounts for exposure to children living near major roadways."
The report comes after the World Health Organization named air pollution as one of the greatest threats to health in 2019. The authors also suggested the body may have to rethink its guidelines on harmful levels of NO2, as they estimated that around 92 percent of cases of child asthma linked to the compound happened in areas with where concentrations in the air were lower than the guidelines of 21 parts per billion currently set out.
Anenberg told Newsweek: "What surprised us most is that the vast majority, in fact over 90 percent, of the new asthma cases that were attributable to nitrogen dioxide pollution occurred in locations where nitrogen dioxide levels already met the World Health Organization guideline.
"This suggests that the WHO guideline may need to be reevaluated to make sure that it is adequately protective of children's health."
National and local governments must meanwhile act to reduce nitrogen dioxide and traffic pollution, said Anenberg.
"The good news is that there are many actions that can be taken to reduce nitrogen dioxide and traffic pollution, and these actions also have other important societal benefits. Since most of the impacts we found occurred in cities, and most of the nitrogen dioxide in cities is from traffic pollution, reducing emissions from vehicles would be a key step forward. Promoting electrified public transportation and expanding access to safe cycling, walking, and running trails would bring down air pollution from vehicles and improve children's health."
The measures would also lead to physical and mental health benefits, and reduce greenhouse gas emissions. "These are win-win policies that can bring dramatic improvements to the quality of life to people who benefit from them," said Anenberg.
She also acknowledged the study's flaws, including that much of the scientific data used to generate these estimates come from North America, Europe, and East Asia. "Our estimates could be improved with more monitoring of nitrogen dioxide levels, as well as epidemiological studies, in other parts of the world, including in South Asia, Africa, and Latin America," she said.
Experts in the field not involved in the research praised the work. Professor Stephen Holgate, professor of Immunopharmacology at the University of Southampton, England, commented: "It has long been known that outdoor air pollution can trigger worsening asthma, but only recently has it been linked to the causation of new asthma.
"This remarkable study has used multiple measures of air pollution to evaluate its impact on a worldwide scale on new asthma with a particular emphasis on NO2, a major primary pollutant from traffic especially diesel vehicles. By connecting health data with pollution modeling the authors make a powerful case that, at levels below the WHO guidelines, NO2 exposure is linked to new asthma. This startling discovery mandates that NO2 as a toxic pollutant is taken more seriously and more stringent limits introduced to protect the generations to come."
Dr. Stefan Reis, head of Atmospheric Chemistry and Effects at the Centre for Ecology and Hydrology Natural Environment Research Council, said: "The results of this comprehensive, global study serve as a timely reminder, that air quality guideline values are not designed to represent a 'no effect' threshold, below which air pollution exposure does not cause adverse health effects."
"The currently ongoing review of the WHO guideline values will substantially benefit from such results," he said, continuing: "They highlight the need to aim for substantive reductions in overall population exposure, rather than focusing on attainment of limit values at few monitoring sites."
The study is the latest warning from scientists that the air pollution that clogs urban and rural areas could be triggering health problems. Last month, a separate study published in the journal In their study, published in the journal JAMA Psychiatry, suggested teenagers who live in areas with poor air quality could be at greater risk of experiencing psychosis.
About the writer
Kashmira Gander is Deputy Science Editor at Newsweek. Her interests include health, gender, LGBTQIA+ issues, human rights, subcultures, music, and lifestyle. Her work has also been published in the The Independent, The Independent on Sunday, The i Newspaper, the London Evening Standard and International Business Times UK.