Air Quality Alert: Here Are All the States Under Code Orange Amid Heat Wave
An air quality alert was issued for portions of the northeast this week as a heat wave descended upon the region. A Code Orange alert, signaling higher concentrations of air pollution, was put in place for parts of New York, Virginia, Washington, D.C., Pennsylvania and other states Monday.
States Under Code Orange Air Quality Alert Monday:
Connecticut
Delaware
Illinois
Indiana
Maine
Maryland
Massachusetts
New Hampshire
New Jersey
New York
North Carolina
Ohio
Pennsylvania
South Carolina
Virginia
Most alerts were expected to remain in place through Monday evening. A list of specific counties and cities under alert is available through the National Weather Service.
What Is Air Quality? What Red, Orange and Other Color Codes Mean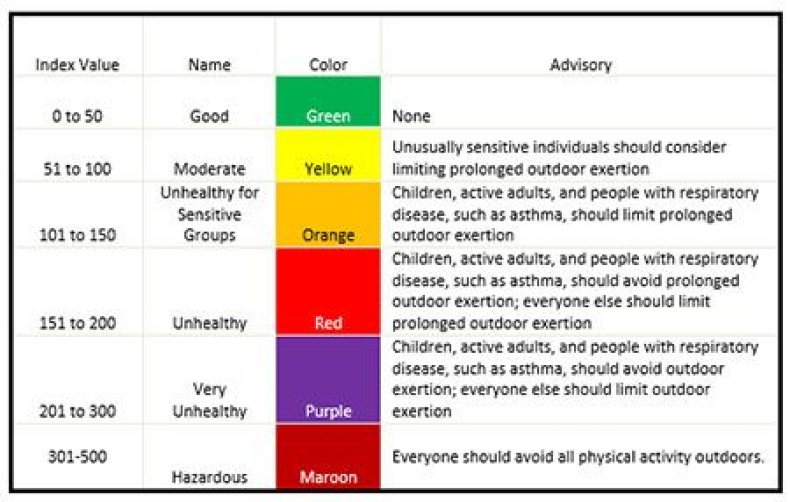 Air quality is ranked through a color scale—green, yellow, orange, red, purple and maroon—established by the Environmental Protection Agency (EPA). A Code Orange alert is issued when air quality conditions are unhealthy for sensitive groups.
"Although the general public is not likely to be affected at this range, people with lung disease, older adults and children are at a greater risk from exposure to ozone, whereas persons with heart and lung disease, older adults and children are at greater risk from the presence of particles in the air," the EPA said.
Red alerts are put in place when air quality is unhealthy, while purple and maroon alerts are put in place when air quality is very unhealthy or hazardous, respectively.
Temperatures in the Northeast reached the high 80s Monday. Cleveland and Alpena, Michigan, reached record highs Sunday. Some cities, including Boston, could see record highs Monday, the Weather Channel reported. The heat was expected to last through the better part of the week.
"Tuesday may be almost as hot as Monday in parts of Virginia, Maryland and Delaware, ahead of showers and thunderstorms," said AccuWeather meteorologist Dave Dombek.
People in Code Orange areas are urged to limit strenuous outdoor activity, and those with preexisting conditions, the young and the elderly are encouraged to take extra precautions.