A mother and daughter's dispute with Swiss Air staff who would not allow their stroller to be stored in a plane's cabin spilled over into an attack on its pilot after landing, a court has heard.
Mary Roberts, 53, Henrietta Mitaiare, 23, and her three-year-old daughter were passengers on the flight from Zurich to London on May 2, 2019.
Arlene De Silva, prosecuting, said that Mitaiare did not want the stroller to be stored in the hold because it was "too expensive" and argued with cabin crew before her mother stepped in to calm the situation ahead of take-off, the BBC reported.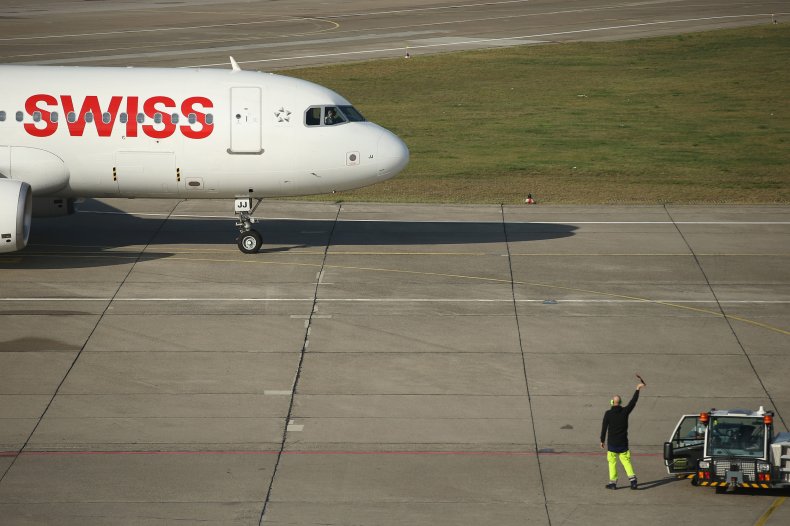 However, after landing at Heathrow airport, Mitaiare renewed the dispute and confronted cabin manager Ali Chkerdaa, asking for the name of staff involved so she could make a complaint about how she had been treated.
Then, according to Chkerdaa, the captain, Guido Keel, emerged from the cockpit to resolve the situation but Mitaiare told Keel not to get involved.
Chkerdaa told Uxbridge Magistrates Court in West London: "She [Mitaiare] said Swiss people are racist, because she was a black woman traveling with a child," adding that after the captain had asked her to step outside, she told him not to touch her. Then a fracas ensued, which left the pilot with scratches to his face and arm and a bite on his upper arm.
De Silva, prosecuting, told the court: "There was a tussle. She ended up on top of the captain. The mother also went into the cockpit and was kicking the captain while he was on the floor, saying, 'Get off my daughter.'"
In a video played to the court, Mitaiare, is heard accusing Keel of putting his hands on her and hitting her.
The altercation was broken up by the co-pilot, Friedrich Prieler, who told the court that under the Tokyo Convention, captains had certain immunities on their aircraft if they had to defend the safety of its passengers.
"He used force only to make her not able to move any more, he was not punching. He used his weight advantage," Prieler said.
Mitaiare, of South Kensington, West London, and Roberts, of Fulham, West London, were later arrested by police. The pair deny failing to obey the lawful commands of the aircraft's captain and assault by beating on board. The trial continues.