Airbnb has denied a recent report alleging a bid to avoid discouraging users from signing up was behind why the property rental website rejected a suggestion by its safety team to require hosts and guests to provide government-issued identification to use the service.
Airbnb reportedly examined the issue raised by its employees and found that some users would stop signing up if asked to produce government-issued identification, according to a report by The Wall Street Journal.

The latest allegation follows a series of safety-related incidents that have occurred at Airbnb properties in the past few months, including a deadly shooting at a Halloween party held at Airbnb property in Orinda, California in October.
Last month, an armed robbery at a house party held at an Airbnb rental in Atlanta took place just a week after the company pledged to ban party houses from its website. Just over a week later, a home listed on Airbnb in Australia was left with more than $30,000 worth of damage following a house party.
Speaking to Newsweek, a spokesperson for Airbnb, Ben Breit, said: "Airbnb does not solely rely on government identifications because of the fact that such identifications are not globally accessible and strongly believes that a verified identification system is a far better way to assure the accurate identity of users. The unsubstantiated implication that the decision by the company, including its CEO, was related to reasons other than the best interests of users is simply wrong."
The company said it was "doing everything that we can to address the issues that have been raised," but "requiring all members to provide a government ID, however, would exclude some Airbnb members who don't have them, like those in some developing countries," Margaret Richardson, Airbnb's vice president of trust, told the Journal.
Airbnb has its own systems in place to verify the identities of it users, which relies on factors including phone numbers and social media accounts. Back in 2013, the company launched its Verified Identification system, a tool that uses social media accounts, such as Facebook or LinkedIn, and matched them with a form of offline identification such as a photograph or confirming personal information.
Hosts have the option of requiring all of their guests to verify their identification before booking a reservation. But hosts who choose this option are also required to verify their own identification, the company explains.
"We have continued to invest in our identity verification tools and increasing their geographic coverage. Today, in the U.S., hosts and guests who transact on the platform must first undergo identity verification processes and background check processes, which we believe is an important improvement over our initial tools," Breit told Newsweek.
"If we are unable to verify a user based on a combination of their personal information and through a phone associated with their identity, we will require verification of government ID or the last 4 of their social security number in order to transact. This system balances our need to know the identity of our users with their own privacy interests by limiting the intrusive collection of sensitive documents when doing so is unnecessary," he added.
Hosts and guests globally are also run "against regulatory, terrorist, and sanctions watchlists," the company states on its website.
The company also claims it has been advised by criminal justice reform advocates "that doing background checks is not appropriate, and that people are unnecessarily excluded from travel," and running background checks can be discriminatory towards people who have formerly been incarcerated, Richardson told the Journal.
But the latest WSJ report highlighted at least two safety-related incidents where a more rigorous background check might have prevented the incidents taking place.
According to police reports in various cities across the country, hundreds of instances of crimes have been reported at licensed short-term rental properties on platforms like Airbnb, including burglaries, sexual assaults and murders, some of which took place on properties that reported previous police activity, or involved people with prior police records, WSJ reported.
Back in 2017, One Airbnb guest in Minnetonka, Minnesota—Derrick Kinchen—was charged with second-degree sexual conduct of a victim under 13 after he was found lying naked and aroused next to the 7-year-old daughter of an Airbnb host.
Kinchen was reported to have an extensive criminal record over the past 10 years but his criminal history wasn't disclosed to his host. Airbnb had run a background check on Kinchen, but the company claimed it isn't able to disclose specific results of a user's background check to other members and removes only members with serious criminal conviction histories, such as felony burglary, according to Airbnb spokesman Christopher Nulty, WSJ reports.
In 2018, Airbnb hosts in High Point, North Carolina found weapons and drugs in the room of their guest Philip Bailey, a convicted sex offender who police reported had previsouly failed to appear in court on four misdemeanor charges in North Carolina, including stalking and assault on a female, WSJ said.
"Our team addressed a vulnerability in our process that prevented this user from being flagged and removed by our background check system as he should have been," Nulty said, WSJ reports.
Between August 1, 2018 and July 31, 2019, 0.05 percent of trips on Airbnb had a safety-related issue reported by a host or guest and 0.03 percent of trips on Airbnb had a significant claim paid out under the company's "Host Guarantee" policy, Airbnb notes.
One of the latest safety measures introduced earlier this month includes "the manual screening of high-risk reservations flagged by our automated systems," Airbnb announced on December 13.
"Every Airbnb reservation is scored for risk before it's confirmed. We use predictive analytics and machine learning to instantly evaluate hundreds of signals that help us flag and investigate suspicious activity before it happens," the company said.
"In our review, we will look at a number of factors, including the duration of the stay and listing attributes such as the size of the listing. Risk scoring helps us focus and prioritize our attention to try to find and address problems before they get off the ground," it added.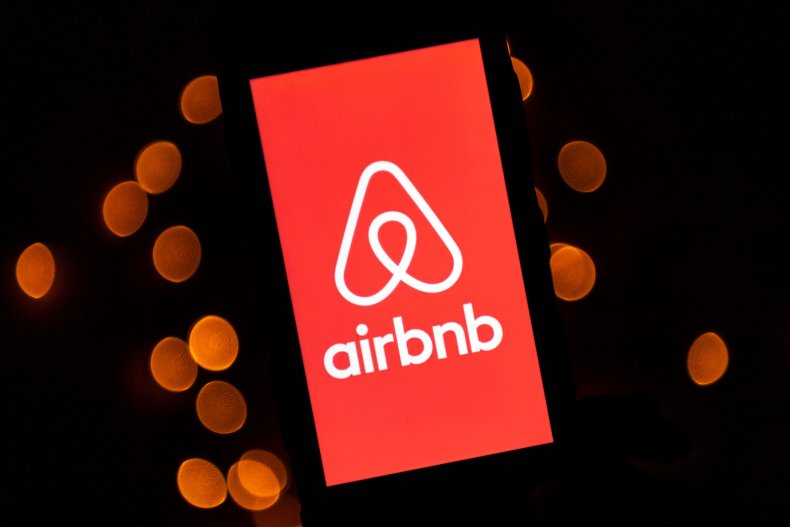 The manual review of high risk reservations is currently only being conducted in the U.S., Canada, Mexico, Puerto Rico and the Virgin Islands, but the company plans to expand this methodology to more markets next year, Airbnb notes.
In early December, Airbnb also introduced a series of new guidelines to be rolled out in 2020 as part of the company's effort to address safety concerns.
The new policy includes a ban on all 'open-invite' parties and events on Airbnb accommodations. "This covers any event that the organizer opens up to anyone who wants to attend, such as gatherings advertised on social media. Hosts who attempt to circumvent this ban and allow guests to throw large parties will be subject to consequences," the company said in a statement on its website.
"We may reach out to hosts to ask them to update their House Rules to address these concerns. When changes to House Rules are insufficient or if the complaints persist, listings will be subject to suspension or removal," Airbnb added.
Last month, Airbnb announced that by December 15, 2020, all Airbnb listings would be verified for accuracy of the listing (including accuracy of photos, addresses, and listing details) and quality standards (including cleanliness, safety, and basic home amenities).
Airbnb has more than 7 million listings and has had more than half a billion guest arrivals across 191 countries, according to the company.