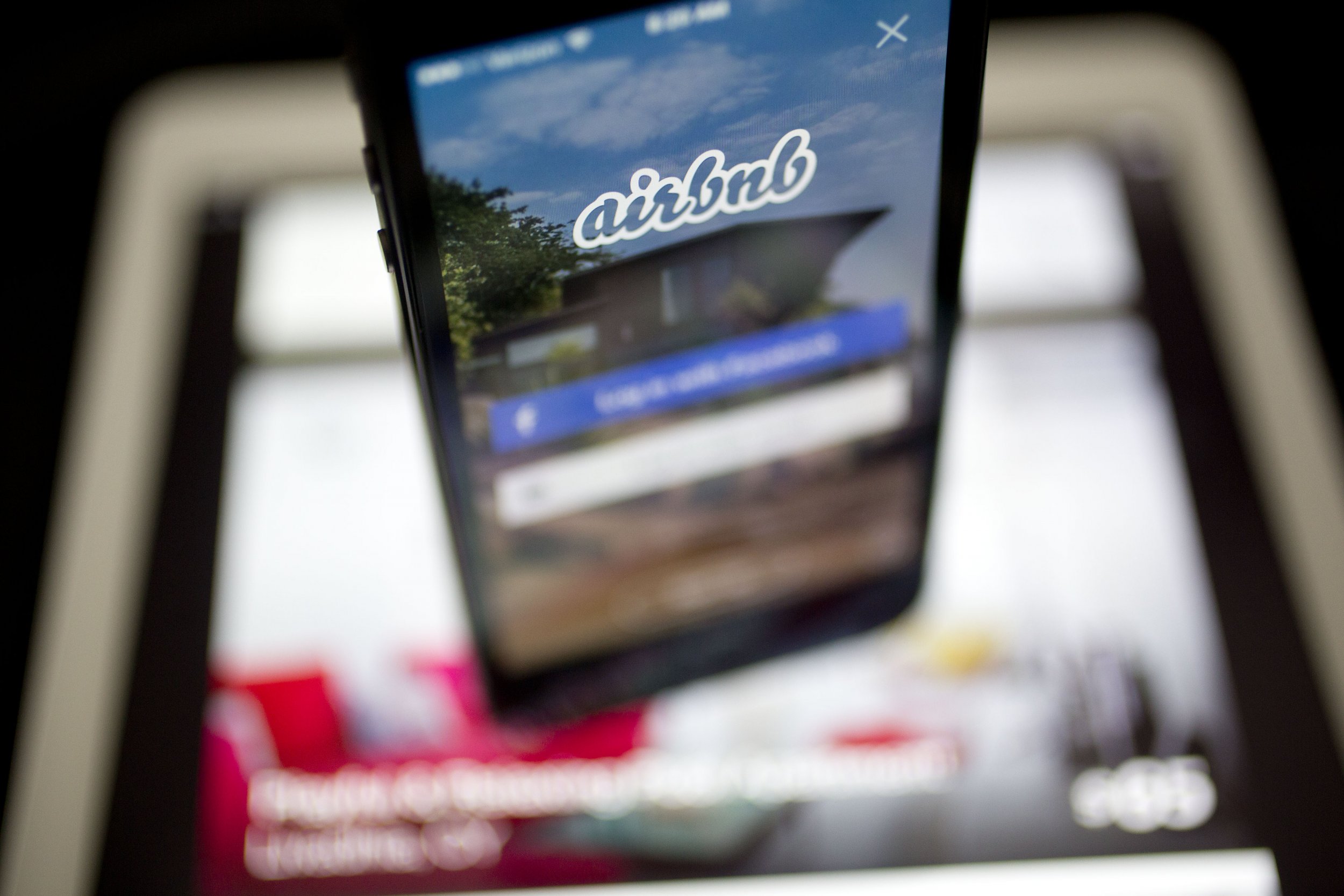 OMAHA, Nebraska (Reuters) - Warren Buffett on Saturday gave an endorsement for the online home rental service Airbnb Inc, after receiving many complaints from Berkshire Hathaway Inc shareholders about how many Omaha hotels had jacked up room rates on the weekend of the company's annual meeting.
Many area hotels sell out months in advance for the event, and many rates double or even triple for the weekend. It is not unusual for hotels to charge more than $400 a night for non-luxury accommodations, or require three-night minimums, prompting complaints of price gouging.
Buffett said it is understandable that rates might rise, given that Berkshire's annual meeting now attracts some 38,000 shareholders - roughly two-thirds from outside the area - for what is Omaha's largest annual tourism event other than the baseball College World Series.
"Since we want to increase the demand … that's why we have encouraged Airbnb to come in," he said.
Airbnb promotes itself as offering reasonably priced accommodations for visitors in nearly 200 countries. The Silicon Valley start-up last month won a $450 million investment by a group led by private equity firm TPG Capital Management LP, valuing Airbnb at $10 billion.
Critics say the service takes away business from legitimate hoteliers, and deprives municipalities of tax revenue. New York Attorney General Eric Schneiderman last month said he is examining whether the service violates state laws on subletting.
Buffett explained that unlike a major convention city such as Las Vegas, Omaha lacks sufficient demand for rooms over the course of the year to justify a big expansion in supply.
He likened it to Augusta, Georgia, which he said can't justify adding huge numbers of rooms for the week it hosts the Masters golf tournament.
"Omaha cannot size its hotel supply to the Berkshire meeting," he said. "What really bothered me was the three-day minimums. Something irritates me about coming to a one-day event and having a three-day minimum … There were a few that were really pushing things."
According to the Berkshire-owned Omaha World-Herald, Buffett had mused about moving next year's annual meeting to Dallas, which has more hotel rooms and where Berkshire's Nebraska Furniture Mart plans to open a new location.
Buffett quickly backtracked and confirmed that the meeting, which would take place in his 50th year at Berkshire's helm, will stay in Omaha, a sentiment he repeated on Saturday.
"Omaha people love this event, it's an economic boon for Omaha, and people get a good impression of Omaha," he said. "Fortunately, something like Airbnb is sort of a flex supply arrangement that seems to make more sense."