Airbnb IPO Invites Investors to Bet on Recovery From Pandemic After Massive Layoffs
Airbnb announced Wednesday that it had filed a draft registration with the Securities and Exchange Commission (SEC) for an initial public offering (IPO).
The company first announced plans to go public in September 2019 but had put plans on hold earlier this year due to the detrimental impact of COVID-19 pandemic on the hospitality industry. Wednesday's announcement does not specify the number of shares that Airbnb will offer, or the price range of the shares in the IPO, which will take place after the completion of an SEC review process.
The move comes amid signs of a potential comeback for the company as the hospitality industry continues to struggle. Although Airbnb bookings had stalled and a drop in revenue resulted in almost 25 percent of its workforce being laid off in May, the company said that U.S. hosts in rural areas earned $200 this June, a more than 25 percent increase over earnings form last year.
The S&P 500 index hit a new high on Tuesday and the stock market appears to have largely recovered from record drops earlier in the year. However, other indicators, like an unemployment rate that remains above 10 percent, suggest that the economy may not be doing as well as the market suggests.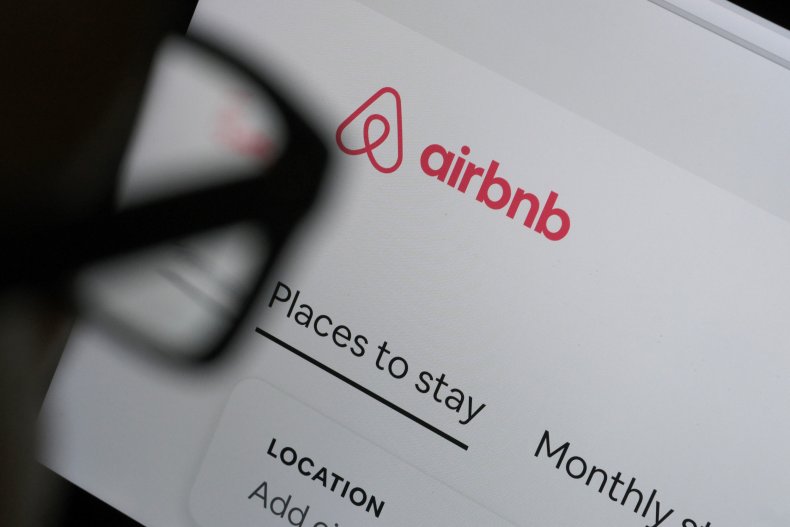 Airbnb suffered heavy financial damage due to the pandemic. The San Francisco-based company had been valued by investors at $31 billion last year, but its value plummeted to $18 billion in April after taking out a $1 billion loan according to The Wall Street Journal.
However, the company showed signs of recovery after stay-at-home orders were phased out as the summer arrived. Over 1 million nights of future stays were booked through Airbnb on July 8, the first day with that many bookings since March 3. "Our business has not recovered, but we are seeing encouraging signs," the company wrote in a blog post announcing the milestone.
One week later, Airbnb CEO Brian Chesky indicated that company had seen further signs of recovery and that plans for the IPO, which had been set aside in March, were being revisited during a conference call with employees, according to The New York Times.
"This is something I never would have imagined telling you. It kind of defies logic in a way," Chesky said during the meeting, according to the paper. "We're not committing to going public this year, but we're not ruling it out, either... when the market is ready, we will be ready, because Airbnb was down but we were not out."