San Francisco Rejects Restrictions on Airbnb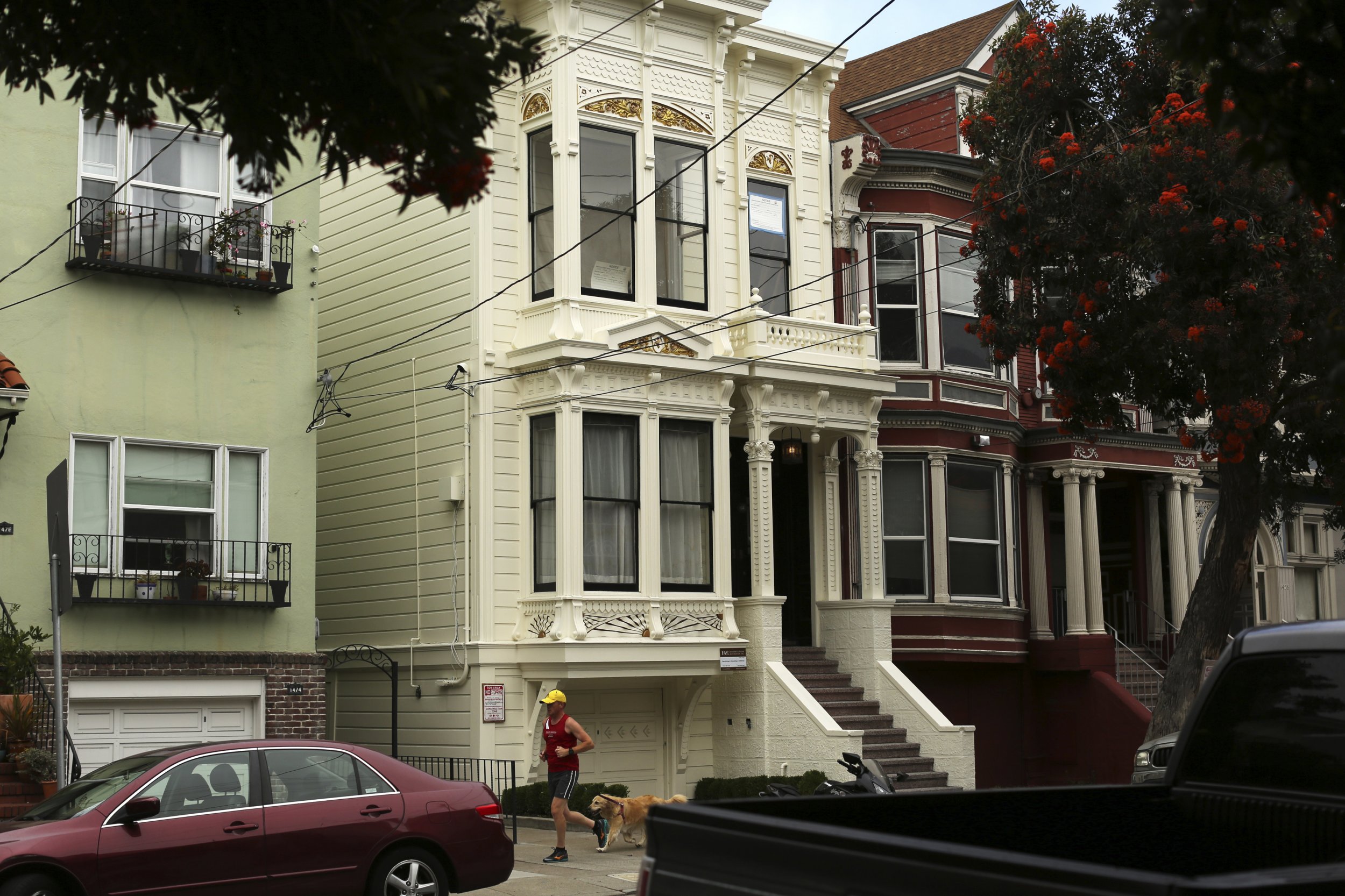 Last year, 138,000 San Francisco residents used Airbnb, a popular app designed to connect home renters and travelers. It's a staggering number for a city with a population of about 850,000, and it was enough for Airbnb to win a major victory in local elections this week, as San Francisco voters struck down a controversial ordinance that would have placed time restrictions and other regulations on short-term rental services
The company fiercely opposed the measure, Proposition F, with a nearly $10 million lobbying and advertising campaign, CNN reported. It also contacted its San Franciscan users with messages urging them to vote against Prop F.
Most people think of Airbnb as a kind of couch-surfing app. Users sign up for free, type in the name of a city and send messages to property owners renting out spaces. Anyone can be a renter and anyone can rent, and the company mostly regulates itself. The service works for one-night stays on road trips and longer stays in cities, and it often has more competitive pricing than hotels. It's a textbook example of the "sharing economy," but not everyone is a fan.
The app has had unintended consequences in San Francisco. As the San Francisco Chronicle reported in 2014, a significant amount of renting on Airbnb is not in line with the company's image: middle-class families putting up a spare room to help make ends meet. Some users have taken advantage of the service, using it to turn their multiple properties into vacation rentals or even full-time rentals. Backers of Proposition F argued that this trend takes spaces off the conventional, better-regulated housing market and contributes to rising costs.
"The fact is, rampant abuse of short-term rentals is taking much needed housing off the market and harming our neighborhoods," said ShareBetter SF, a group that supported Prop F, in a statement.
Hotel unions have protested the company's practices in San Francisco and other cities, alleging that it creates an illegal hotel system. Protesters gathered at the company's headquarters the day before the vote.
San Francisco is in the middle of a long-term, deeply rooted housing crisis that has seen the cost of living explode. Actually, explode is a generous term. The median monthly rent for an apartment is around $4,000. Located on a cramped outcropping of land overlooking the bay, San Francisco simply doesn't have enough space to accommodate the massive influx of young, high-salaried tech employees flocking to Silicon Valley, as Newsweek reported earlier this month.
The Bay Area is the Ground Zero of gentrification and its cultural effects. As the Los Angeles Times reported, some San Francisco residents supported the measure simply because it seemed like a way to check a big corporation. Some viewed Proposition F as a kind of referendum on tech-led gentrification and even homelessness.
Opponents of Prop F countered that the housing crisis runs much deeper, and that passing the ordinance would have hampered a popular service while doing little to solve the city's existential problems.
Airbnb nearly played into critics' charges with an ill-advised ad campaign that plastered billboards with snarky messages playing up the tax revenue Airbnb users supply to the city (the company says it's about $1 million per month). One of the most infamous ads read, "Dear Public Library System, We hope you use some of the $12 million in hotel taxes to keep the library open later." The company eventually pulled the ads after they were slammed for being condescending and exaggerating the social good Airbnb contributes. A recent incident in which tech workers kicked local kids from the Mission District off a soccer field (and were caught on viral video) didn't help matters.
After the vote, Airbnb released a statement, saying, "Tonight, in a decisive victory for the middle class, voters stood up for working families' right to share their homes and opposed an extreme, hotel industry–backed measure."