Airbnb Offers $2,500 and Therapy Sessions to Couple Who Were Attacked by Host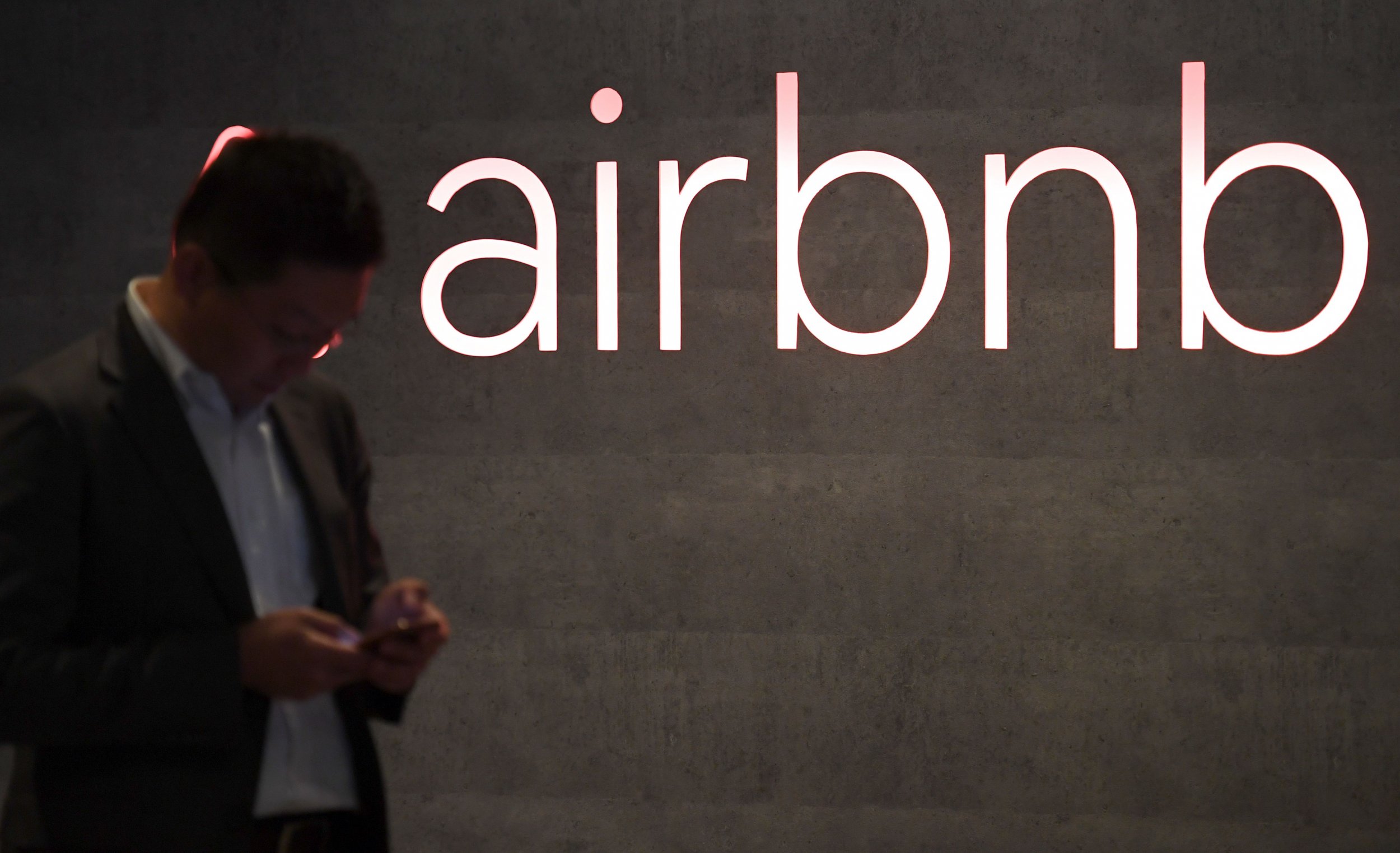 Airbnb offered a $2,500 compensation and five therapy sessions to a couple who was attacked by their Airbnb host, according to The Boston Globe on Monday. The couple requested $5,000 for their nightmare stay in a guesthouse in Los Angeles. The popular housing site, which hosts around 2 million people per night globally, said they removed the problematic host from their system.
The company released a statement regarding their initial handling of the incident. ""Our original handling of this incident fell well below the high standards we set for ourselves," an Airbnb spokesperson said in a statement sent to Newsweek. "We have apologized to Dr. Jackson and Dr. Uwandu for our insufficient response. We are currently working with them to make this right, and we are reviewing every aspect of this case from the reports of the host's disturbing behavior to our response. Our community's safety is our priority, we are deeply sorry for the anguish and inconvenience our guests have experienced and again we are working to make it right."
When Jaleesa Jackson and Chiedozie Uwandu planned their trip to Southern California for a quick getaway from work, they expected to relax on the beach. Instead, they were met with a two-night stay straight out of a horror film.
Their host, JJ, was ranked as an impressive "Superhost" on Airbnb's site. He left a bottle of chilled wine for them upon arrival. Then, around 5:30 a.m. after their first night, the couple awoke to manic banging on their door. "I know you're in there, Kevin!" an angry man shouted.
Jackson opened the door and told the man to leave and immediately called host JJ for assistance. The couple heard a phone ring outside, and JJ answered. "Yeah, that was me," JJ said. "Sorry about the confusion. Life's too short for me to give you an explanation. Have a nice time in L.A.," the host said.
The couple enjoyed their next day at the beach but woke the next evening at 2 a.m., when a man crashed through their glass window. Uwandu was prepared to fight, he told The Boston Globe.
"I had no idea what was happening," Uwandu said. "But I reacted like we were under attack." They then recognized the man, now laying on their floor, as Superhost JJ. As JJ ran from the rental, the couple phoned the police, who were skeptical that their Airbnb host attacked them.
JJ was arrested and claimed Airbnb had asked him to evict the couple over "cleaning charges." After a woman turned up at the scene in confusion, it became clear JJ did not own the property. He rented the guesthouse from a woman who believed the strangers coming and going on her property were "JJ's friends."
Airbnb refunded the $708 the couple spent on the room. The couple alleged they did not receive their reimbursement until Sean Murphy of The Boston Globe called to question Airbnb about the incident.
After their attack, Airbnb offered to relocate the couple, though they opted to stay in a hotel. The Hilton charged the couple $2,300 for their room. Jackson and Uwanda believe $5,000 is a fair to ask of Airbnb after their traumatic experience and the unexpected expenses acquired in their relocation. They do not want therapy sessions as compensation.
This article has been updated to include Airbnb's statement.