Airbnb Offers a Stay Inside Paris Catacombs on Halloween Night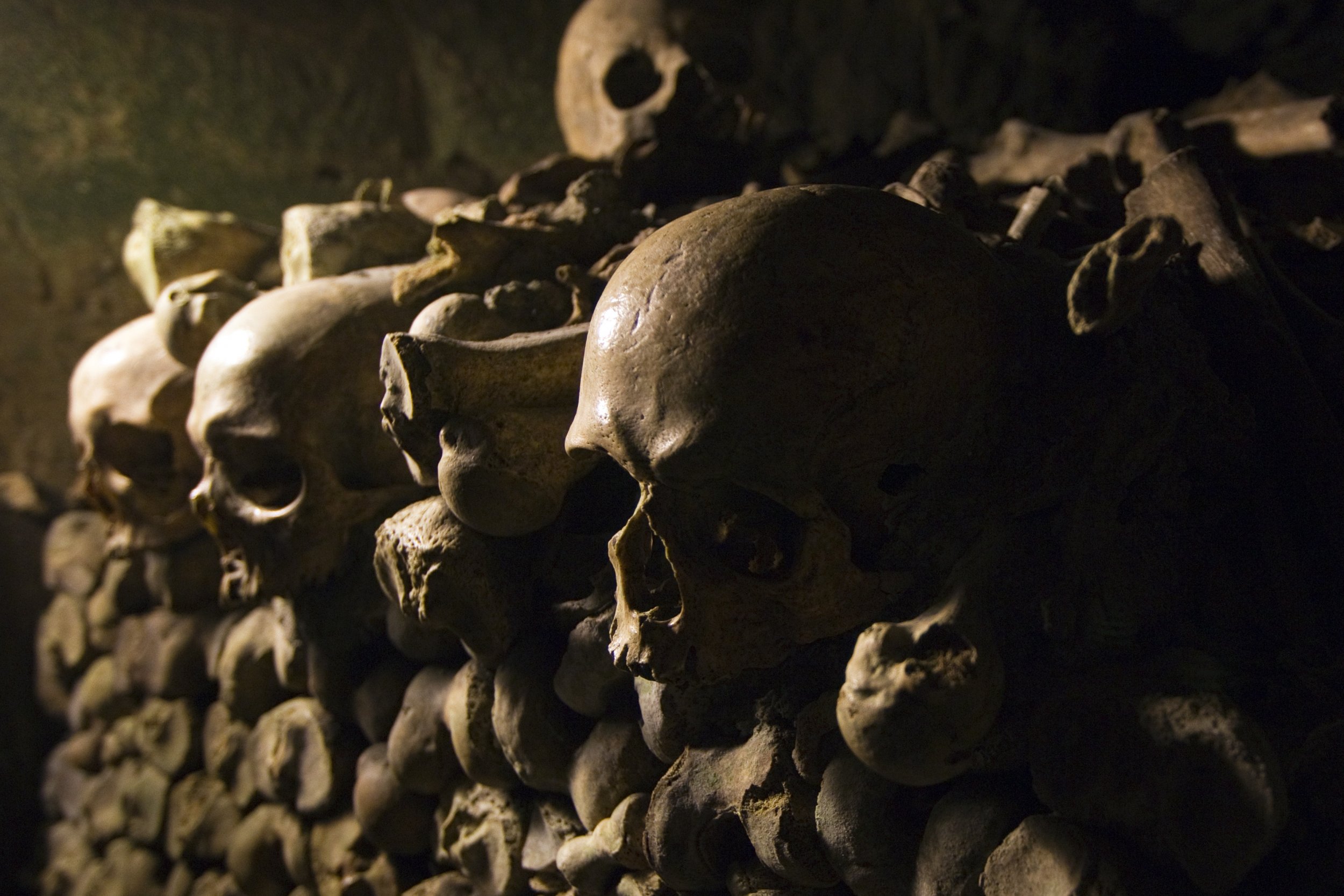 Taking the chance to sleep inside the Paris catacombs is the ultimate chance to prove you aren't afraid of things that go bump in the night. Staying there on Halloween? Well, that's just tempting the spirits.
The catacombs are home to the remains of about 6 million people, and while tours are occasionally offered, sleeping there is generally impossible (and ill-advised, if you believe in the myths surrounding the underground tomb).
The rare, and creepy, opportunity to stay inside the catacombs on All Hallows' Eve is being offered by lodging website Airbnb. It's a contest, and the only way to prove you're worthy of the underground tombs is by writing an explanation of why you're brave enough to stay there. Entries are being accepted until October 20.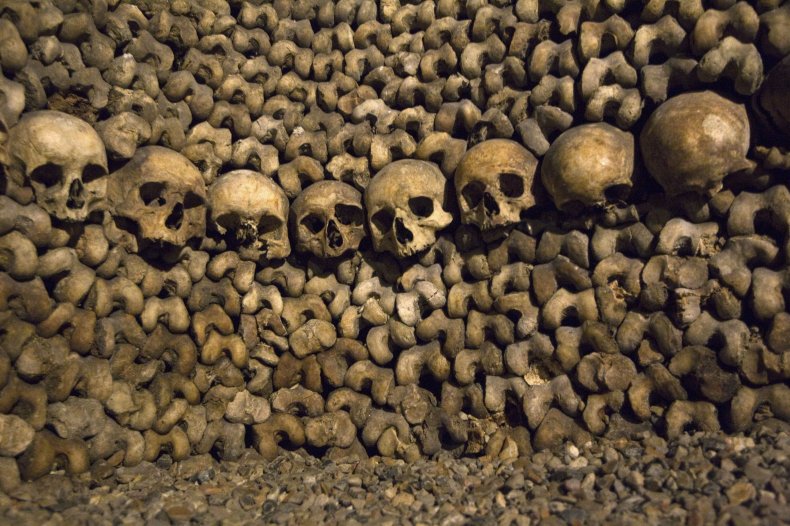 The stay includes dinner and a show: "Savor a dazzling culinary experience while enjoying a private concert in the most incredible acoustics under the earth," Airbnb writes. "Before bedtime, a storyteller will have you spellbound with fascinating tales from the catacombs, guaranteed to produce nightmares."
The winner will get to take a friend inside the tombs, as no one wants to sleep in there alone. The space offers one bed but no bathroom—not quite all the comforts of home. If you make it through the night, breakfast will be served the next morning.