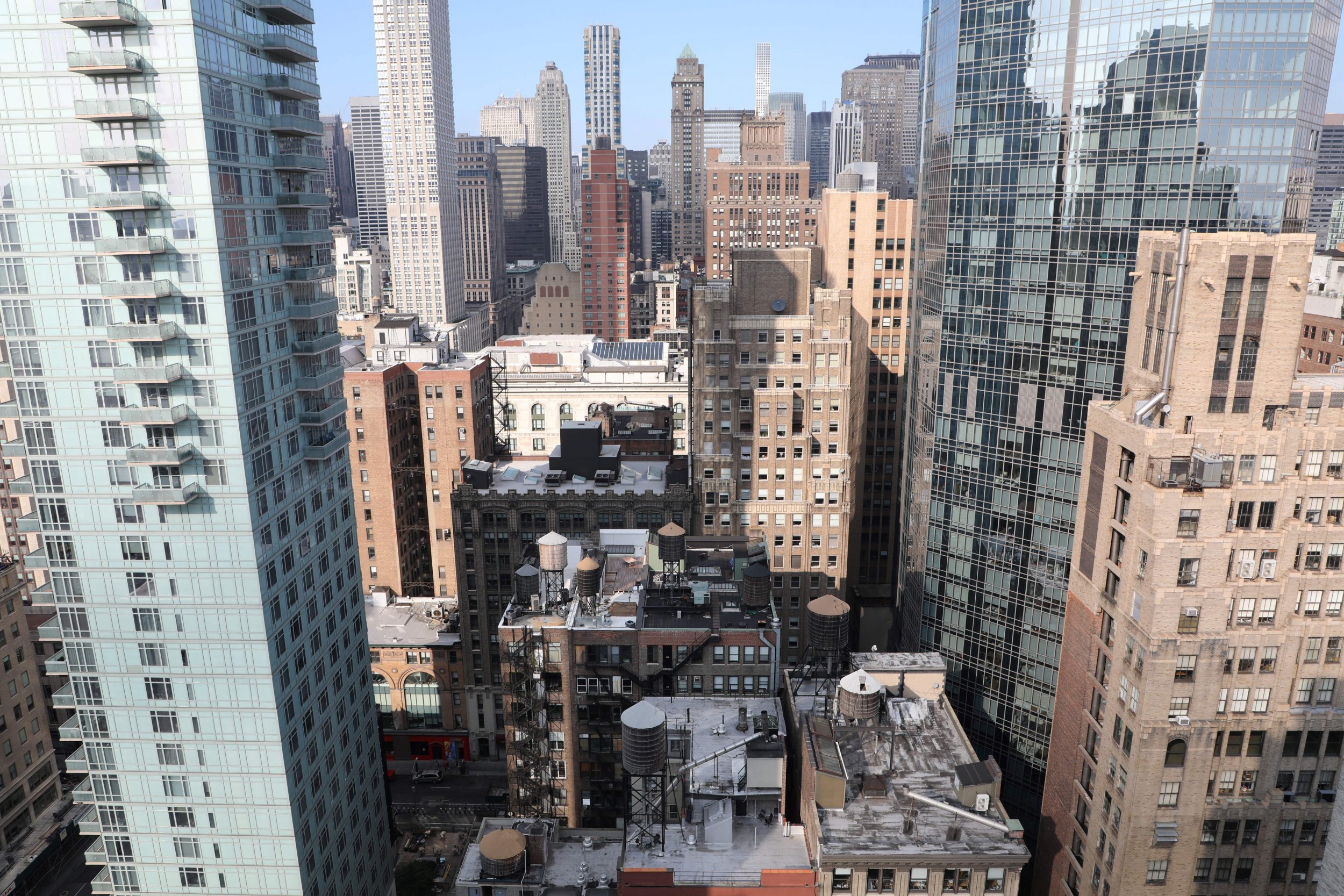 Rents in New York City are increasing thanks to the popularity of Airbnb rentals, said a new report from New York City Comptroller Scott Stringer.
The Comptroller found that not only did rents rise, as much as 35 percent in some areas, the number of Airbnb rentals across the city increased also. In 2010 there were 1,000 Airbnb rentals in the city and by 2015 there were 43,000 rentals total, a number that declined to 40,000 by 2016.
Data from the Comptroller shows the portion of rent increases in various neighborhoods due to the increase of Airbnb rentals and how much was due to other factors. A graphic from Statista shows the percentage of rent increase for several neighborhoods in New York due to Airbnb rentals.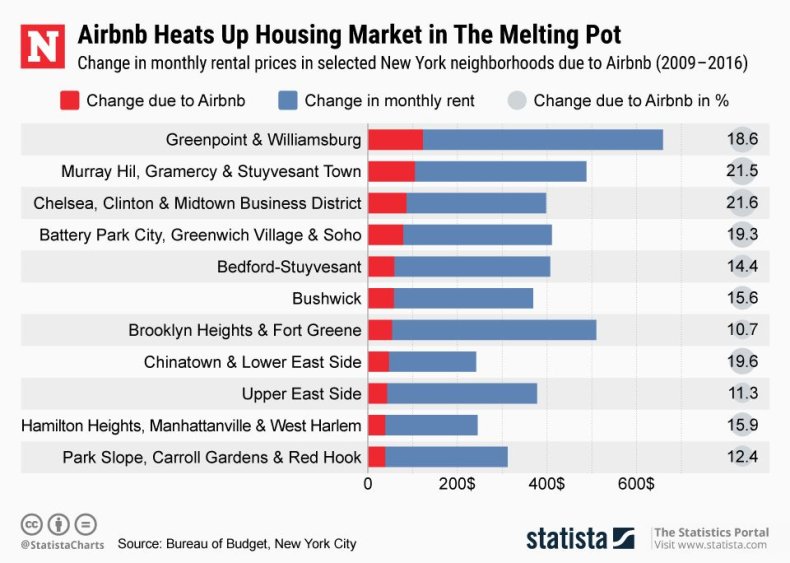 In all, about 9.2 percent of the increases in rent across the city from 2009 to 2016 were due to Airbnbs in the city, the report said. Those increases resulted in more than $616 million in 2016 alone that NYC residents ended up paying in the form of rent increases, said the report.
Eight years of data from 55 neighborhoods was used to calculate the rent increases, said the report. The information about rents came from the American Community Survey while the Airbnb statistics came from AirDNA a site that collects information on the listings on the site each day.
Airbnb said the data from the Comptroller's report is way off and said is widely off base.
"The so-called Airbnb report in NYC is wrong on the facts & wrong on the conclusions," Chris Lehane, head of policy at Airbnb, tweeted. "Now Airdna, the very source of the data for the report, are refuting it. @NYCComptroller needs to retract this misleading report & disclose the hidden hand behind it.
An AirDNA spokesperson told The New York Times that the Comptroller did not contact the company about the study and that the numbers from AirDNA were misinterpreted. Saturday, the Comptroller's office released a statement publicly requesting that Airbnb release the data on its listings in New York.
"If Airbnb wants to have a real conversation about its impact on New York City, it should start by releasing raw data on all its listings – rather than fighting the City tooth and nail in court to hide its data, then hypocritically questioning the methodology of every study it doesn't like," said the release from the Comptroller's office.