Airbnb Runs Out of Emergency Housing as California Fires Force Thousands to Evacuate
Airbnb has run out of emergency housing in Northern California as thousands of residents have been forced to evacuate their homes due to the wildfires burning through the state.
The rental company was offering free places to stay for people affected by the fires, but high demand meant that Airbnb ran out of housing and is now encouraging more people to sign up to host.
While Airbnb has said that its hosts are experiencing high demand and there is not currently housing available, applications are still open and accommodation may be available in the coming days.
Those who have been impacted by the fires may be able to book a free place to stay with Airbnb from now until September 10, 2020, if more hosts sign up to help.
Airbnb is encouraging locals to offer housing in areas surrounding Sacramento, Santa Rosa, San Francisco, San Jose, and Monterey, and has published a map detailing exactly where they need accommodation.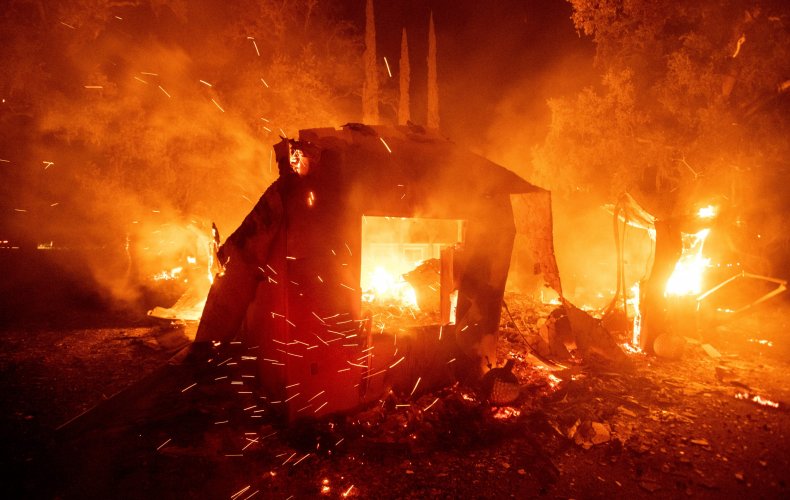 A potential Airbnb host who would like to help simply needs to have an entire home or flat, a comfortable bed, basic amenities and toiletries, and availability for two or more days in a row.
The scheme is a part of Airbnb's Open Homes program which was inspired by New Yorkers who offered their homes for free for neighbors who had to evacuate during Hurricane Sandy in 2012.
Tens of thousands of Californians have been forced to evacuate their homes due to the wildfires making up the LNU Lightning Complex, the SCU Lightning Complex, and the CZU August Lightning Complex fires, among others.
The LNU Lightning Complex is currently burning 347,630 acres and is 21 percent contained, the SCU Lightning Complex is currently burning 343,965 acres and is 10 percent contained, and the CZU August Lightning Complex is burning 74,000 acres and is 8 percent contained.
There are currently evacuation orders in place across Napa County, Sonoma County, and Lake County, as nearly 700 homes have been damaged by the fires so far.
Evacuation centers and temporary evacuation points have been set up in Napa, Santa Rosa, South Petaluma, and Kelseyville.
On Saturday, the White House approved California's request for a Presidential Major Disaster Declaration to aid the state's emergency response to wildfires burning in Northern California and to help residents in Lake, Napa, San Mateo, Santa Cruz, Solano, Sonoma and Yolo counties.
Gov. Gavin Newsom said in a statement: "Thank you to the President for your partnership and granting this urgent Major Disaster Declaration.
"California is battling two of the largest fires in our history and has seen nearly 600 new fires in the last week caused by dry lightning strikes. These are unprecedented times and conditions, but California is strong—we will get through this."
Newsweek has contacted Airbnb for comment.