You Can Book an Airbnb Stay in a Pediatric ICU: "Very Little Privacy or Comfort"
Hospitals are rarely known as desirable accommodations but Airbnb has partnered with Toronto's Hospital for Sick Children to offer the experience of an overnight stay in the hospital's pediatric ICU.
SickKids, as the hospital is known, is a word-class pediatric medical facility. But the building, dating back to 1949, is in dire need of upgrades. For $16,744—the cost of the cost of running a four-patient room in the ICU for a night—bidders can
spend three hours in a room crowded with beds, chairs and various beeping and flashing medical equipment. A shared bathroom is available down the hall, but there is no TV and wifi is described in the listing as "spotty."
In a release, SickKids says guests can expect "very little privacy or comfort."
"While our doctors and staff continue to defy the odds daily, the reality is that the current infrastructure has limitations that do not support the needs of our kids and families," said SickKids spokesperson Lori Davison. "The SickKids Airbnb aims to shine a light on our biggest challenge—the building—to inspire Canadians to help us build a reimagined SickKids of the future."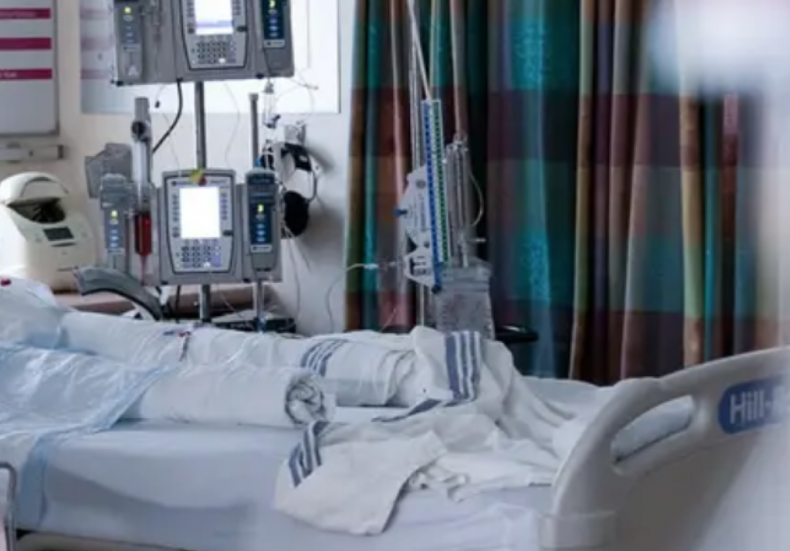 Billed as an Airbnb "social impact experience," the stay is intended to recreate a typical stay in the ICU, from lights turning on in the middle of the night and doctors rushing in and out to tape on the floor indicating where visitors cannot stand.
"You'll begin to understand what it's like for sick children and their families who have to spend countless nights here without space, quiet or solace," the listing reads. "For one night, you'll receive state-of-the-art care while you share a room with up to six others. However, there are only three single beds so four guests will have to sleep on chairs."
The room's ceilings are lower and the doors smaller than current recommendations, making it hard to get people and equipment through the door, and the air in the room doesn't get refresh enough to optimally prevent infection. Headphones are given out to protect young patients' privacy: "We're left with two options," Chief Medical Officer Lennox Huang told The Huffington Post. "We either kick families out while they're trying to comfort their children or we have them wear headphones to try and protect the privacy of the other patients in the room."
All proceeds go to the SickKids vs. Limits campaign, a fundraising drive to raise $1.3 billion to renovate the hospital.
Those interested have until September 24 to book a space.